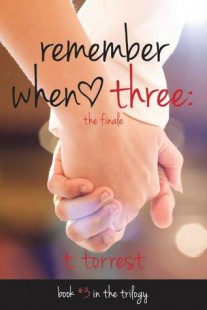 Remember When 3: The Finale (Remember Trilogy)
by T. Torrest
Purchase on: Amazon, 
Book Depository
Add to: Goodreads


4.5 STARS!!
I am soooo sad this series has ended, I loved it too much!
What a roller-coaster ride all three books were. This series has to be a top favourite this year! Oh that ending was just beautiful…
I love Trip and Layla they have to be one of my all time favourite couples they are just perfect together.
"You were my first love babe, I want you to be my last." – Trip
"I'm not me without you." – Layla
They went through so much and I felt like I was going through it with them! They broke my heart and then stuck it back together.
So pleased I read this series, I was seriously missing out! I will recommend this to all my GR friends.
Related Posts