This is Quote of the Week's time again! Every week we share one of our favorite quotes, depending on the theme we choose… and let's be real, that shit is HARD, okay? CHOICES. CHOICES EVERYWHERE.

The theme for this week is :
~ a quote from one of our favorite series we read years ago but could never forget ~
❝ I lean down again and (shut up) I cry, I cry, I'm crying but it has to pass cuz I have to figure it out, I have to figure it out, it's down to me, there's only me, I have to find a way, I have to save her, I have to save- ❞
About the book
Prentisstown isn't like other towns. Everyone can hear everyone else's thoughts in an overwhelming, never-ending stream of Noise. Just a month away from the birthday that will make him a man, Todd and his dog, Manchee — whose thoughts Todd can hear too, whether he wants to or not — stumble upon an area of complete silence. They find that in a town where privacy is impossible, something terrible has been hidden — a secret so awful that Todd and Manchee must run for their lives.
But how do you escape when your pursuers can hear your every thought?

ADD IT ON GOODREADS | BUY IT ON AMAZON
"Say it."

"Say what?"

"Tell me what you told me earlier."

"I love you."

"That's all I ever need to hear."

"Those three words?"

"Always those three words."

About the book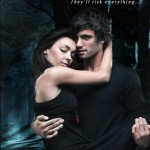 After everything, I'm no longer the same Katy. I'm different… And I'm not sure what that will mean in the end. When each step we take in discovering the truth puts us in the path of the secret organization responsible for torturing and testing hybrids, the more I realize there is no end to what I'm capable of. The death of someone close still lingers, help comes from the most unlikely source, and friends will become the deadliest of enemies, but we won't turn back. Even if the outcome will shatter our worlds forever. Together we're stronger… and they know it.

ADD IT ON GOODREADS | BUY IT ON AMAZON
Now, your turn! Tell us, what are your favorite quotes from your favorite books?
Related Posts