Furyborn
by
Claire Legrand
Purchase on:
Amazon
Add to:
Goodreads
Synopsis:

Follows two fiercely independent young women, centuries apart, who hold the power to save their world...or doom it.

When assassins ambush her best friend, the crown prince, Rielle Dardenne risks everything to save him, exposing her ability to perform all seven kinds of elemental magic. The only people who should possess this extraordinary power are a pair of prophesied queens: a queen of light and salvation and a queen of blood and destruction. To prove she is the Sun Queen, Rielle must endure seven trials to test her magic. If she fails, she will be executed...unless the trials kill her first.

A thousand years later, the legend of Queen Rielle is a mere fairy tale to bounty hunter Eliana Ferracora. When the Undying Empire conquered her kingdom, she embraced violence to keep her family alive. Now, she believes herself untouchable--until her mother vanishes without a trace, along with countless other women in their city. To find her, Eliana joins a rebel captain on a dangerous mission and discovers that the evil at the heart of the empire is more terrible than she ever imagined.

As Rielle and Eliana fight in a cosmic war that spans millennia, their stories intersect, and the shocking connections between them ultimately determine the fate of their world--and of each other.
We all have darkness inside us, Rielle," he said, his voice rough. "That is what it means to be human."
Whew. This book was a beast to tackle. It comes in at a whopping 512 pages of non-stop action, following two kick-ass women: Rielle Dardenne and Eliana Ferracore. The book jumps back and forth between Rielle and Eliana and a span of 1,000 years.
From the very start, we are off and running, as we see Rielle handing off her daughter to a young boy before dying by the hands of someone named Corien (more about him later).
After that opening, we jump back to follow Rielle performing in trials to prove she is the Sun Queen, who was foretold in a prophecy.
Two queens will rise. One of blood. One of light.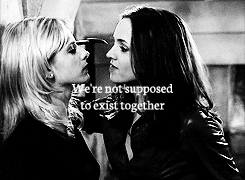 Through these trials, Rielle is aided and supported by her two friends: Audric and Ludivine. I adored both of these characters. Ludivine was a fantastic supportive friend and very much cared for Rielle. And Audric, oh Audric, was Rielle's forbidden love. He was entirely swoon-worthy and I enjoyed watching as Rielle and Audric grew closer. During Rielle's story, we also meet Corien, who at first appears as only a voice in her head and who meet later on in-person. What a fascinating character Corien was — we know what he ultimately does to Rielle based on the prologue, but it was engrossing learning how Rielle and Corien came to know each other.
And then there's Eliana. I've seen a number of other reviewers say they enjoyed Rielle's story more, but honestly, I was more attached to Eliana's story. She was entirely unapologetic about who she was and what she was doing to keep her family safe (until she couldn't); I was also completely enamored with her back and forth with Simon.
"Have you always been this unspeakably irritating?"
"Has your face always looked so temptingly carvable?"
While I definitely enjoyed Eliana's relationship with her little brother, Remy, and her newfound friendship with Navi, I was very much invested in the complicated relationship between Eliana and Simon. A LOT happens between when they first meet and the end of this book, but I'm very intrigued by what will follow.
But Simon only smiled. "Oh, Eliana," he murmured, his voice no longer playful, "I want so much more than simply a peek."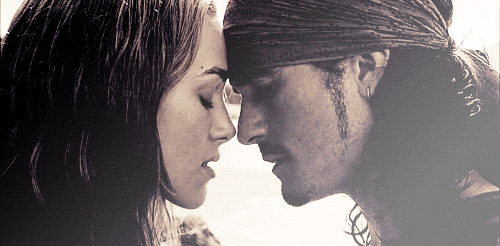 A few other things of note:
-There are some important TW: abuse (child and adult), death/gore/violence, sexual content, slavery, torture, and my VERY least favorite, animal death (I will say, however, the main character does feel quite terribly afterword…but still, UGH)
-I think this book explored what loss means and how that can shape your actions very well. Both Eliana and Rielle experience death early on and it has a large impact on their future decisions and life out look. I really appreciated the subtle nuances for each character as she dealt with her grief and guilt.
-I'm still deciding how I feel about the ending. Obviously there are more books to come, but it just didn't end how I expected. Especially for Eliana. [What happened to my snarky and badass Simon? Suddenly he was entirely subservient to Eliana and was only concerned with "his queen." It felt very out of character. (hide spoiler)]
All things considered, I really enjoyed this book. I'll be honest, after the prologue, I found myself struggling to get started from the beginning, especially the drastically different timelines. But once I got near the 40% mark, it started to pick up and as I approached the end, I was very much into it. I look forward to the next installment!
"You are so like her," he muttered darkly. "I am like myself," she hissed, "and no one else."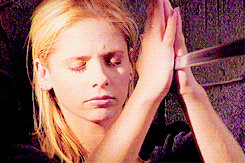 Related Posts