I had so much fun at the San Fran Golden Gate Event!  I got to meet some of my favorite authors, new to me authors and chat with lots of other people who love books just as much as I do.  BUT I almost didn't make it.  I live by Lake Tahoe and we got hit with a huge snow storm.  We got a total of 9 feet that weekend and just on Friday, when I was driving, we got 41 inches of snow.  I take back roads until I get to Hwy 50 and I never should have agreed to be one of the last cars to be let through Hwy 89.  It was near white out conditions, there was over a foot of snow on the road, the side snow markers which are 10 feet tall couldn't be seen.  Since it's a cliffy area, I just kept hoping I was on the actual road.  What normally takes me 15 minutes to drive took me over 90 minutes.  I've driven in countless storms, but nothing like that.  After that Hwy 50 was a piece of cake, even though it had some white out conditions and of course there was lots of snow.  So here are some pictures of when the road conditions were good on Hwy 50 and the last picture is me crawling back home on Sunday. 
So on to the signing!  I went with my friend from back home, Astin.  We had an absolute blast!  So here are the authors we got to meet and visit with:
Rachel Van Dyken (Website l Amazon l Goodreads)
This is the second time I have gotten to meet Rachel Van Dyken and she is the kindest person ever.  After the signing, my friend Astin and I were sitting in the lobby planning out what to do for the rest of the evening.  And then Rachel and her assistant, Kathy, came and sat with us.  The four of us visited for over an hour and talked about everything from kids to exercise to book recommendations etc.  It was amazing!
Lauren Stewart (Website l Amazon l Goodreads)
This is also my second time meeting Lauren Stewart and she is the most down to earth person.  Later on, after the signing, she and some of the other authors were hanging out by the bar and invited Astin and I to join them.  We visited for a couple hours and talked about everything from kids, to the emotional journey of owning a pet to living in California and so much more.  It was the most incredible time!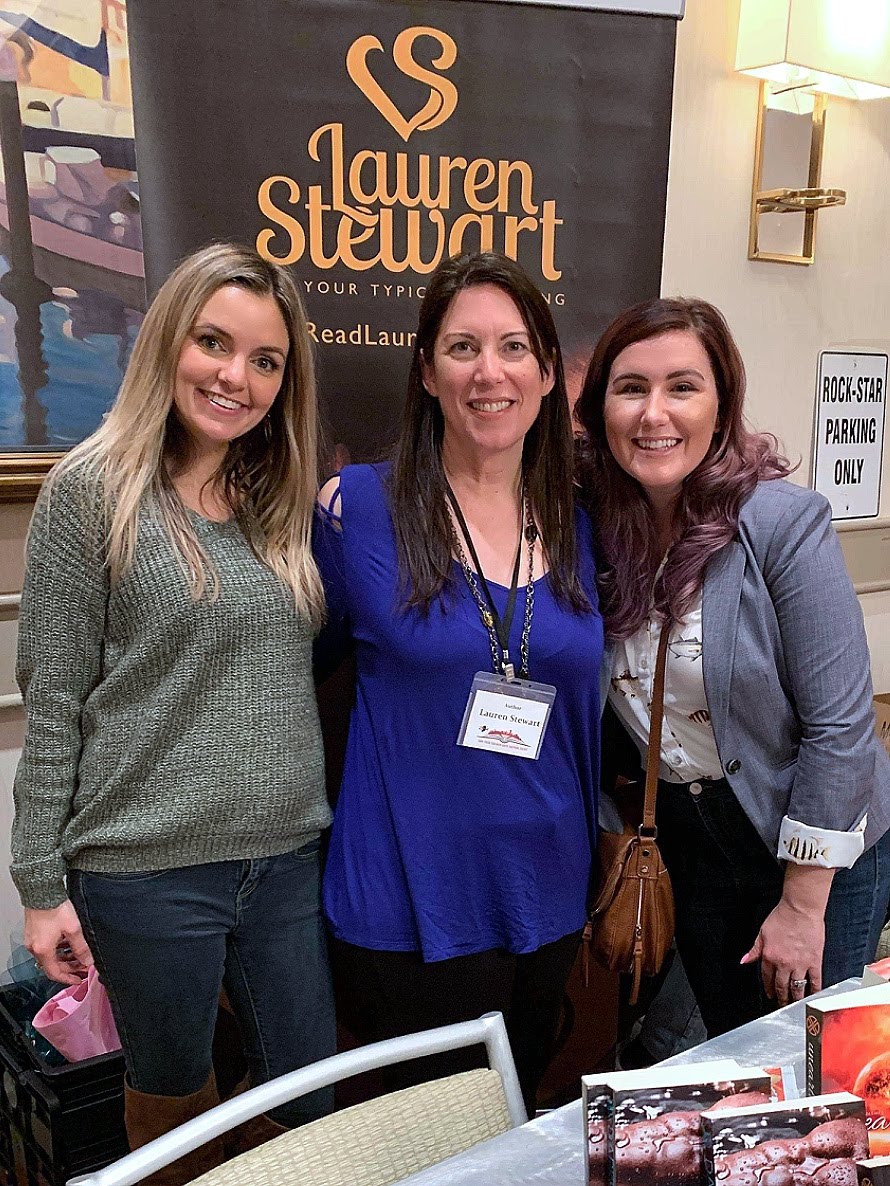 Charleigh Rose (Website l Amazon l Goodreads)
I was doing so good, and then I met Charleigh Rose.  I was pretty much a bumbling mess lol.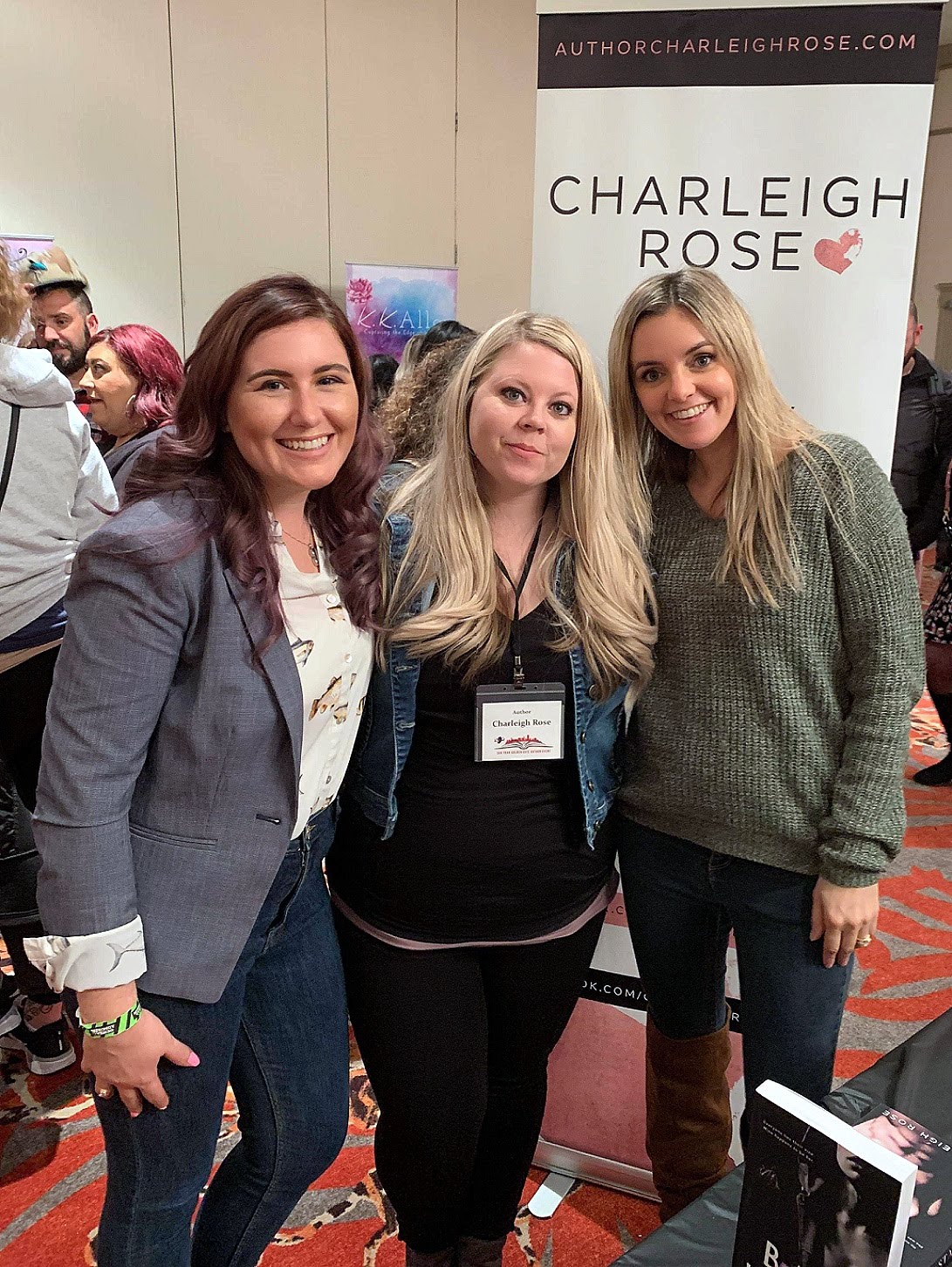 K.K. Allen (Website l Amazon l Goodreads)
K.K. Allen was one of the authors that we got to hang out with at the bar, after the signing.  She was so much fun!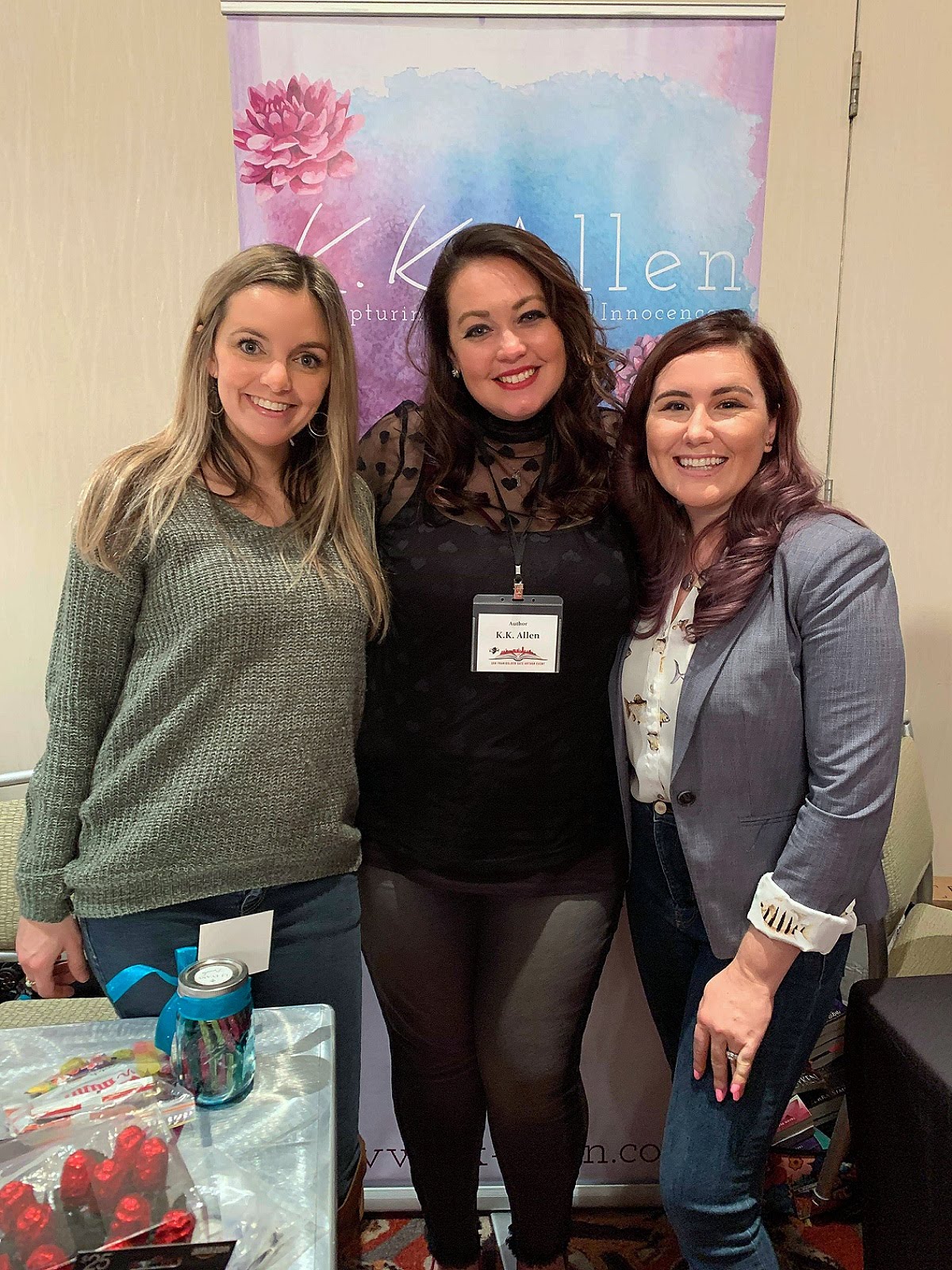 Katy Regnery (Website l Amazon l Goodreads)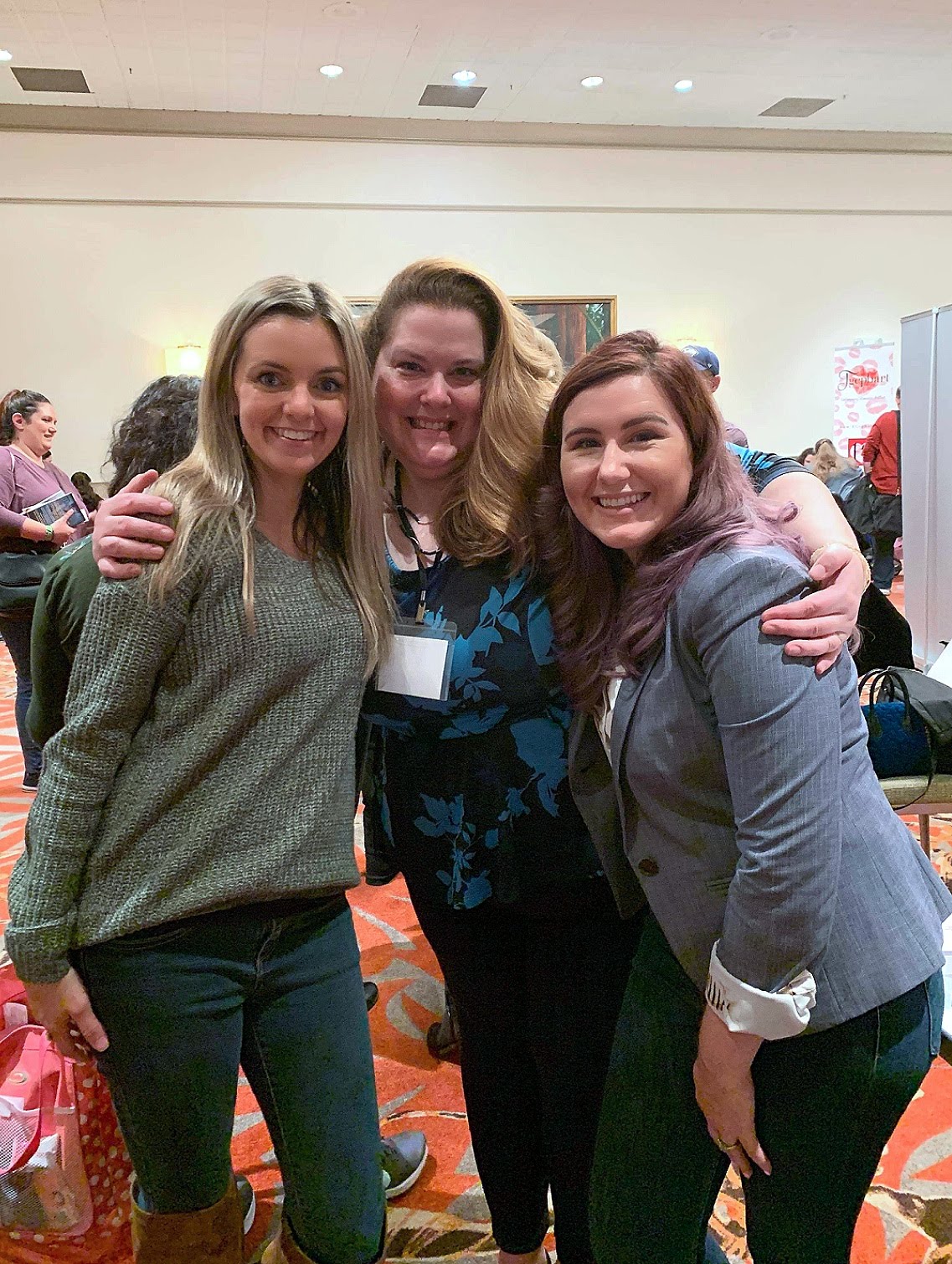 T. Gephart (Website l Amazon l Goodreads)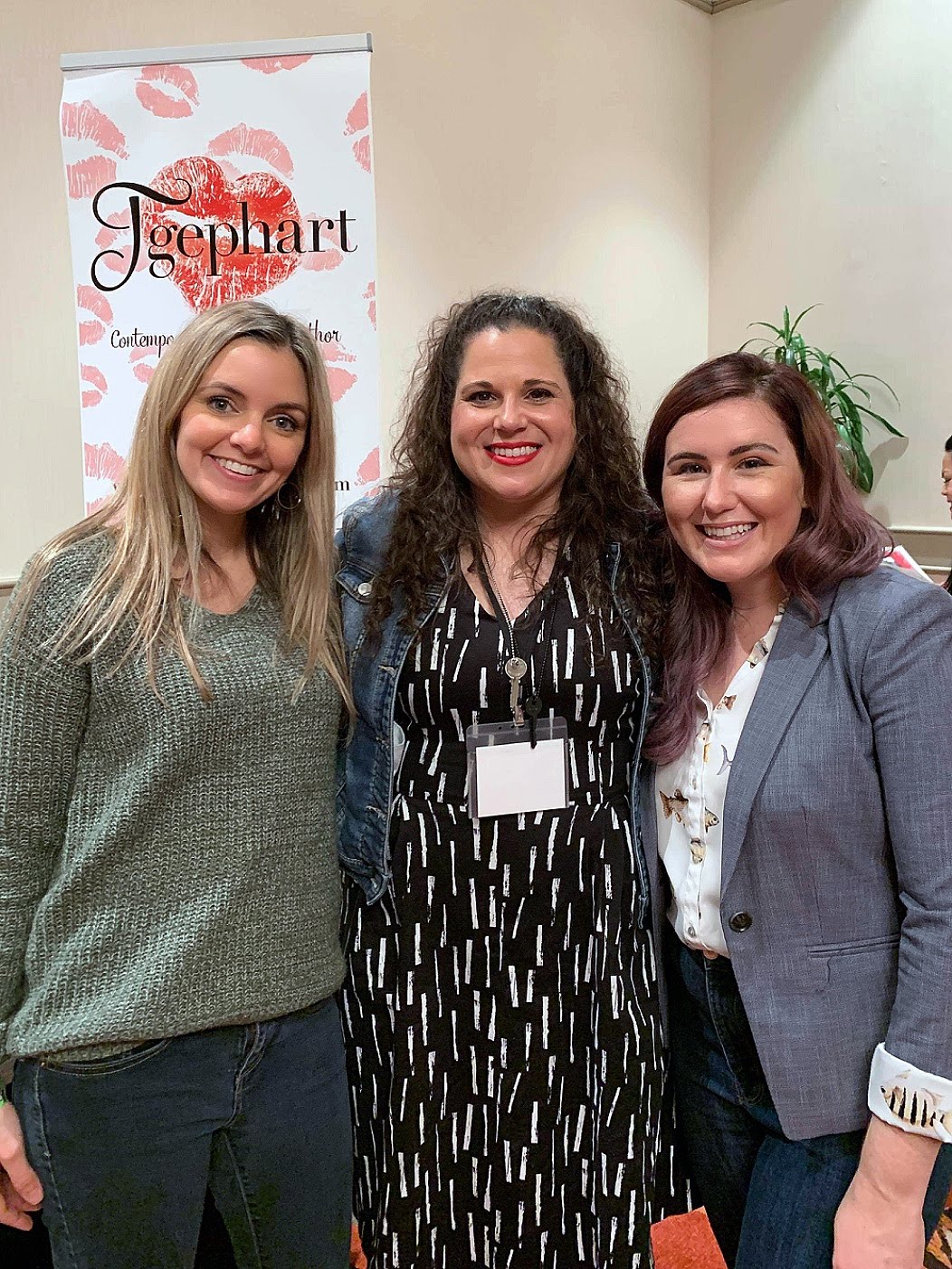 Amy Harmon (Website l Amazon l Goodreads)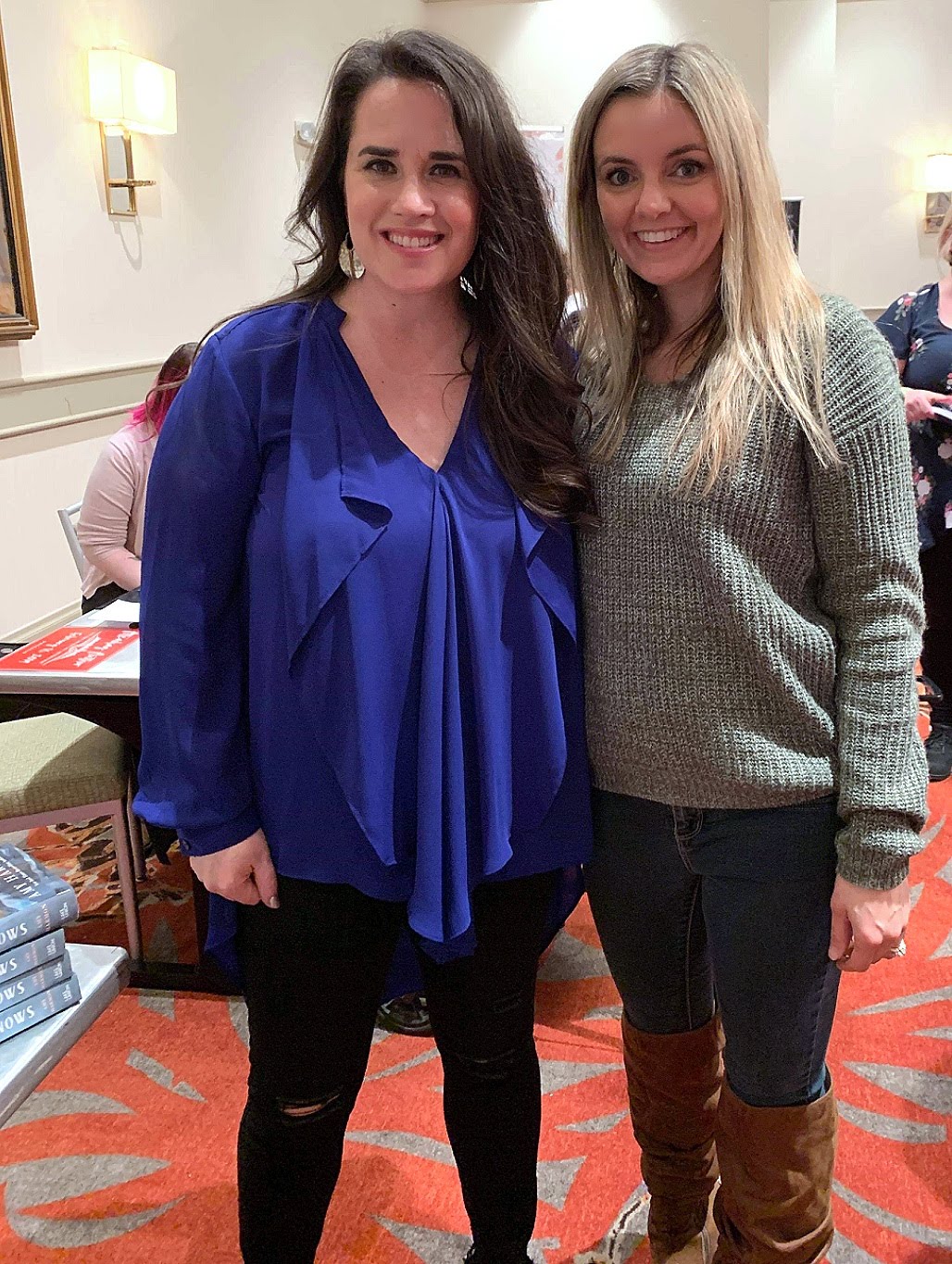 Jana Aston (Website l Amazon l Goodreads)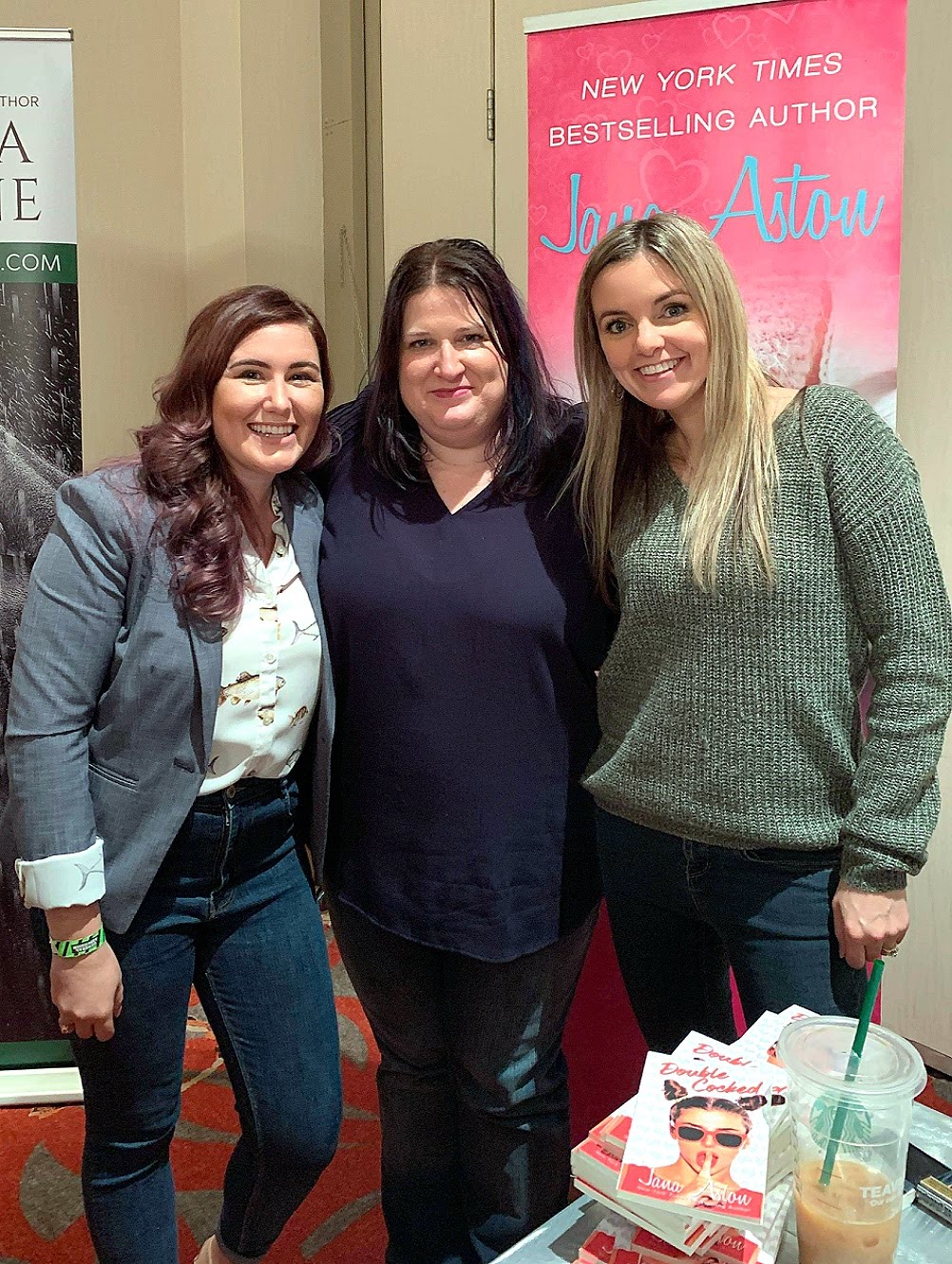 Torrie Robles (Website l Amazon l Goodreads)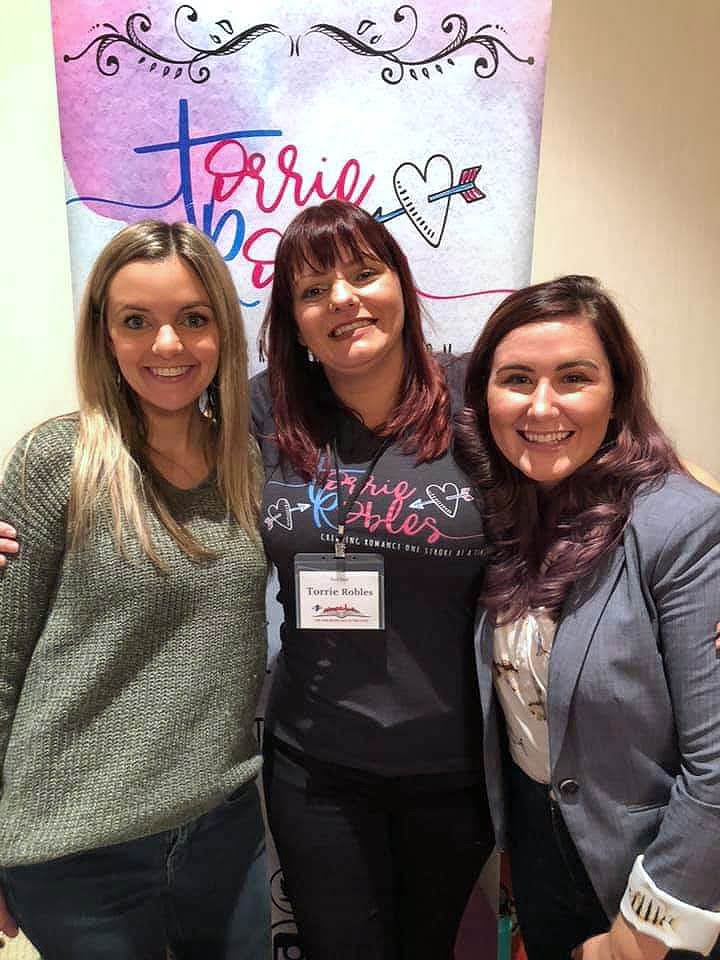 Sierra Simone (Website l Amazon l Goodreads)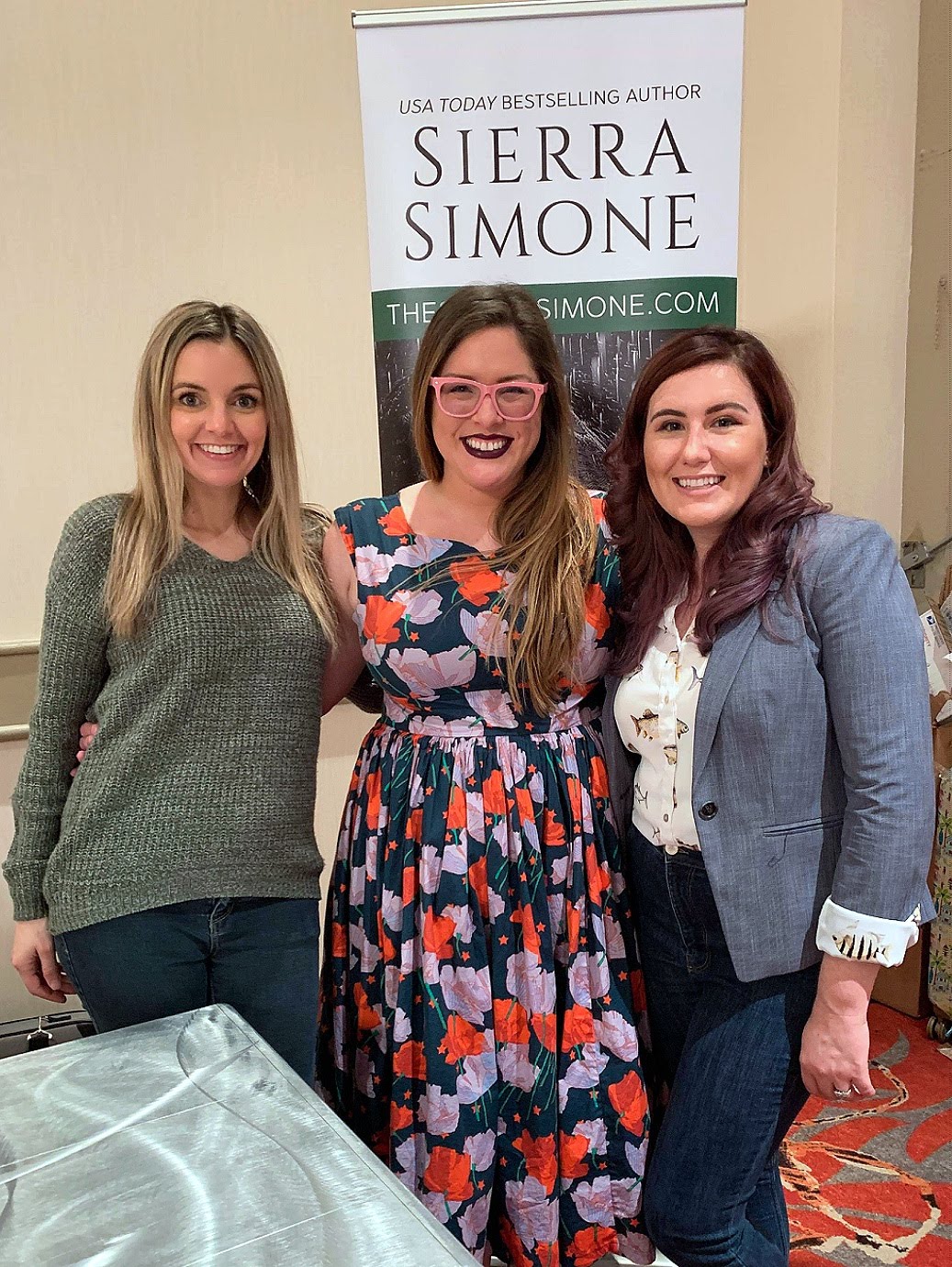 J. Bengtsson (Website l Amazon l Goodreads)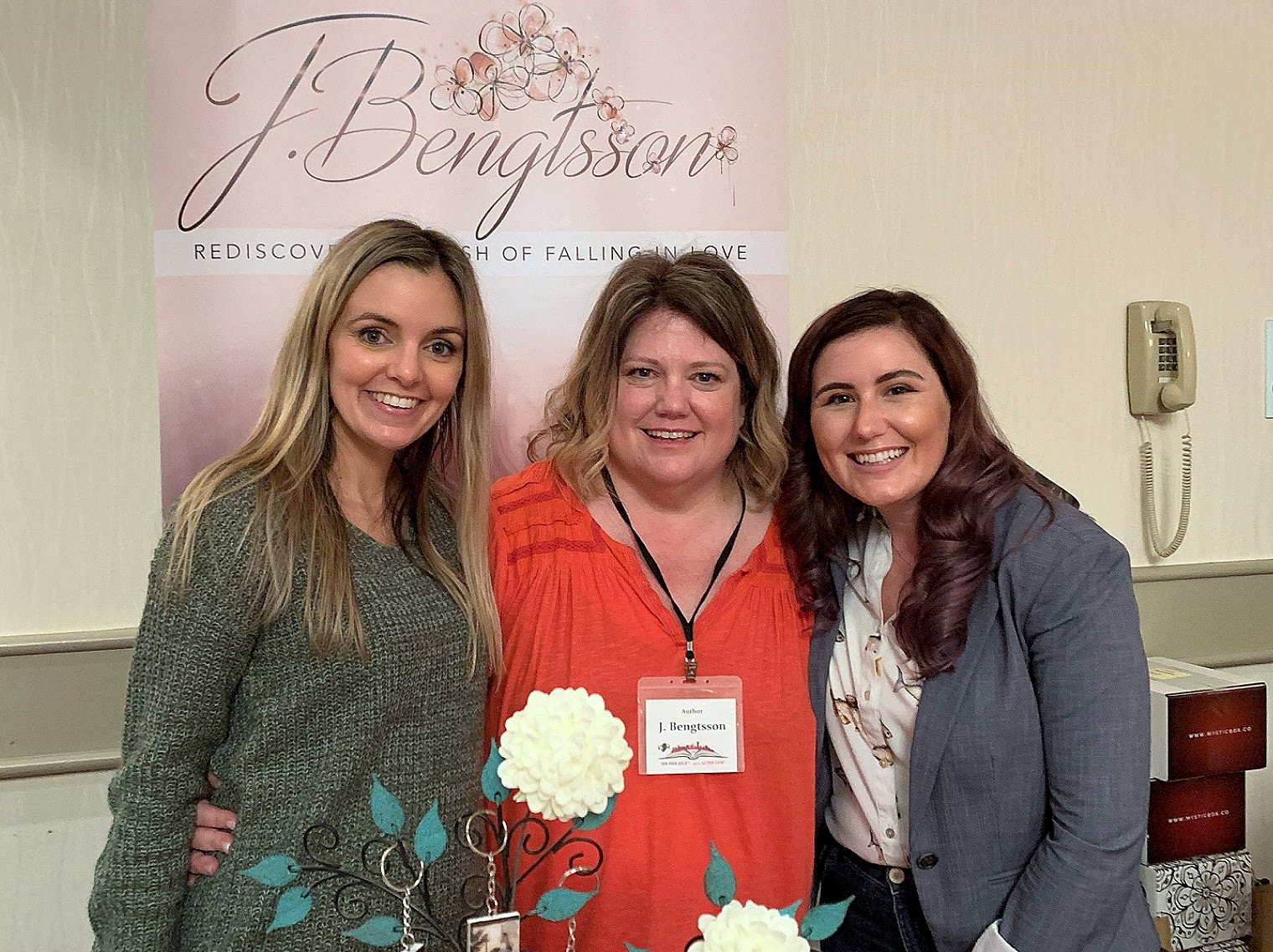 After the signing, we also got to hang out at the bar with Stephanie St. Klaire and R.C. Boldt!  Fun isn't a big enough word to describe our time with all of those ladies!  And during the signing we also met Audrey Carlan, Lauren Blakely, Leddy Harper, Meredith Wild, Rebecca Hunter, Vivian Wood, Helen Hardt  (The signing was giving away paperback copies of Lily and the Duke.  It sounds so good, I can't wait to read it!) and Amo Jones (While we were waiting to get into the signing, we were chatting with the group of girls in front of us.  They kept raving about her books, so Astin and I went on Amazon and bought one of her trilogies right there.)

Here is all of the swag I got.  Some of the things I've never even seen before at a signing.  Like K.K. Allen's shot glasses and Charleigh Rose's candles.  Sooooo pretty!
And here is the bag I got for all of the attending author's signatures!  I absolutely love it and this is my life every single night lol.  The bags design is by Brittney over at Her Bookish Things, and it's from her Society6 store.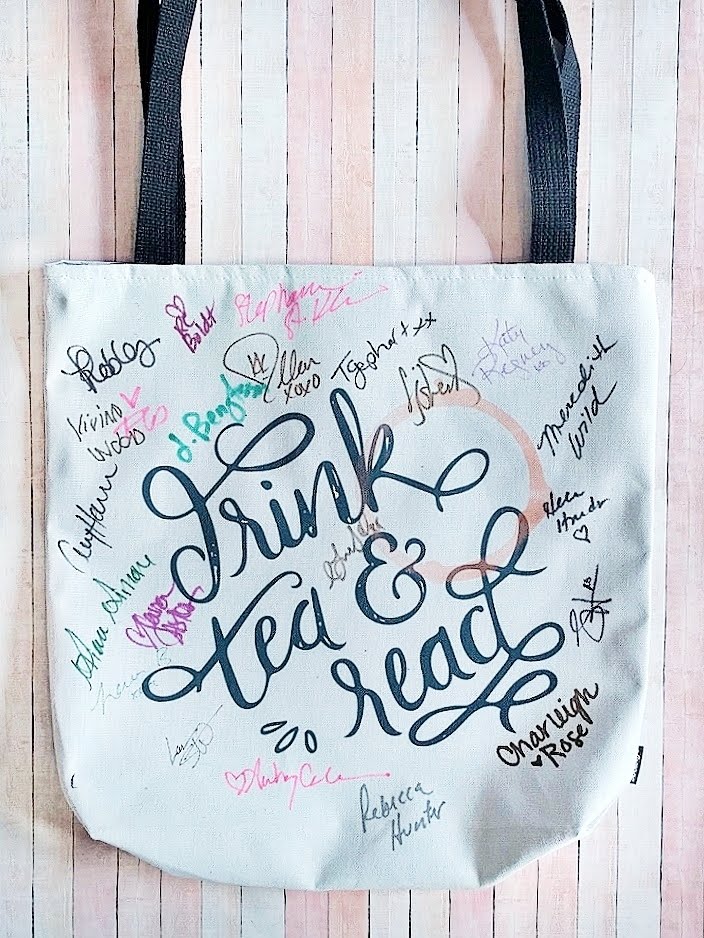 And here's my physical book haul….I wish I had a picture of my ebooks too, I have soooooooooo many from the attending authors!
 

 

 

View this post on Instagram
It was the best day ever!  Not only was the signing amazing but we were so thankful we got to hang out with a lot of the authors afterwards too.  I'll definitely cherish my memories from that day forever. ♥