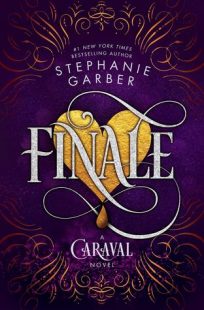 Finale
(
Caraval #3
)
by
Stephanie Garber
Purchase on:
Amazon
, 
iBooks
Add to:
Goodreads
Synopsis:

Welcome, welcome to Finale, the third and final book in Stephanie Garber's #1 New York Times bestselling Caraval series!

A love worth fighting for. A dream worth dying for. An ending worth waiting for.

It's been two months since the Fates were freed from a deck of cards, two months since Legend claimed the throne for his own, and two months since Tella discovered the boy she fell in love with doesn't really exist.

With lives, empires, and hearts hanging in the balance, Tella must decide if she's going to trust Legend or a former enemy. After uncovering a secret that upends her life, Scarlett will need to do the impossible. And Legend has a choice to make that will forever change and define him.

Caraval is over, but perhaps the greatest game of all has begun. There are no spectators this time: only those who will win, and those who will lose everything.

Welcome, welcome to Finale. All games must come to an end…
And here we are-the end. There's just something so magical about this series that goes beyond the actual, well, magic. The words transport you. The world makes you so thirsty for more. The boys are just so addicting and drag you in, even if you don't want to…and the relationships make you stay.
I wish I could say that I wasn't as big a fool for this series as everyone else…but I am. I am so trash for it and I just can't seem to stop searching and fighting and clawing my way to all the editions of it I can muster up. I can admit it's gotten a bit out of hand, but it's been so fun I can't say I even care. My husband, however…he may disagree. The whimsical feeling and the high stakes fun make this book and series something that I don't often find anymore. And I can't say that it's all perfect-which is why I'm JUST NOW on the Caraval special UK edition bandwagon-but there's just something so dazzling that finally stuck it's claws into me-Too bad it took me years to figure out how much I loved it. Cue eyeroll.
I literally cannot say much about this story because I feel like everyone will know what happens if I do. We all know there will be romantic angst. We all know Julian and Scarlett have some things to work out (and, I'm sorry, but their story, arc, and ending were far more satisfying than any other in this book, for me). We all know Tella and-ahem-are working through major 'I can't be your hero' vibes (ohh but I do so love it *heart eyes*). But aside from that, I'd be doing a disservice to all if I gave too much away. So, I'll do my BEST to capture what made this final book like crack to me.
The romantic peril was just…
out of this world fantastic
. I was drooling from the declarations and pleas and cries and…OKAY I'VE SAID TOO MUCH BUT DAMN IT CAN YOU BLAME ME? Okay. Rerouting. I digress. Back to business-It was spectacular. But it really shined with one couple-And I will reread my favorite moments with this element so many times my iPad will start to smoke.
And the story. I really enjoyed where it went, in this one. Kind of. Welll…Yeah. I did and didn't. That is one of my two biggest pet peeves. I will spoiler both. But, in general, for most of this book, I was a goner for every little thing. But, the end. The villain-
This is BY FAR one of my least favorite 'fights' against a villain. Like…is that really how we wanted this epic story, this evil dude, to end? To Die? It basically ends with a realization, a lecture, and a quick stab…and it's FLIPPING OVER! 'You've been a badddd boy! Now DIE!'
I just…my heart. I will say, though, I calmed down enough to re-read the whole ending because I was sooo tired when I read it the first time and it DID make a difference. I still think…what I think…but it wasn't so bad that I need to de-star it.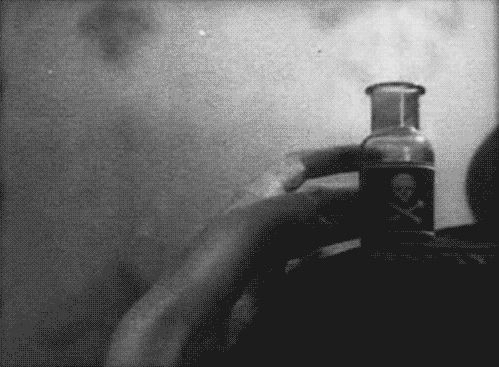 And I would be remiss if I didn't talk about the men in this story (Tella is awesome, Scarlett is awesome, but
the boys keep me coming back for more
). Julian truly stepped up his game in this one. His heart was literally on his sleeve and I think that if anyone had a problem or was bored by him before (who even ARE you people?) you won't be now. He shines. And my heart could hardly contain his love. And the other boy, Dante…What a flippin' turd. And, also, why do I love him so much? He's mysterious and sacrificial and even though he can be evasive, elusive, and altogether a flighty turd,
he is utterly in awe and has utter devotion to Tella
, and my heartstrings sing and flutter when he is around. Part 2 spoiler-
His story disappointed me. He deserved as epic of a story as Julian. Julian was sacrificial on all fronts. He had a dramatic storyline. His love story ended with a bang. Yes, we get a confession of love by Legend, in the end-and it's glorious-but his romantic peril was more at the beginning, and wonderful, yet at the end he was just in a sad little cage and it made my heart hurt he didn't get to be a part of that scene in a monumental way. After everything, the fact that Dante and Tella's story was way more dramatic, way more perilistic, way more, I don't know, twisty turny, we get left high and dry, in the end. And I just thought they deserved more, because I think they are technically the more favorited couple.
. And the jealousy-OMG. I must say….I do love some jealousy. And the cute way it's handled-by both-it makes my heart soar.
So, yeah, it's not perfect, but it was close to perfect for
me
. These characters are like my family now, and I truly never want to leave this world. Not many series make me wish for more (if ANY), but this is one of them that I could read about for years. Stephanie Garber has created an alternate universe that has enchanted the world, readers around the nation, and made us apart of the whimsical and dangerous world of Caraval. I only wish I could go see her on tour, but that's okay- I have a great friend who has my back and is taking my books to be signed. I am a Caraval gal now, and I am just so sad this is the last book where I get to see these four wonderful characters. I will continue to read them again and again, and
there's something magical about that in and of itself
.
Related Posts