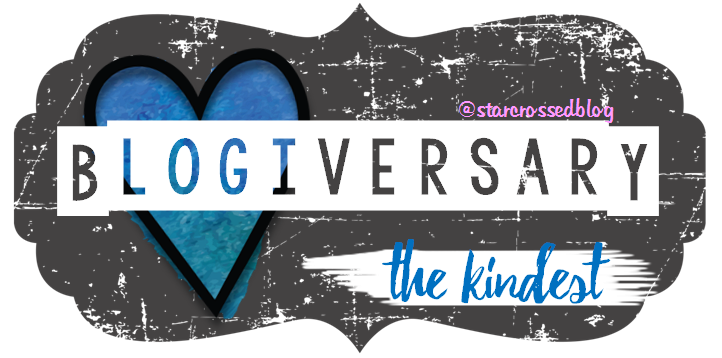 We're continuing our celebration of our 3rd blogiversary!  So in keeping with our Book Boyfriend theme, today we're going to talk about some of Our Kindest BBFs.  Enjoy meeting some of our favorite men and and don't forget to enter our fabulous giveaway below.  We're giving away 6 books that we love!  And there's extra entries with each post, in case you already entered in our last post. 🙂
PS – If you missed it, check out our Fiercest BBFs list here.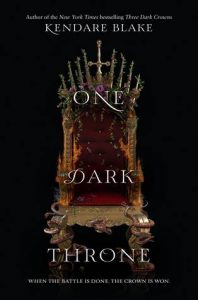 Billy from One Dark Throne (Three Dark Crowns #2) by Kendare Blake
  * Amazon * Goodreads *
Omg.  Billy from Three Dark Crowns.  I just finished One Dark Throne and he's easily my favorite character! 
---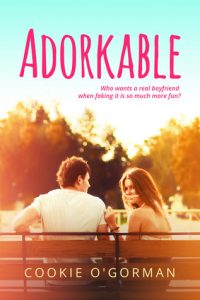 Becks from Adorkable by Cookie O'Gorman
* Review * Amazon * Goodreads *
"But why? I don't get it."
"You don't have to." 
"But Becks," she whined, "I don't understand. Why her?" 
"Nothing to understand really," he said, smiling down at me. "Sal's my girl. Always has been."
---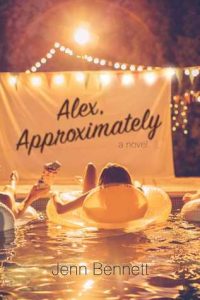 Alex from Alex, Approximately by Jenn Bennett
* Review * Amazon * Goodreads *
He kisses my forehead. "Know what I'm scared of?" 
"What?" 
"That I like you way too much, and I'm afraid once you get to know me, you're going to realize that you can do lots better, and you're going to break my heart and leave me for someone classier."
---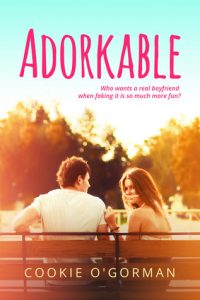 Becks from Adorkable by Cookie O'Gorman
* Review * Amazon * Goodreads *
Ducking, he placed a lingering kiss on the spot right below my ear. The move made my hand shoot out to grip his jersey. Becks laughed silently, little puffs of air hitting my neck, as I shivered.
Becks was one of my many favorite things about this book. The way Becks looked at Sally, the way he claimed her as his, the way he protected her, his jealousy, oh my gosh even the way he touched her, it all made my heart beat so fast.  
---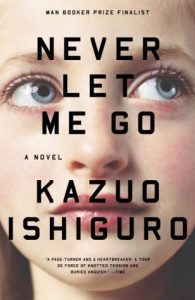 Tommy from Never Let Me Go by Kazuo Ishiguro
  * Amazon * Goodreads *
 "I keep thinking about this river somewhere, with the water moving really fast. And these two people in the water, trying to hold onto each other, holding on as hard as they can, but in the end it's just too much. The current's too strong. They've got to let go, drift apart. That's how I think it is with us."
---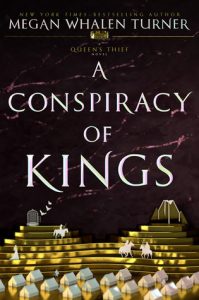 Sophos from A Conspiracy of Kings (The Queen's Thief #4) by Megan Whalen Turner
* Review * Amazon * Goodreads *
 "Sophos stood at the window, looking across the city toward the port, and as he watched shadows of clouds move across the water in the distance, he felt a chill on the back of his neck. It was self-doubt, the black beetle that had pursued him all his life, pinching at him, poisoning his every success, whispering in his ear about his flaws and his failures and his unworthiness."
---
Giveaway:
*There will be 6 winners, and prizes will be sent via Amazon Kindle. The first winner drawn will get to chose which book they want first, and so on.  Prizes are ebooks of Adorkable, Illuminae, Six of Crows, The Fill-In Boyfriend, Adorkable, Good Girl & Broken Skies.*
Save
Save
Save
Save
Save
Related Posts