Hi Guys!
I hope all is well. As you all know, my posts have been far and few between-It's been torture for me to know I am reading all these amazing books but am just TOO TIRED to write the reviews they all deserve. But, as you all ALSO know, here soon it will all be worth it-Our baby girl is due March 28th and I couldn't be more excited-so just stick with me guys, I WILL be back!
But this post isn't about me…it's about an amazing reviewer I met on Goodreads last year! Her name is Brittney and she is one of the sweetest, most sincere girls I've ever met. We text almost every day and she never ceases to make me laugh-even on my worst days. Her reviews are fun, thoughtful, and you can really tell just how much she loves reading all the books we know and love-and then some! Her passion shines through, both in person and on her reviews, and I couldn't be happier that she wanted to contribute to making this blog the best it can be.
As you can see on her bio, she loves losing herself in the fantasy world-princes and castles and snarky men….I mean, it's like she's my long lost sister! But, even better than that, she LOVES a good bad boy. Seriously. More than once I will make her read a favorite series of mine that she has yet to devour, and I'll think she will choose my guy…but almost always she picks that damned bad boy that I forget even exists….she's quirky like that. 😛
So, without further adieu, I introduce the beautiful, Brittney!! I think you are all going to ADORE her.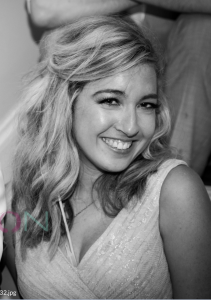 Until another time, my lovelies <3
–Chelsea
Related Posts