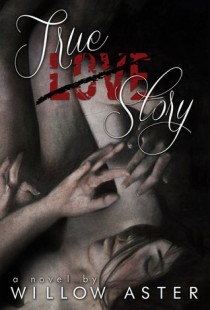 True Love Story
by
Willow Aster
Purchase on:
Amazon
Add to:
Goodreads
To all of my wonderful, awesome GR friends, I am in no way attempting to degrade or belittle this story you all have grown to love so much-I just couldn't connect with Sparrow or the format of the story.

All kisses before this have been mere child's play. I drink him in and know my fate is sealed: I am his.

I have been (not so patiently) waiting to read this story for over a month-a story that has been praised by almost every single one of my GR friends, I have been trying to find time to fit this story into my schedule so I could fall in love with another rock star God and the angst that seems to always come with dating them in these stories. What started out as a strong first chapter slowly started to decline and take a nosedive almost instantly after the '5 months later' cue.