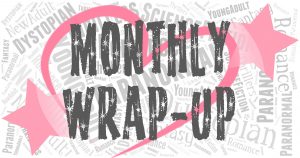 During our Monthly Wrap-Up, we'll take a look at what has happened around here in the last month. That'll include what's happened in my life, what the three of us have read, any other posts we may have had, giveaways still going on, books that I've added to my ever-growing TBR and updates on my Reading Challenges.
♥ Enjoy!
Jen's Life:
Some of my highlights from February were –
✮ We've had so much puppy time this last month!  My Aunt & Uncle, who live near us, got a puppy.  Her name is Zoey and she is the most adorable little girl in the world.  You can see a picture of her here.
✮On Valentines my oldest surprised his BFF with flowers.  Oh my gosh, her expression was so adorable and I love that they have such a strong, beautiful friendship!
✮My youngest had a huge break through at the pool.  He takes weekly lessons and he can now swim free style across the smaller pool.  And then he went and jumped off of the diving board, without a life jacket, and swam to the steps in 10 feet of water.  I am SO proud of him and how hard he's worked toward that.  
✮✩✮✩✮✩✮✩✮
What Arielle, Chelsea & Jen Read:
5 Stars:
✮ From Lukov with Love
✮ Immortal Reign (Falling Kingdoms #6) by Morgan Rhodes
✮ Tempests and Slaughter (Numair Chronicles #1) by Tamora Pierce
✮ Love, Life, and the List by Kasie West
4.5 Stars:
✮ Return Once More (The Historians #1) by Trisha Leigh
✮ Assassin of Truths (Library Jumpers #3) by Brenda Drake
✮ About That Kiss (Heartbreaker Bay #5) by Jill Shalvis
✮ More Than We Can Tell by Brigid Kemmerer
3.5 Stars:
✮ We Own Tonight by Corinne Michaels
3 Stars:
✮ This Heart of Mine by C.C. Hunter
✩✮✩✮✩✮✩✮✩✮
Our Favorite Books of the Month: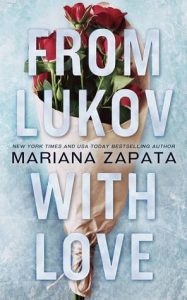 From Lukov with Love (Arielle's Choice)
The verbal sparring that went on between him and Jasmine was HILARIOUS. Oh man I was dying so many times laughing because of the horrible crap they said to each other..and his nickname for her. Lol, sigh.

✩✮✩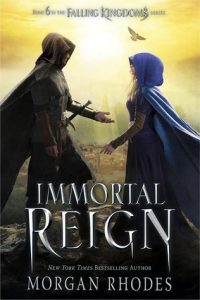 Immortal Reign (Falling Kingdoms #6) by Morgan Rhodes (Chelsea's Choice)
More than once I couldn't breathe. More than once I had to put the book down, take a breath, release it, and just try to breathe because my heart was furiously pounding out of my chest, my stomach was in knots…
✩✮✩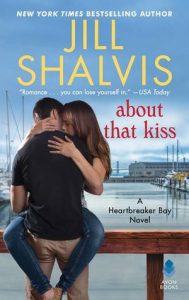 About That Kiss (Heartbreaker Bay #5) by Jill Shalvis (Jen's Choice)
There was an intense, sexual chemistry between the two of them.  It was so much fun watching their slow burn romance play out.  And I loved that slowly overtime, a true friendship started to emerge between the two of them.

Other Posts:
✮ Our Most Anticipated Releases For February
✮ TOP TEN TUESDAY – Books That Have Been On Our TBR the Longest and We Still Haven't Read
✮ TOP TEN TUESDAY – Favorite Hate to Love Romances
✮ COVER REVEAL & GIVEAWAY – Kiss Collector by Wendy Higgins
✮ EXCLUSIVE EXCERPT & PRE-ORDER LAUNCH – Moonlight Seduction by Jennifer L. Armentrout
✮ TOP TEN TUESDAY – Books We Could Re-read Forever
✩✮✩✮✩✮✩✮✩✮
Books Added To Jen's TBR:
Except for the first two books, these are books I added to my TBR because the authors will be attending RT this May.  I'm hoping to get through as many of them as possible, and I can't wait to meet these authors in just a few months!  Now I just need more time to read between now and then……
✩✮✩✮✩✮✩✮✩✮
Reading Challenges:
This is the first year I've EVER joined a Reading Challenge. I went through Nicole's huge list of reading challenges – check it out here – and found three that sounded absolutely perfect for me. Here's where I am so far….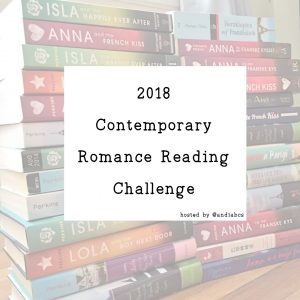 Contemporary Romance Reading Challenge
Status: 4
Goal: 16-20
✩✮✩

Beat The Backlist
Status: 2
Goal: 15-20
✩✮✩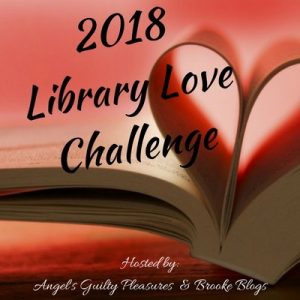 Library Love Challenge
Status: 0
Goal: 12 books
I'll get to this eventually.  There's a few authors attending RT who have books at my library. 🙂
✩✮✩✮✩✮✩✮✩✮
So that was our February.  Did you read any of the same books that we did? Or share the same favorite book as us? If not, then what was your favorite book? Or have you read any of the books I just added to my TBR?
Here's hoping you all had a wonderful February too. And cheers to March fabulous for all of us!
**We linked this post to February Monthly Wrap-Up Round-Up Link-Up at Feed Your Fiction Addiction**
Related Posts