I am SO excited for the cover reveal of Kiss Collector!  In case you didn't know, I'm a huge fan of Wendy Higgins.  I first fell madly in love with The Sweet Trilogy, then her Eurona Duology and lastly her Unknown Series.  So when I heard about this book?!  Sigh.  It sounds soooooo adorable.  So check out the gorgeous cover below, see what this book is about and enter a fabulous giveaway!  Enjoy!
♥
♥
♥
♥
♥
♥
♥
♥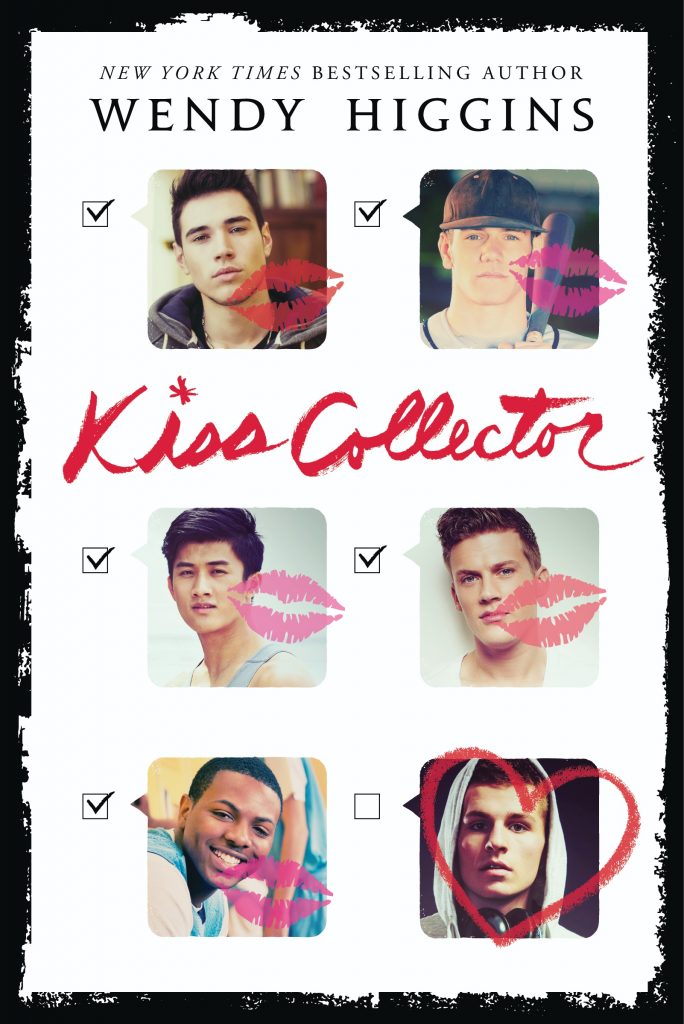 KISS COLLECTOR 
from HarperTeen and Wendy Higgins
Blurb:
When seventeen-year-old Zae Monroe gets cheated on by the only guy she's ever loved, then watches her parents' marriage crumble, she decides to forget about relationships and turn the tables on the boys of the world. It's time to take what she wants, and what she wants are kisses. Athletes, musicians, poets, and bad boys—their lips are all on her agenda, and it's time to collect. 
Zae proposes a contest with her friends to see who can kiss the most boys during spring break. But what starts as a harmless competition leads to a downward spiral she can't seem to break free of. As family, academic, friend, and guy drama come to a head, Zae is forced to face the reasons behind her boy angst, and starts to wonder if she was wrong about the male race…or at least some of them
.
Add to Goodreads:

About Wendy Higgins:
Wendy Higgins is the USA Today and NY Times bestselling author of the SWEET EVIL series from HarperTeen, the high fantasy duology THE GREAT HUNT, her independently published Irish Fantasy SEE ME, and her indie NA science fiction UNKNOWN trilogy.
After earning a Creative Writing degree from George Mason University and a Masters in Curriculum and Instruction from Radford, Wendy taught high school English until achieving her dream job as a full-time writer.
Wendy lives on the Eastern Shore of Virginia with her husband, daughter, son, and little doggies Rue & Nessie.
Giveaway:
Related Posts