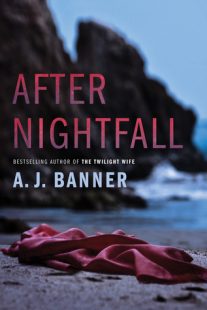 After Nightfall
by
A.J. Banner
Purchase on:
Amazon
, 
Book Depository
Add to:
Goodreads
Synopsis:

Imagine your closest friend utterly betraying you. Years later, when she seeks forgiveness, you invite her to your engagement party as a gesture of reconciliation. But seething hostilities rise to the surface, ruining everyone's evening. After an awful night, your friend's battered, lifeless body is found at the bottom of a rocky cliff.

Newly engaged Marissa Parlette is living this nightmare. She should be celebrating her upcoming wedding, but she can't shake the image of her friend lying dead on the beach. Did she fall? Was she pushed? Or did she take a purposeful step into darkness? Desperate for answers, Marissa digs deep into the events of the party. But what she remembers happening after nightfall now carries sinister implications: the ugly sniping, the clandestine meetings, the drunken flirtations. The more she investigates, the more she questions everything she thought she knew about her friends, the man she once trusted, and even herself.

Bestselling author A. J. Banner keeps readers on a razor-sharp edge in this intricately plotted novel of psychological suspense…in which nothing is as it seems.
Thank you NetGalley, the author (A.J. Banner) and the publisher (Lake Union Publishing) for my free ARC in exchange for my honest review.
I read A.J. Banner's The Twilight Wife a little more than a year ago and quite enjoyed it.
So when I saw she had a new book and I received a copy of it early, I was ecstatic. Unfortunately, it wasn't quite as good as I had hoped.
After Nightfall is from the perspective of Marissa, who is recently engaged. She is also working on repairing a fragile friendship with Lauren, who she had a falling out in college (reasons explained about halfway through). One morning after an awkward dinner party, Marissa discovers Lauren's body at the bottom of a cliff, and from there, attempts to find out exactly what happened.
The book is focused on Marissa's relationship with her fiance and his daughter, as well as her fraught relationship with Lauren. I think many of us can relate to friendships that at one point were everything to use, but later fall apart for various reasons. Sometimes opportunities present themselves to try and fix them, and I think many of us feel the need to try and recapture something that we dearly loved at one point in time. Banner did an excellent job of writing Marissa's complicated feelings around this very thing.
He lured me in, so how was I to know what he would do?
I was intrigued by this story for sure. However, I found Marissa to be a difficult character to like at times. She made some very poor and confusing choices, but could other times be a great friend and mother-figure for her fiance's daughter.
I enjoyed the reveal at about the 92% mark, but the last few pages of the book left me frustrated and a bit confused. It's definitely not a clean ending and makes me wish for more closure to the situation.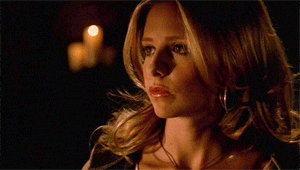 While I certainly don't mind unreliable narrators, I don't enjoy confusing or unfinished endings, which is exactly what happened here. So while I did enjoy various parts of the story, overall, I was disappointed by this book, considering how much I liked the author's previous novel.
Can a person be good and bad? Even me? Even you?
After Nightfall will be released August 7, 2018.
Related Posts