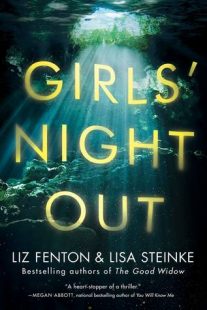 Girls' Night Out
by
Liz Fenton, Lisa Steinke
Purchase on:
Amazon
, 
Book Depository
Add to:
Goodreads
Synopsis:

From the bestselling authors of The Good Widow comes a chilling novel of psychological suspense that will make you think twice about what your best friend may be hiding...

For estranged friends Ashley, Natalie, and Lauren, it's time to heal the old wounds between them. Where better to repair those severed ties than on a girls' getaway to the beautiful paradise of Tulum, Mexico? But even after they're reunited, no one is being completely honest about the past or the secrets they're hiding. When Ashley disappears on their girls' night out, Natalie and Lauren have to try to piece together their hazy memories to figure out what could have happened to her, while also reconciling their feelings of guilt over their last moments together.

Was Ashley with the man she'd met only days before? Did she pack up and leave? Was she kidnapped? Or worse--could Natalie or Lauren have snapped under the weight of her own lies?

As the clock ticks, hour by hour, Natalie and Lauren's search rushes headlong into growing suspicion and dread. Maybe their secrets run deeper and more dangerous than one of them is willing--or too afraid--to admit.
Thank you NetGalley, the authors (Liz Fenton) and the publisher (Lake Union Publishing) for my free ARC in exchange for my honest review.
"What kind of girls' night out does he not understand?" Natalie asked.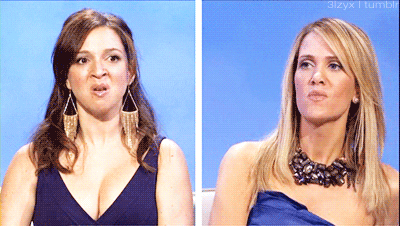 This is a perfect summer book. Do yourself a favor and find a body of water (pool/ocean/lake/etc.) and dive in. You're in for a wild ride.
Girls' Night Out switches between Natalie, Ashley and Lauren — three friends who are trying to repair old wounds during a trip to Tulum, Mexico. On their last night, Ashley goes missing and Lauren and Natalie are left to piece together what happened.
The book jumps back and forth between the night of Ashley disappearing and the events leading up to the night. Things are certainly tense between the women as there is a lot of history and hurt feelings coming from all directions.
Had she become addicted to how the anger felt, how it slid into the small chasms of her budding happiness, crushing it? Maybe.
"But you know what the difference is? You get to decide! You took that away from me. And I don't know if I can ever forgive you for that."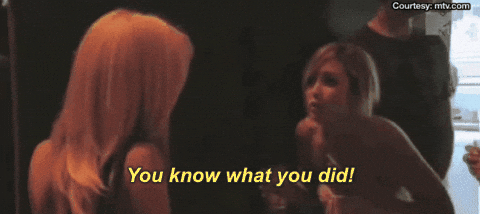 While this book is certainly a thriller, it also takes a deep dive at friendships and whether they can be saved, even after they've turned toxic or started to fall apart. I appreciated the author writing three complicated, but strong, women who are neither fully good or bad. All three are complex and we feel for them, even as they make poor choices. And I really didn't see the ending coming – it truly had me guessing up until the very end.
Just FYI, trigger warnings for abuse (physical and emotional) and drug/alcohol use. Also some mention of rape, but only speculative.
All in all, this was a fun read and I would certainly recommend it. And as I mentioned before, bonus points if you have a cold drink and a warm, sunny spot by some water to read it near.
Girls' Night Out will be released July 24, 2018.
Related Posts