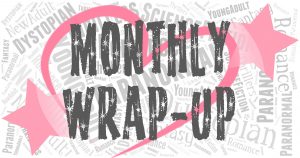 Life:
September flew by in a blur with our lives consumed with soccer and swimming! I'm so happy to say that both of them are loving soccer! And my oldest is now brave enough to go off the high dive at the swim center. So now we get to watch both of our kiddos do synchronized jumping off the high and low diving boards, it's hilarious and entertaining to watch!
And the end of September marks my favorite food season! Summer is my favorite season, but fall has all the food filled with yummy pumpkin and pumpkin spice. And in case you didn't know, I'm obsessed with it. Here's a picture I posted on Twitter showing my latest shopping trip at Trader Joes, you can see it here. And that's only the beginning since I pulled out all my recipes for what I'm going to bake/make. Now my husband is not a pumpkin fan. But each year I'm slowly converting him, even if he's rolling his eyes the whole time. The best thing is I caught him two nights ago having a late night bowl of Pumpkin O's (like Cheerios) muahahaha.
During our Monthly Wrap-Up we'll take a look at what has happened around here in the last month. That'll include what we read, any other posts we may have had, giveaways still going and books that I've added to my ever-growing TBR.
♥ Enjoy!
✮✩✮✩✮✩✮✩✮
What We Read:
5 Stars:
✮ Black Bird of the Gallows by Meg Kassel
✮Ninja Girl by Cookie O'Gorman
✮ The Great Pursuit (Eurona Duology #2) by Wendy Higgins
3.5 Stars:
✮ Thunderstruck by Brenda Drake
✮The Star-Touched Queen (The Star-Touched Queen #1) by Roshani Chokshi
3 Stars:
✮The Midnight Dance by Nikki Katz
✩✮✩✮✩✮✩✮✩✮
Favorite Books of the Month:
Here's the thing, I can't choose between a Paranormal book and a Contemporary book. They're worlds apart and encompass so many different elements, so here are the two best books of the month –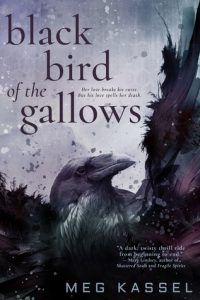 Black Bird of the Gallows by Meg Kassel (Jen's Choice)
The creatures and curses were not only unique, but an eerie combination that at times terrified me. There were so many moments of subtle humor that had me laughing out loud and kept a smile on my face. And when you add to that characters that won my heart, well Black Bird of the Gallows easily became one of my favorite books from this year!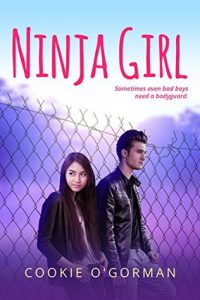 Ninja Girl by Cookie O'Gorman (Jen's Choice)
If you adore YA romance that makes you smile, laugh and leaves you feeling oh so happy, then I highly recommend Ninja Girl! And Adorkable too, if you haven't read that one yet.
Other Posts:
✮ Our Most Anticipated Releases For September
✮TOP TEN TUESDAY – Books We Loved Before We Started Writing Reviews
✮ TOP TEN TUESDAY – What's On Our Fall TBR
✮BLOGIVERSARY + GIVEAWAYS – Our Favorite Female Leads
✮ BLOGIVERSARY + GIVEAWAY – Our Darkest BBFs
✮ BLOGIVERSARY + GIVEAWAY – Our Most Tortured BBFs
✩✮✩✮✩✮✩✮✩✮
Giveaways:
✮ COVER REVEAL + GIVEAWAY – Brave (A Wicked Saga #3) by Jennifer L. Armentrout
✩✮✩✮✩✮✩✮✩✮
Added To My TBR:
Here are some of the books I added to my TBR in September. I've realized that I always tend to add more books to my TBR than I'm able to read in a month lol. And just a heads up – I don't include books that don't have a cover yet.
✩✮✩✮✩✮✩✮✩✮
Did you read any of the same books we did? Or did we share the same favorite book? If not, what was your favorite? Or have you read any of the books I just added to my TBR?
Here's hoping you all had a wonderful September and cheers to October being just as fabulous!
**Linked this post to the August Round-Up Link-Up at Feed Your Fiction Addiction**
Save
Save
Save
Save
Save
Related Posts