We are SO excited to bring you the Launch Day Blitz for Chelsea Fine's Best Kind of Broken. It is now available in Paperback! Below you will find an excerpt, interview and a giveaway for 5 signed copies!
This. Was. Incredible. Seriously. It had just the right amount of drama without being annoying and just the right amount of sadness without suffocating me. The ending gave me hope and left me with a feeling of peace and love, and tears in my eyes. The good kind of tears. It was beautiful.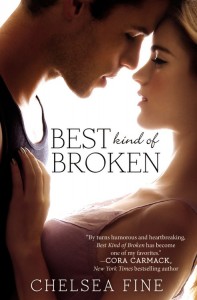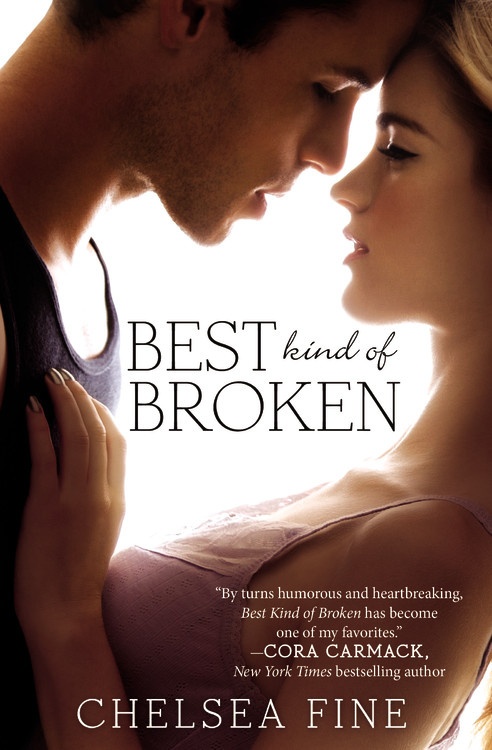 Synopsis:
SOMETIMES MOVING ON MEANS MOVING IN
Pixie Marshall wishes every day she could turn back time and fix the past. But she can't. And the damage is done. She's hoping that a summer of free room and board working with her aunt at the Willow Inn will help her forget. Except there's a problem: the resident handyman is none other than Levi Andrews. The handsome quarterback was once her friend-and maybe more-until everything changed in a life-shattering instant. She was hoping to avoid him, possibly forever. Now he's right down the hall and stirring up feelings Pixie thought she'd long buried . . .
Levi can't believe he's living with the one person who holds all his painful memories. More than anything he wants to make things right, but a simple "sorry" won't suffice-not when the tragedy that scarred them was his fault. Levi knows Pixie's better off without him, but every part of him screams to touch her, protect her, wrap her in his arms, and kiss away the pain. Yet even though she's so close, Pixie's heart seems more unreachable than ever. Seeing those stunning green eyes again has made one thing perfectly clear-he can't live without her.
Interview:
What is something we would be surprised to learn about Pixie and Levi?
Even though they grew up together and were practically best friends, at the beginning of Best Kind Of Broken, Pixie and Levi haven't spoken for nearly a year. A tragic event sent them spinning in different directions, each wracked with guilt. But now they're forced to live under the same roof and share a bathroom for the entire summer, which means they're probably going to have to talk to each other and things might get awkward. Or sexy. Or both.
If you had to cast Pixie and Levi, would you prefer them to be known or unknown actors? Anyone in mind?
I kind of picture Levi looking like Stephen Amell and Pixie looking like Amanda Seyfried. Here's my dream cast for all the main characters of Best Kind Of Broken:
I saw that music can be inspirational to your writing. Are there any specific songs that resonated with you while creating Best Kind of Broken?
Music is my number one inspiration for writing! I always have a song blasting in the background when I'm working on a chapter. Always. J I had "Summertime Sadness" by Lana Del Rey on repeat while writing most of the middle chapters of Best Kind Of Broken, and "Lightning Strike" by Snow Patrol was my battle cry for the ending chapters. Here's a complete list of my favorite tunes while writing BKOB:
The Lightning Strike by Snow Patrol
Young Blood by Birdy
Say Your Name by Plumb
Summertime Sadness by Lana Del Rey
Anna Sun by Walk The Moon
King and Lionheart by Of Monsters And Men
Endlessly by Green River Ordinance
Heart of Me by Green River Ordinance
New Shoes by Paolo Nutini
Teardrop by Massive Attack
What is your favorite quality to write in a character?
Oh man. What a great question! Hmm…I would have to say fearlessness—which is a different thing than bravery (in my opinion). Being fearless means doing something regardless of the risks. Bravery is doing something even though you know the risks. Fearlessness is born of a passionate pursuit, while bravery is born of a deliberate desire. I think fearlessness is very rare so I enjoy writing characters that are so passionate about their cause or their loved ones that they fight with reckless abandon.
I am so excited (and a little scared, since I'm a baby) to hear that you have a horror novel releasing this fall! Can you tell us a little bit more about the book?
You know, I never—ever—planned on writing anything remotely dark. But earlier this year, while listening to "Bones" by MSMR, I got this twisted idea in my head and I just had to start writing it. I can't really give any details yet, but it has a gothic feel to it and most of the book takes place in the catacombs of an old church. It's more creepy than it is scary, but it's so much fun to write. Get ready… Mwah-ha-ha-ha!
Excerpt:
It's late, and most of the inn guests are already asleep.
I wait until I hear the TV click on in Levi's room before I start plugging everything I own into the wall.
We argued today. We avoided each other. And aside from the weird look we exchanged in the hallway this morning and our little spat in front of Zack, everything is back to normal.
Which means I owe Levi for the cold shower I had to take.
I turn everything on and the lights go out. I hear the TV die in the next room and crawl onto my bed with a smile.
"Pixie!" Levi's irritated voice rings through the walls and I'm feeling happier than a mature person should.
I hear stomping, and then he opens my bedroom door. Just opens it. Like he has the right to just waltz into my room. I could be naked in here; he doesn't know.
"You're going out to the fuse box this time." He steps inside, and now he's standing just a few feet away, pointing his finger at me.
I'm on the bed, trying to look casual, like lying in the dark playing games on my phone is perfectly normal. The only light in the room is coming from the glow of my phone and the half-moon outside, so we both look blue and soft. And in the blue softness, I see he's shirtless.
I see Levi without a shirt on almost every morning, but I've never seen him half-naked in the dark, and something about it makes my body feel electric.
"Not going to happen," I say.
He steps closer. "Well, I sure as hell am not marching outside to turn the power back on."
I shrug. "Fine with me. I don't need electricity tonight. I can watch TV on my fully charged phone." I wiggle said phone at him.
He sighs. "You don't understand. I was looking up the contact information for an alarm company I found so I can call and schedule the installation tomorrow. I need the Internet, Pix."
"Then use your phone."
"My phone is dead."
The boy never charges anything. He almost makes the whole fuse-blowing thing too easy.
"Well, that's too bad. I guess you're going to have to turn the electricity back on after all." I pretend to be very interested in my game.
"Let me use your phone. Just for a minute."
"No."
"Come on. It's for Ellen." He implores me with a pouty face I've seen him use on his mom a dozen times.
I scoff. "Please."
"Dammit, Pixie." The pout is gone.
"Maybe tomorrow you'll remember to charge your own phone. Or hey, better yet, maybe you'll let me have a hot shower." I make a big production of pressing random buttons on my phone.
He slumps his shoulders like he's accepting defeat, then whips out his arm and tries to swipe the phone from my hands. Sneaky bastard.
I pull my phone back and kick at him with my foot, but he grabs my ankle—because I'm not exactly a ninja with my kicking skills—and then we both freeze.
Because now I'm leaning back on the bed with my legs spread apart, and he's got one hand on my ankle and the other on the bed next to my hip where he was reaching for my phone, and his body is in between my legs, which are completely bare except for the tiny gym shorts I have on, and my right arm is raised over my head with my cell phone still out of his reach, but my back is arched and my shirt has come up so my stomach is completely exposed and I'm hot all over.
Hot. Heat. Everywhere.
I mean, really. We look like we're in the middle of having sex, but with clothes on. My body knows this. His body knows this. And our bodies are really, really happy about this.
He's looking at me with nothing in his eyes except want. And I like it. No, I love it.
This must show on my face because his hand—still wrapped around my ankle—moves up my leg an inch, and he watches my reaction.
I try not to react because, hell, he can't win. He can't just be asshole Levi all day long and then climb into my bed at night and touch me wherever he pleases.
Ugh. Yes he can.
I part my lips and he slowly, slowly slides his warm hand up my calf and, holy hell, I could orgasm right here. I might, actually.
My calf.
My calf.
He's touching my calf and I'm more turned on than I've ever been in my life.
His hand shifts again, and the only thought in my head is, Go higher, go higher.
Please, dear God, go higher.
About Chelsea Fine: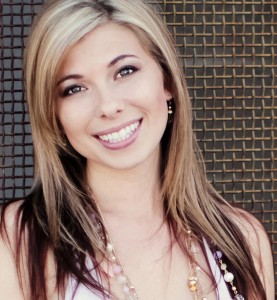 Chelsea lives in Phoenix, Arizona, where she spends most of her time writing stories, painting murals, and avoiding housework at all costs. She's ridiculously bad at doing dishes and claims to be allergic to laundry. Her obsessions include: superheroes, coffee, sleeping-in, and crazy socks. She lives with her husband and two children, who graciously tolerate her inability to resist teenage drama on TV and her complete lack of skill in the kitchen.
Social Media Links:
Giveaway
Related Posts