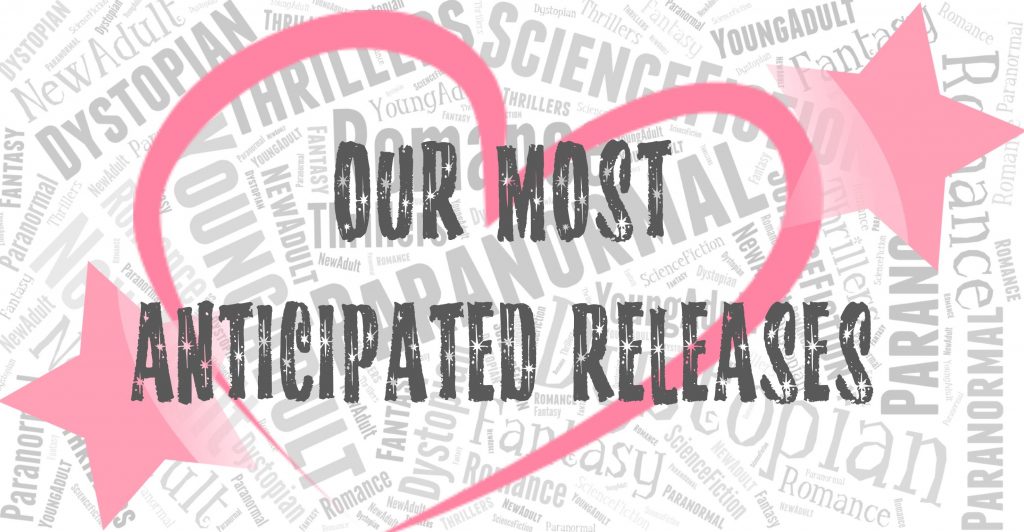 I'M BACK!  My computer died a week ago…first my hard drive started to fail and once we thought we had that fixed, my motherboard crashed.  I now have a new laptop and all of my files were able to get transferred over, yay!  I'm so thankful for my brother and his computer skills!  I know I have lots of catching up to do around the blogosphere and here on our blog.  But I thought I'd start off with Our Most Anticipated Releases for this month!  And they are….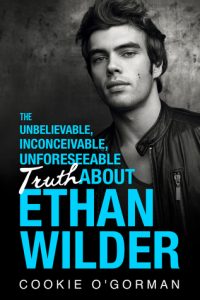 Releases 4/05 – The Unbelievable, Inconceivable, Unforeseeable Truth About Ethan Wilder by Cookie O'Gorman
In the south, everyone has a secret–and murder is served with sweet tea.
The word's out: Ethan Wilder's coming back to town, and the people of Bowie, Georgia are in a southern tizzy. Everyone knows the story. He shot and killed his sister four years ago, and people say his father, Jim Wilder, the biggest holy roller this side of the Mississippi, sent him packing for just that reason. Even if her death was unofficially ruled a suicide, Ethan's return has everybody talking.
Seventeen-year-old Delilah Doherty can't go anywhere without hearing his name. Born and raised in Bowie, Delilah knows firsthand about the gossipmongers and how they love a good scandal. The daughter of a wild child and niece of the local psychic, she's also the only one who doubts Ethan's guilt.
After Ethan saves her life, the two start a slow and steady burn neither can deny. But when Bowie's spiritual leader is nearly murdered, it rocks the small southern town to its core. Delilah and Ethan are caught in the crossfire, their relationship threatened before it's even begun. Someone has it out for Ethan's family. With everyone convinced of Ethan's guilt, it's up to Delilah to unravel the mystery before someone else gets hurt or worse…dead.
✩✮✩✮✩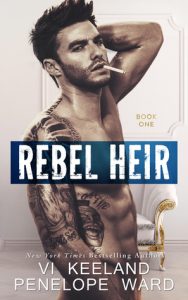 Releases 4/09 – Rebel Heir (The Rush Series #1) by Vi Keeland & Penelope Ward
How to kick off a great summer in the Hamptons:
Snag a gorgeous rental on the beach. Check.
Get a job at a trendy summer haunt. Check.
How to screw up a great summer in the Hamptons:
Fall for the one guy with a dark leather jacket, scruff on his face, and intense eyes that doesn't fit in with the rest of the tony looking crowd. A guy you can't have when you'll be leaving at the end of the season.
Check. Check. Check.
I should add—especially when the guy is your sexy, tattooed God of a boss.
Especially when he not only owns your place of employment but inherited half of the town.
Especially when he's mean to you.
Or so I thought.
Until one night when he demanded I get in his car so he could drive me home because he didn't want me walking in the dark.
That was sort of how it all started with Rush.
And then little by little, some of the walls of this hardass man started to come down.
I never expected that the two of us, seemingly opposites from the outside, would grow so close.
I wasn't supposed to fall for the rebel heir, especially when he made it clear he didn't want to cross the line with me.
As the temperature turned cooler, the nights became hotter. My summer became a lot more interesting—and complicated.
All good things must come to an end, right?
Except our ending was one I didn't see coming.
✩✮✩✮✩
Releases 4/10 – The Fates Divide (Carve the Mark #2) by Veronica Roth
In the second book of the Carve the Mark duology, globally bestselling Divergent author Veronica Roth reveals how Cyra and Akos fulfill their fates. The Fates Divide is a richly imagined tale of hope and resilience told in four stunning perspectives.
The lives of Cyra Noavek and Akos Kereseth are ruled by their fates, spoken by the oracles at their births. The fates, once determined, are inescapable.
Akos is in love with Cyra, in spite of his fate: He will die in service to Cyra's family. And when Cyra's father, Lazmet Noavek—a soulless tyrant, thought to be dead—reclaims the Shotet throne, Akos believes his end is closer than ever.
As Lazmet ignites a barbaric war, Cyra and Akos are desperate to stop him at any cost. For Cyra, that could mean taking the life of the man who may—or may not—be her father. For Akos, it could mean giving his own. In a stunning twist, the two will discover how fate defines their lives in ways most unexpected.
✩✮✩✮✩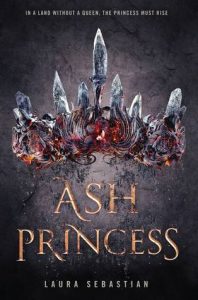 Releases 4/24 – Ash Princess (Ash Princess Trilogy #1) by Laura Sebastian
Theodosia was six when her country was invaded and her mother, the Fire Queen, was murdered before her eyes. On that day, the Kaiser took Theodosia's family, her land, and her name. Theo was crowned Ash Princess–a title of shame to bear in her new life as a prisoner.
For ten years Theo has been a captive in her own palace. She's endured the relentless abuse and ridicule of the Kaiser and his court. She is powerless, surviving in her new world only by burying the girl she was deep inside.
Then, one night, the Kaiser forces her to do the unthinkable. With blood on her hands and all hope of reclaiming her throne lost, she realizes that surviving is no longer enough. But she does have a weapon: her mind is sharper than any sword. And power isn't always won on the battlefield.
For ten years, the Ash Princess has seen her land pillaged and her people enslaved. That all ends here.
✩✮✩✮✩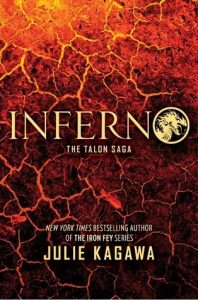 Releases 4/24 – Inferno (Talon #5) by Julie Kagawa
The final book in the series!
TODAY, WE STRIKE BACK.
WE SHOW TALON THAT WE WILL NEVER ACCEPT THEIR NEW WORLD.
Ember Hill has learned a shocking truth about herself: she is the blood of the Elder Wyrm, the ancient dragon who leads Talon and who is on the verge of world domination. With the Order of St. George destroyed, Ember, Riley and Garret journey to the Amazon jungle in search of one who might hold the key to take down the Elder Wyrm and Talon. If they can survive the encounter.
Meanwhile, Ember's brother, Dante, will travel to China with a message for the last Eastern dragons: join Talon or die. With the stakes rising and the Elder Wyrm declaring war, time is running out for the rogues and any dragon not allied with Talon.
The final battle approaches. And if Talon is victorious, the world will burn.
✩✮✩✮✩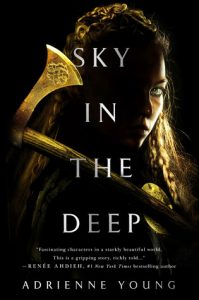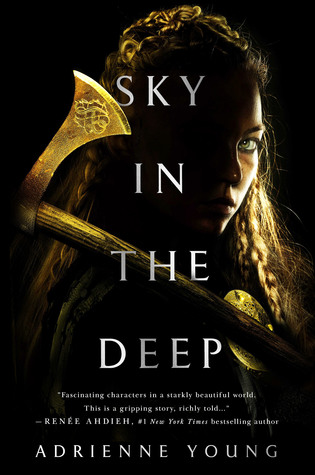 Releases 4/24 – Sky in the Deep by Adrienne Young
OND ELDR. BREATHE FIRE.
Raised to be a warrior, seventeen-year-old Eelyn fights alongside her Aska clansmen in an ancient, rivalry against the Riki clan. Her life is brutal but simple: fight and survive. Until the day she sees the impossible on the battlefield—her brother, fighting with the enemy—the brother she watched die five years ago.
Faced with her brother's betrayal, she must survive the winter in the mountains with the Riki, in a village where every neighbor is an enemy, every battle scar possibly one she delivered. But when the Riki village is raided by a ruthless clan thought to be a legend, Eelyn is even more desperate to get back to her beloved family.
She is given no choice but to trust Fiske, her brother's friend, who sees her as a threat. They must do the impossible: unite the clans to fight together, or risk being slaughtered one by one. Driven by a love for her clan and her growing love for Fiske, Eelyn must confront her own definition of loyalty and family while daring to put her faith in the people she's spent her life hating.
So these are the books we can't wait to be released this month! Are you excited about any of these releases too? Or is there a book we missed that we should definitely check out? Let us know. ♥
Related Posts