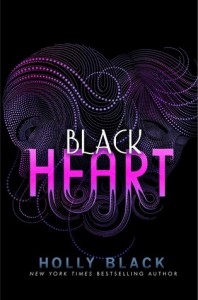 Black Heart
(
Curse Workers #3
)
by
Holly Black
Purchase on:
Amazon
, 
iBooks
, 
Book Depository
Add to:
Goodreads
Synopsis:

In a world where Magic is illegal.

Cassel Sharpe has the most deadly ability of all. With one touch, he can transform any object - including a person - into something else entirely. And that makes him a wanted man. The Feds are willing to forgive all his past crimes if he'll only leave his con artist family behind and go straight. But why does going straight feel so crooked?

For one thing, it means being on the opposite side of the law from Lila, the girl he loves. She's the daughter of a mob boss and getting ready to join the family business herself. Though Cassel is pretty sure she can never love him back, he can't stop obsessing over her. Which would be bad enough, even if her father wasn't keeping Cassel's mother prisoner in a posh apartment and threatening not to let her leave until she returns the priceless diamond she scammed off him years ago. Too bad she can't remember where she put it.

The Feds say they need Cassel to get rid of a powerful man who is spinning dangerously out of control. But if they want Cassel to use his unique talent to hurt people, what separates the good guys from the bad ones? Or is everyone just out to con him?

Time is running out, and all Cassel's magic and cleverness might not be enough to save him. With no easy answers and no one he can trust, love might be the most dangerous gamble of all.
Girls like her, my grandfather once warned me, girls like her turn into women with eyes like bullet holes and mouths made of knives. They are always restless. They are always hungry. They are bad news. They will drink you down like a shot of whisky. Falling in love with them is like falling down a flight of stairs.What no one told me, with all those warnings, is that even after you've fallen, even after you know how painful it is, you'd still get in line to do it again.
Awwwwwwww!! I cannot believe how perfectly perfect that ended. I really wanted to write this super long review and make it an absolutely amazing ending to my reading spree of this series but…I dunno. It kind of feels right to just put down a few quotes and call it a day. After all, I don't want to beat a dead horse, right?
A few closing thoughts:
–Cassel is unbelievably, undeniably, without even the slightest doubt the cutest conman ever. Loyal, in love, terrified to make the wrong decision….and utterly hopeless. I would follow his story anywhere-he's adorable.
"I thought you wanted us to be good guys." He grins a too-wide grin. He's enjoying needling me, and my reacting only makes it worse, but I can't stop.
"Not if it means hurting her," I say, my voice as deadly as I can make it. "Never her."
–The perilistically (my new word, you like?) pleasing ending. WOW. I did NOT expect that. I couldn't breathe, I couldn't move, I was paralyzed because of how scared I was for Cassel. I couldn't see any possible positive outcomes for my favorite little liar at the end of this one.
If I have to die tomorrow when the Feds come for me, then this is the last request of my heart. This. The sight of her lashes brushing her cheek as her eyes flutter closed. The pulse in her throat. Her breath in my mouth. This.
–Cassel…oooohhh errrr awkward….But wait! His heroic actions were amazing and they made me fall in love with him even more. I'm utterly obsessed with him, the unreliable little shit.
I think of not knowing what compelled me to strike a gun out of the hand of a killer. Of how satisfying it was to hit Kevin. Of how I want to do it again and again, want to feel the bones snap and blood smear. Of how it felt to stand over him, my skin on fire with rage.
–The Romance. Ahhhh not much to say, but can I just express my undying shipping of Lila and Cassel?? 'Cuz I caaan't stooooop, I wooon't stooooop… Hmmmm….anyway….
I love love LOVED this installment and I am so sad it's all over. It's beyond depressing that I will never read about Cassel and his fucked up life again. I put my Ipad down last night and felt a pang of sadness after I finished this story because I was smiling so big and so overwhelmed with happiness and it was just over. But it ended where it should have and all is right in the world. I won't mess with that. I am so glad I picked up this random series, because it was amazing and so unlike anything I'd ever read. I will never forget it and I hope you give it a chance, too. 🙂
Now I know why people are afraid of transformation workers. Now I know why they want to control me. Now I get it.
I can walk into someone's house, kiss their wife, sit down at their table, and eat their dinner. I can lift a passport at an airport, and in twenty minutes it will seem like it's mine. I can be a blackbird staring in the window. I can be a cat creeping along a ledge. I can go anywhere I want and do the worst things I can imagine, with nothing to ever connect me to those crimes. Today I might look like me, but tomorrow I could look like you. I could be you.
Related Posts