Happy Friday!  Below you will find:
Our three giveaways!
What we just finished and loved.
What we are planning to read next.
An upcoming release, in the next week, that we are extremely excited about!
And of course the latest sales and freebies, which we have either read or have on our to-read lists.
♥ Enjoy!
Giveaways

Enter to win a signed set of the Dark Elements Series (White Hot Kiss, Stone Cold Touch and Every Last Breath) for 1 winner! → Click Here
✩✮✩✮✩


Enter to win a $50.00 Amazon eGift Card with Signed Copies of FRISK ME, ONLY WITH YOU and MADE FOR YOU (Print US/Ebook INTL)!  → Click Here
✩✮✩✮✩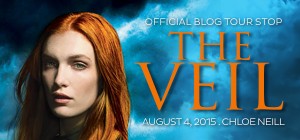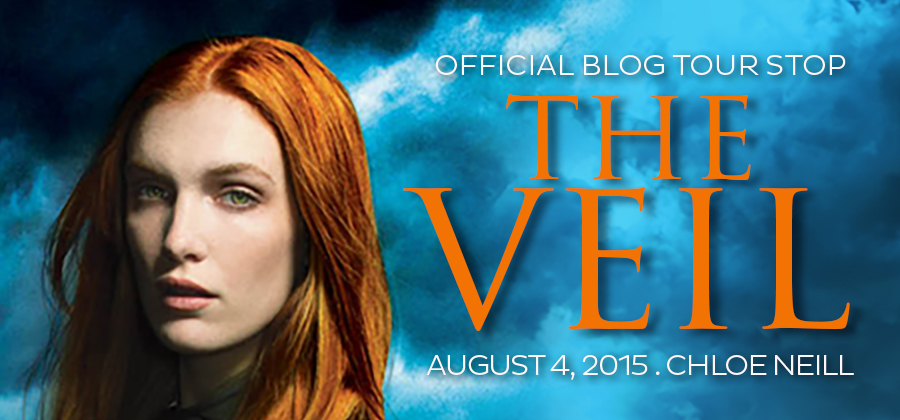 Enter to win THE VEIL tote bag, THE VEIL 5″x5″ cloth screenwipe, THE VEIL bookmark, sticker, and pen, and Chicagoland Vampires swag, including bookmark, pen or sticker (while supplies last) and lanyard! → Click Here
Just Finished and Loved
Frisk Me (New York's Finest #1) by Lauren Layne
 – 5 Stars!  I fell madly in love with this story! Frisk Me was a dynamic blend of laughter, sarcasm, sexiness and characters that found their way into my heart.  Officer Luc Moretti had no idea that his dive into the East River would have him drowning in a media frenzy. No matter how many times he tells reporters he was just doing his job, they're determined to make him into NYC's newest hero. Coming from a long line of NYPD's finest, Luc knows that being a cop has nothing to do with headlines and viral videos, and he's more than ready to get back to life away from the cameras-until he meets the gorgeous but jaded journalist assigned to film a TV special on him . . .  Ava Sims may be the only woman in NYC who isn't in love with Officer Moretti. That's why she's going after the real story-to find out about the man behind the badge. Ava's determined to keep things strictly professional, but the more time she spends around Luc, even she has to admit there's something about a man in uniform . . . and she can't wait to get him out of his.  Jen's Review &  Chelsea's Review
✩✮✩✮✩
Sins and Needles (The Artists Trilogy #1) by Karina Halle
– 5 Stars! Sins & Needles slowly dragged me in, and once it had me in it's clutches, it had a death grip on my heart! If you are looking for an insanely addicting yet utterly messed up book, then this is for you!  There's a Fine Line Between Sin and Salvation . . .  Ellie Watt is a woman on the run. Raised by a pair of thieves who taught her the art of the grift-and pursued by a mobster who fell for her con-she hopes to find refuge at her uncle's farm in quiet Palm Valley, California. Ellie swears she's through with her life of crime. But before she knows it, she's right back in the game when she meets an easy mark who's too good-and too hot-to be true.  His name is Camden McQueen. A master tattoo artist and a total inked stud, Camden is nothing like the awkward kid who crushed on Ellie back in high school. Now, as owner of the wildly successful Sins & Needles, he's got tats to kill for, muscles to die for, and money to burn. Ellie can't believe the transformation-and can't resist pulling off one last con. But when Camden catches Ellie red-handed, the tables are turned. The mark becomes the master. And when the ultimate player gets played, you never know who's going to end up on top . . . Jen's Review
✩✮✩✮✩
Our Other Reviews:
4.5 Stars:
Red Queen (Red Queen #1) by Victoria Aveyard → Chelsea's Review
2 Stars:
The Secret Diaries of Miss Miranda Cheever (Bevelstoke #1) by Julia Quinn → Anna's Review
1.5 Stars:
Red Queen (Red Queen #1) by Victoria Aveyard → Anna's Review
✩✮✩✮✩✮✩✮✩✮
Reading Next
Dorothy Must Die (Dorothy Must Die #1) by Danielle Paige
– I didn't ask for any of this. I didn't ask to be some kind of hero. But when your whole life gets swept up by a tornado—taking you with it—you have no choice but to go along, you know?  Sure, I've read the books. I've seen the movies. I know the song about the rainbow and the happy little blue birds. But I never expected Oz to look like this. To be a place where Good Witches can't be trusted, Wicked Witches may just be the good guys, and winged monkeys can be executed for acts of rebellion. There's still a road of yellow brick—but even that's crumbling.  What happened? Dorothy. They say she found a way to come back to Oz. They say she seized power and the power went to her head. And now no one is safe.  My name is Amy Gumm—and I'm the other girl from Kansas. I've been recruited by the Revolutionary Order of the Wicked. I've been trained to fight. And I have a mission: Remove the Tin Woodman's heart. Steal the Scarecrow's brain. Take the Lion's courage. And—Dorothy must die.
✩✮✩✮✩
Fool's Quest (The Fitz and The Fool Trilogy #2) by Robin Hobb
– The story continues!  In the first book, Fool's Assassin
, FitzChivalry—royal bastard and former king's assassin—has left his life of intrigue behind. As far as the rest of the world knows, FitzChivalry Farseer is dead and buried. Masquerading as Tom Badgerlock, Fitz is now married to his childhood sweetheart, Molly, and leading the quiet life of a country squire.  Though Fitz is haunted by the disappearance of the Fool, who did so much to shape Fitz into the man he has become, such private hurts are put aside in the business of daily life, at least until the appearance of menacing, pale-skinned strangers casts a sinister shadow over Fitz's past . . . and his future.  Now, to protect his new life, the former assassin must once again take up his old one. . . .
✩✮✩✮✩✮✩✮✩✮
Upcoming Releases
The Veil (Devil's Isle #1) by Chloe Neill
–
(Releases 8/04)  
Seven years ago, the Veil that separates humanity from what lies beyond was torn apart, and New Orleans was engulfed in a supernatural war. Now, those with paranormal powers have been confined in a walled community that humans call the District. Those who live there call it Devil's Isle.  
Claire Connolly is a good girl with a dangerous secret: she's a Sensitive, a human endowed with magic that seeped through the Veil. Claire knows that revealing her skills would mean being confined to Devil's Isle. Unfortunately, hiding her power has left her untrained and unfocused.  Liam Quinn knows from experience that magic makes monsters of the weak, and he has no time for a Sensitive with no control of her own strength. But when he sees Claire using her powers to save a human under attack—in full view of the French Quarter—Liam decides to bring her to Devil's Isle and the teacher she needs, even though getting her out of his way isn't the same as keeping her out of his head.  As more and more Sensitives fall prey to their magic, and unleash their hunger on the city, Claire and Liam must work together to save New Orleans, or else the city will burn…
Check out our list of upcoming releases that we can't wait for→ Click Here
$0.99

$1.99

$2.99
$3.99
Related Posts