War Storm
(
Red Queen #4
)
by
Victoria Aveyard
Purchase on:
Amazon
, 
iBooks
, 
Book Depository
Add to:
Goodreads
Synopsis:

Mare Barrow learned this all too well when Cal's betrayal nearly destroyed her. Now determined to protect her heart—and secure freedom for Reds and newbloods like her—Mare resolves to overthrow the kingdom of Norta once and for all… starting with the crown on Maven's head.

But no battle is won alone, and before the Reds may rise as one, Mare must side with the boy who broke her heart in order to defeat the boy who almost broke her. Cal's powerful Silver allies, alongside Mare and the Scarlet Guard, prove a formidable force. But Maven is driven by an obsession so deep, he will stop at nothing to have Mare as his own again, even if it means demolishing everything—and everyone—in his path.

War is coming, and all Mare has fought for hangs in the balance. Will victory be enough to topple the Silver kingdoms? Or will the little lightning girl be forever silenced?

In the epic conclusion to Victoria Aveyard's stunning series, Mare must embrace her fate and summon all her power… for all will be tested, but not all will survive.
To celebrate my first post here, I'm going to share a review of one of my ALL TIME FAVORITE series, Red Queen! I am absolutely in love with this series and these characters and I was sad to say goodbye to them this year (unless those novellas actually come to fruition, as Victoria has hinted at).
To rise. And rise alone.
It's finally here. My most anticipated book of the year!
I unabashedly love this series. I love love love it. If you had me sit down and explain to you what elevated this above so many others, I'm not sure how I would articulate it. But I'm just so drawn into this world and these characters.
Because of this, I was so worried for how this was going to end. I imagine it's very difficult to end a series, as there are so many expectations and opinions. Some do it well, while others misfire. And obviously, as with all things we choose to consume, it's entirely subjective. I recognize this, but the final book can tarnish the rest of this series if done in an unsatisfactory way. (Unpopular opinion: this is 100% how I feel about Harry Potter and the Deathly Hallows – I hated the ending so much that it affected my love of the series.)
But I'm happy to say, in my humble opinion, that War Storm ends on a satisfactory note for me.
Mild spoilers below:
I wasn't let down, even without a fairytale ending. But it also didn't go the route of Mockingjay and kill off everyone either. I was happy with the realistic middle ground, which left Mare and Cal's relationship on a break, but with hope for the future. I truly believe, that after they both do some growing up, they do get their happy ever after.
I'm happy to report the major story lines were resolved over the 650 pages. This book was a brick, not that I'm complaining about length. Even after I tore through it, I didn't want to leave these characters behind. The world-building continued to grow to new heights and introduced an exciting new government structure to our Norta friends.
Almost all living characters from the past three books make an appearance, though some briefly. I wasn't sad for the omission of Cameron's voice this time around. Cal and Maven receive their own chapters, but they are used sparingly. The majority of the story is told from Mare, Evangeline and Iris.
"I am different from what my world demands I be. And I am not worse for it."
Evangeline remains to be one of my favorite literary characters. Here is someone I wrote off after the first book as an evil and power-hungry girl, but oh how I was wrong. I loved her storyline as she grappled what it meant to be free and to stand on her own without the shadow of her parents or the weight of her family name. I only wish we received one more chapter from her point of view at the end.
"Never change, Evangeline." Her smile flashes, quick as a knife. "Of course not. Why change perfection?"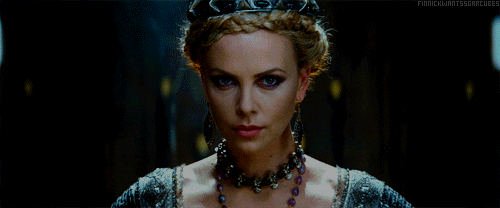 While Evangeline remained my favorite character, I devoured the difficult relationship between Mare, Cal and Maven. Let me be very clear: I was Team Cal from the very start, but I find Maven to be an incredibly interesting character. His sway over Cal and Mare is evident and fascinating, even to the very end. Cal's struggle with his brother's choices, and evening wanting to find a way to redeem and forgive him, was absolutely heartbreaking. Even as Mare accepted that Maven could not be saved, Cal's love of his brother, even in spite of every horrible thing Maven had done, was so strong. I really felt for Cal as he dealt with his complicated feelings.
"I can't," I bite out, looking anywhere but his face. He responds quickly, with force. "Neither can I." "But I also can't – "
Stay away. Keep doing this. Denying ourselves in the face of always-looming death.
Tiberias hisses out a breath. "Neither can I."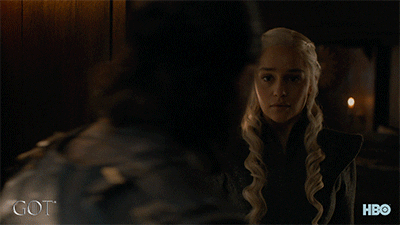 I ate up every single Mare/Cal scene, which ranged from funny, to tantalizing, to frustrating and to heartbreaking. There's really a full gamut of emotions for us Cal/Mare fans.
Victoria has been pretty clear that outside of a novella or two, we are likely done with these characters. While I would love for more books in this world, I understand her need and excitement to move onto a new series.
I know I'll be following.
Related Posts