A Reaper at the Gates
(
An Ember in the Ashes #3
)
by
Sabaa Tahir
Purchase on:
Amazon
, 
iBooks
, 
Book Depository
Add to:
Goodreads
Synopsis:

Beyond the Empire and within it, the threat of war looms ever larger.

The Blood Shrike, Helene Aquilla, is assailed on all sides. Emperor Marcus, haunted by his past, grows increasingly unstable, while the Commandant capitalizes on his madness to bolster her own power. As Helene searches for a way to hold back the approaching darkness, her sister's life and the lives of all those in the Empire hang in the balance.

Far to the east, Laia of Serra knows the fate of the world lies not in the machinations of the Martial court, but in stopping the Nightbringer. But while hunting for a way to bring him down, Laia faces unexpected threats from those she hoped would aid her, and is drawn into a battle she never thought she'd have to fight.

And in the land between the living and the dead, Elias Veturius has given up his freedom to serve as Soul Catcher. But in doing so, he has vowed himself to an ancient power that will stop at nothing to ensure Elias's devotion--even at the cost of his humanity.
Skies save me from the men in my life and all the things they think they know.
Hi, I'm Cassie and I'm new to this series. Like, three weeks ago, I still had the first book sitting fairly low on my TBR list. It seemed interesting enough, but not enough for me to move it up and finally get around to reading it. Well, not until my friend shoved the first two books into my hands and said READ THEM NOW.
I am SO GLAD she made me, because I love them. I totally get why everyone loves this series. It's so good. It's dark, like really dark, but so good nonetheless.
As much as I love the world and the stakes at hand, what's kept me into this story so much are these characters, specifically Laia, Elias and Helene. There's some great side characters as well, but I truly love these main three characters.
Love, I sigh. Love is joy coupled with misery, elation bound to despair. It is a fire that beckons me gently and then burns when I get too close. I hate love. I yearn for it. And it drives me mad.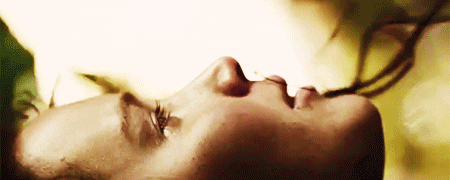 After the events of A Torch Against the Night, none of our main characters are in a good place. And honestly, they aren't much better after the Reaper. Laia, after getting her brother back, is looking to stop the Nightbringer, helping with the resistance and dealing with the fallout of Elias being, well, dead and the new Soul Catcher.
"I will not let you torment her to death, even if stopping you tears my own body to shreds. All the world can burn, but I will not simply leave her to suffer."
"All things have a price, Elias Veturius. The price of saving her will haunt you for all your days. Will you pay it?"
I ship this couple so much. I'm very much worried what Sabaa is going to do them, but based on the Nightbringer's flashbacks, I'm cautiously optimistic how their story could end. But seriously, the chemistry between these two characters, even in the middle of everything going on, is to die for. Ugh. My heart breaks for them, especially in that last scene, but I'm really hoping this is the dark before the light.
"You are cruel, Elias," she whispers against my mouth. "To give a girl all she desires only to tear it away."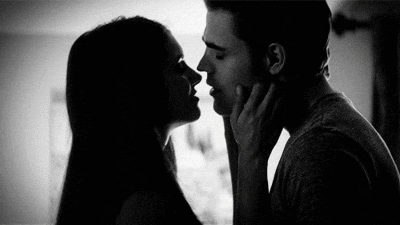 And as much as I love Elias and Laia, I actually found Elias's chapters to be the weakest. Mostly because of the limitations on his ability to move around in the real world, but also how little he comes to know. I felt he often slowed down the pace, as so much else was happening with the rest of the characters.
Especially Helene. Our dear Helene. Who continues to suffer so tragically. I feel so badly for her and yet she continues to remain strong and keep some sense of morality. She loves her family and would do anything for them. And she does care for those she's working closely with, especially Harper. Ugh. Not quite the level of Elias and Laia, but I still love them together nonetheless. Even with *that scene* near the end, where I wanted to slap some sense into her, I hope Helene can find some happiness by the end of this series. And I can't wait until Elias and Harper finally meet!
I witness myself through his eyes: angry and cold and weak and strong and brave and warm. Not the Blood Shrike. Helene.
Swoon.
But last but not least: The Nightbringer. I'm on the fence about him. I've seen a lot of people say they really came to feel for him, etc. I get it. He does have a more tragic backstory. But it doesn't mean that what he's doing is OK either. I certainly hope there's some kind of compromise to what our characters are fighting for and what the Nightbringer wants, because if not, it seems like it just ends with even more death (if that's even possible?).
I know love better than any other creature alive. Certainly better than any other creature alive. Certainly better than a girl who gives her heart to whoever happens by.
All in all, I'd give this a 4.5/5. It was great being able to pick it up just after finishing the second book, but now I'm dying for the fourth, which is easily 1-2 years away. These books certainly aren't for the faint of heart, as so many bloody and tragic moments. I thought the pacing was a little off on this one, and I think it may have had to do with Elias's storyline. It was a bit jarring compared to Helene and Laia's.
I'm really hoping there are some happier days ahead for our protagonists in the next book, after everything they've been through in these first three. I think Sabaa has laid some groundwork for that to happen, but as we've seen, anything can happen to just about anyone.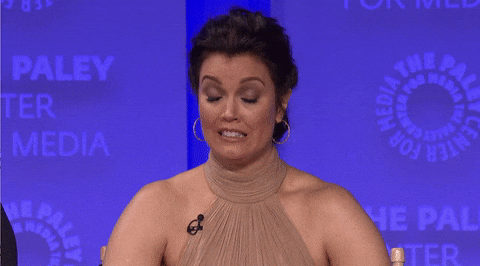 "In truth, you shall find freedom. Let me free you, Laia of Serra."
"I don't need your truth."
Related Posts