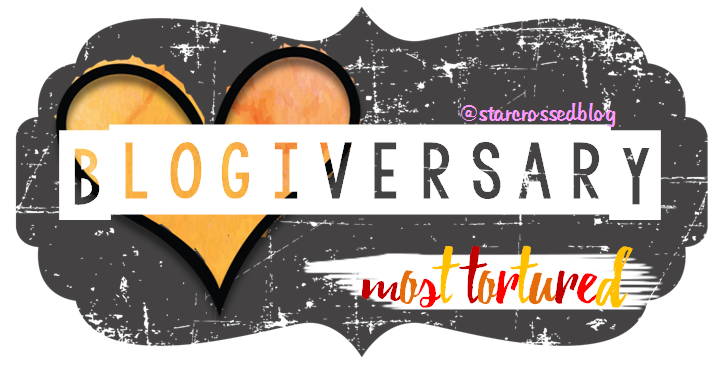 Today is the last day of our Blogiversary celebration!  We hope that you have loved going through our lists of book boyfriends and favorite heroines!  If you missed one, they are our Fiercest BBFs and Kindest BBFs, Favorite Heroines and Darkest BBFs.  So for today, we are going to talk about Our Most Tortured BBFs.  These men completely enrapture our hearts, we ache for them as the story progresses and we can't stop thinking about them long after we have closed the book.  We hope you'll want to meet all of our favorites too!  And we're wishing you lots of luck on our giveaway…..they're 7 books that we loved!  Enjoy!  And thank you for celebrating with us!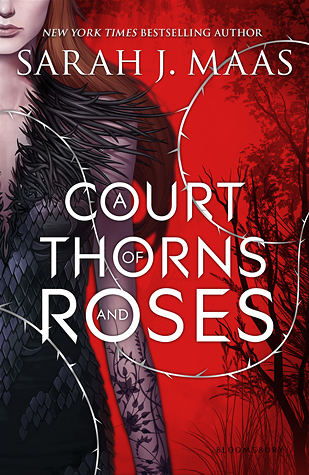 Rhysand from A Court of Thorns and Roses (A Court of Thorns and Roses #1) by Sarah J. Maas
* Amazon * Goodreads *
Rhys suffers so much for the people of his court during the entire series.  For 49 years he was used and abused Under the Mountain before Feyre came and even after finding his mate, he doesn't think he's worth that kind of love. YOU WILL ALWAYS BE WORTH IT, RHYS.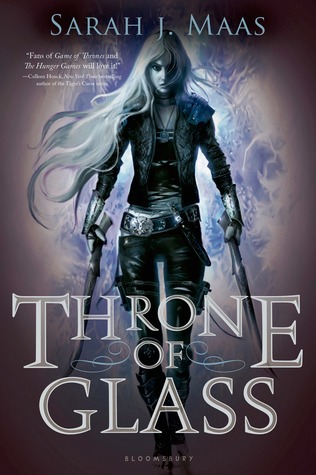 Chaol from Throne of Glass (Throne of Glass #1) by Sarah J. Maas
* Amazon * Goodreads *
Chaol's character goes through one of the biggest and best transformations throughout the course of the Throne of Glass series.  He starts off as a very unforgiving person with a lot of deep prejudices and after a few major and heartbreaking events, does a complete 180. His own personal journey from self loathing to acceptance in Tower of Dawn is incredible.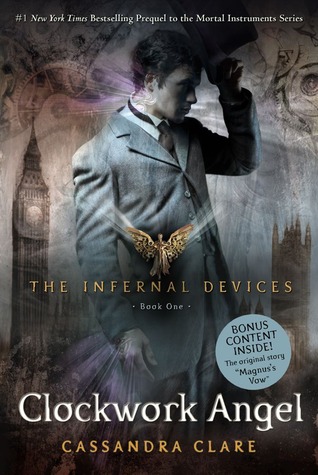 Will Herondale from Clockwork Angel (The Infernal Devices #1) by Cassandra Clare
* Amazon * Goodreads *
I'm pretty sure Will is my oldest and most beloved of all the tortured BBFs I have come to know and love.  The fact that he was just going to let Tessa (his one true love) be with Jem because of his love for his parabatai is a knife to the freaking heart.
"I am catastrophically in love with you."
---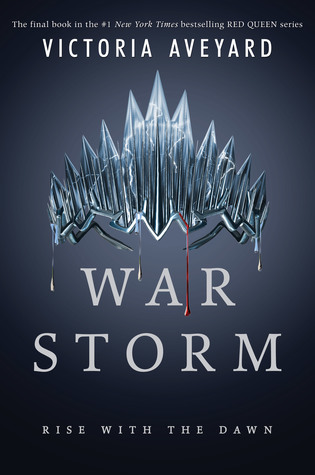 Cal from War Storm (Red Queen #4) by Victoria Aveyard
* Review  * Amazon * Goodreads *
While Cal is certainly tortured throughout the entire Red Queen series, I feel he is at his most tortured during War Storm. He and Mare are in a difficult spot, he is still conflicted about his brother no matter how many awful things Maven does, there's a major war going and he needs to reconcile his feelings about continuing the way things have always been done versus charting a new way for the people of his country. And I'm pretty sure I'm leaving a few additional conflicts out of that list, but you get the gist.
---

Arcus from Frostblood (Frostblood Saga #1) by Elly Blake
* Review  * Amazon * Goodreads *
Arcus is the guy who is looking out for those who were there for him when he needed them most. When he had no one else. And he and Ruby may have animosity at first, but what grows from their banter is a loyalty and attraction (haha and forbidden) that makes my heart beat so fast I can barely breathe-he does everything in his power to protect her and save her….and I just adore him so much.
I brought you here to prepare you for a huge task," he said, dipping the cloth in the water and touching it to my cheek again. "An enormous weight rests on your shoulders."
I sighed, irritated at the reminder of what made me truly important. I wanted to mean more to Arcus than a way to melt the throne. 
"And now I wonder if I can let you go," he added quietly.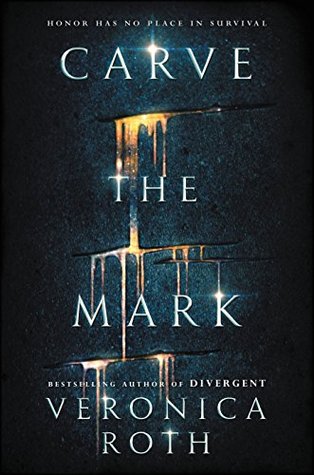 Akos from Carve the Mark (Carve the Mark #1) by Veronica Roth
* Review  * Amazon * Goodreads *
Wow, did I love this guy. Used as a pawn to heal and keep pain from Cyra, he is anything but happy. But as their forbidden love grows and the preconceived notions against one another fade, the relationship blooms into something so fierce, you can't breathe when they are pitted against one another. Just amazing. And let's not forget his kindness that he refuses to let go of..but when he has to for survival, it rips his soul to shreds.
Once I reached the door, I paused with my hand near the sensor, listening.
At first, all I heard were heavy breaths that turned into sobs. Then Akos screamed, and there was a loud crash, followed by another one. He screamed again, and I pressed my ear to the door to listen, my lower lip trapped between my teeth. I bit down so hard I tasted blood when Akos's screams turned to sobs.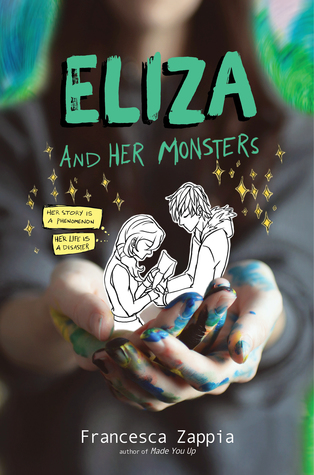 Wallace from Eliza and Her Monsters by Francesca Zappia
* Review  * Amazon * Goodreads *
To be fair, Wallace should have been under kindest…but rules are rules and I need him on my list, even if he's not wholly tortured. He was sweet and funny and endearing and kind…but he didn't talk out loud. At least, not all the time. And mostly to Eliza and only his closest friends. And, in the end, at THAT scene where things are, ahem, made right, I saw a tortured soul who really doesn't know what he's doing at all-and I loved him even more, even after everything.
(Wallace) rainmaker: Weird, I didn't know you had such a thing for timid guys.
(Eliza) MirkerLurker: Really does it for me when a guy is paralyzed with fear on a regular basis
.
rainmaker: Aw. Sad.
MirkerLurker: What's sad?
rainmaker: That it would never work between us. I'm too courageous.
---
Reece from Black Bird of the Gallows (Black Birds of the Gallows #1) by Meg Kassel
* Review  * Amazon * Goodreads *
Reece may be one of the most tortured souls I've ever read about.  He gutted me.  He broke my heart and then shattered it into the tiniest of pieces.  But he also had the ability to completely captivate my attention and melt my heart.  And did I mention he was full of secrets?  He was such a complex soul and was deliciously addicting!  I loved, loved, loved Reece!
His lips brush against mine in the whisper of a kiss. It's different from any other. It tastes of certainty and sadness and promises that can never be made.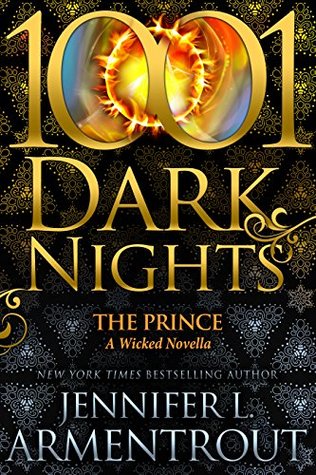 Prince Caden from The Prince (A Wicked Trilogy #3.5) by Jennifer L. Armentrout
* Review  * Amazon * Goodreads *
Prince Caden's past haunted him over the horrors he was put through.  And while he could be cold and distant, he wasn't always that way around Brighton.  He could be seductive, playful and the way he was protective of her was sexy as hell!  Caden was absolutely beautiful inside and out and he easily caught me in his web of seduction.
He drew my head back and then I felt his lips press to my temple. He kissed me there, and I don't know why, but that act squeezed at my chest like my heart was in a juice grinder. It was sweet and intimate and… It was everything.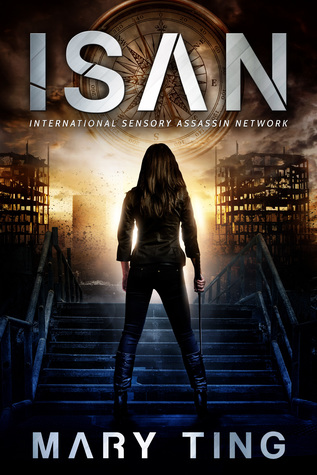 Rhett from ISAN (International Sensory Assassin Network #1) by Mary Ting
* Review  * Amazon * Goodreads *
Rhett was protective and intense, but he continually made me laugh and smile.  And at the same time, my heart hurt so horribly for him.  The love of his life doesn't even remember him.  I even found myself with tears in my eyes during a few of those moments.  But I kept holding out hope that Ava's heart would find her way back to Rhett and that she would love him as much as I did.
"….I'll tell you this, no one in this world loves you as much as I do." – Rhett to Ava
---
Giveaway:

***There will be 5 winners, and prizes will be sent via Amazon Kindle. The first winner drawn will get to chose which book they want first, and so on.  Prizes are ebooks of:
*An Ember in the Ashes by Sabaa Tahir
*Illuminae by Amie Kaufman & Jay Kristoff
*Adorkable by Cookie O'Gorman
*Red Queen by Victoria Aveyard
*Angelfall, World After & End of Days (YES the whole trilogy!) by Susan Ee***
Related Posts