Happy Friday!  Below you will find:
Three giveaways!
What we just finished and loved and all of had at least one 5 Star book that we fell in love with!
What we are planning to read next.
Upcoming releases, in the next week, that we are extremely excited about!
And of course the latest sales and freebies, which we have either read or have on our to-read lists.
♥ Enjoy!
Giveaways

Enter to win one ebook copy of either Broken Skies (Broken Skies #1) OR Fractured Suns (Broken Skies #2) by Theresa Kay – winner's choice → Click Here
✩✮✩✮✩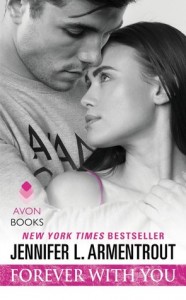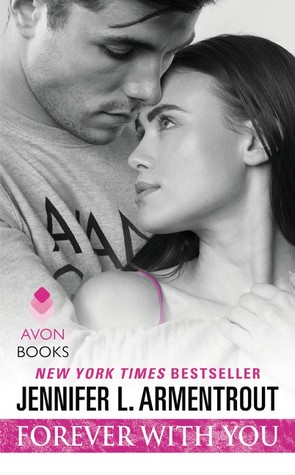 Enter to win a $25 Amazon or Barnes and Noble Gift Card (winner's choice!) and a Wait For You by Jennifer L. Armentrout copy for 1 winner →
Click Here
✩✮✩✮✩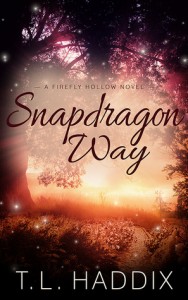 Enter to win a Paperback Copy of Snapdragon Way by T.L. Haddix → Click Here
Just Finished and Loved
Nevermore (Nevermore #1) by Kelly Creagh
 – 5 Stars! Kelly Creagh really knows how to take some Victorian horror lit and a few good old high school kids and turn that into an absolute page-turner.  I definitely recommend you give this book a try. Especially around Halloween would be the perfect time to dive into the world of Varen and Isobel.  A page-turning psychological mystery that is equal parts horror, humor, and romance, Nevermore is the story of Varen—a Poe fan and Goth—and Isobel—a cheerleader and unlikely heroine. When an English Lit. project pairs the two, Isobel finds herself swept into Varen's world, one that he has created in his notebook and in his mind, one where the terrifying stories of Edgar Allan Poe come to life. Isobel slowly learns that dreams and words can be much more powerful than she'd ever imagined. As labels of "Goth" and "cheerleader" fade away, Isobel and Varen slip into a consuming romance, braced against the ever-clearer horror that the most chilling realities are those within our own minds. When Isobel has a single chance to rescue Varen from the shadows of his nightmares, will she be able to save him—and herself? Laura's Review
✩✮✩✮✩
Forever with You (Wait for You #5) by J. Lynn, Jennifer L. Armentrout
 – 5 Stars! You want to know the best part? When I reached that final page, I was left feeling giddy and smiley despite the fact that I cried, a lot. I'm still on a book high and Forever With You has officially become my favorite book in the Wait For You series!  Some things you just believe in, even if you've never experienced them. For Stephanie, that list includes love. It's out there. Somewhere. Eventually. Meanwhile she's got her job at the mixed martial arts training center and hot flings with gorgeous, temporary guys like Nick. Then a secret brings them closer, opening Steph's eyes to a future she never knew she wanted—until tragedy rips it away.  Nick's self-assured surface shields a past no one needs to know about. His mind-blowing connection with Steph changes all that. As fast as he's knocking down the walls that have kept him commitment-free, she's building them up again, determined to keep the hurt—and Nick—out. But he can't walk away. Not when she's the only one who's ever made him wish for forever . . . Jen's Review
✩✮✩✮✩
Emmy & Oliver by Robin Benway
  – 5 Stars! Absolutely too cute for words. Deep, heartfelt, unforgettable.  Emmy and Oliver were going to be best friends forever, or maybe even more, before their futures were ripped apart. In Emmy's soul, despite the space and time between them, their connection has never been severed. But is their story still written in the stars? Or are their hearts like the pieces of two different puzzles—impossible to fit together?  Emmy just wants to be in charge of her own life. . . . She wants to stay out late, surf her favorite beach—go anywhere without her parents' relentless worrying. But Emmy's parents can't seem to let her grow up—not since the day Oliver disappeared.  Oliver needs a moment to figure out his heart. . . . He'd thought, all these years, that his dad was the good guy. He never knew that it was his father who had kidnapped him and kept him on the run. Discovering it, and finding himself returned to his old hometown, all at once, has his heart racing, and his thoughts swirling.  Chelsea's Review
✩✮✩✮✩
What We Saw by Aaron Hartzler
– 5 Stars!  Incoherent sentences hardly articulated through my sobs : that's all I can give you and I'm so, so sorry for that. Actually, scratch that : I'm not even able to write down my thoughts – I can't, because every word I can think of seems so overused and drained of sense that I feel sick in even considering writing such platitudes.  Kate Weston can piece together most of the bash at John Doone's house: shots with Stacey Stallard, Ben Cody taking her keys and getting her home early—the feeling that maybe he's becoming more than just the guy she's known since they were kids.  But when a picture of Stacey passed out over Deacon Mills's shoulder appears online the next morning, Kate suspects she doesn't have all the details. When Stacey levels charges against four of Kate's classmates, the whole town erupts into controversy. Facts that can't be ignored begin to surface, and every answer Kate finds leads back to the same question: Where was Ben when a terrible crime was committed?  This story—inspired by real events—from debut novelist Aaron Hartzler takes an unflinching look at silence as a form of complicity. It's a book about the high stakes of speaking up, and the razor thin line between guilt and innocence that so often gets blurred, one hundred and forty characters at a time. Anna's Review
✩✮✩✮✩
Dairy Queen (Dairy Queen #1) by Catherine Gilbert Murdock
 – 5 Stars! This book, while funny and outwardly mocking in and of itself, was also surprisingly deep, full of values that aren't always put first in a teenager's life. D.J.'s voice is one that, while a little different at first, is one that I think many young girls could relate to. Hell, I could relate to it.  When you don't talk, there's a lot of stuff that ends up not getting said.  Harsh words indeed, from Brian Nelson of all people. But, D. J. can't help admitting, maybe he's right.  When you don't talk, there's a lot of stuff that ends up not getting said.  Stuff like why her best friend, Amber, isn't so friendly anymore. Or why her little brother, Curtis, never opens his mouth. Why her mom has two jobs and a big secret. Why her college-football-star brothers won't even call home. Why her dad would go ballistic if she tried out for the high school football team herself. And why Brian is so, so out of her league.  When you don't talk, there's a lot of stuff that ends up not getting said.  Welcome to the summer that fifteen-year-old D. J. Schwenk of Red Bend, Wisconsin, learns to talk, and ends up having an awful lot of stuff to say.  Chelsea's Review
Our Other Reviews:
4 Stars:
When a Scot Ties the Knot (Castels Ever After #3) by Tessa Dare → Anna's Review
Snapdragon Way (Firefly Hollow #8) by T.L. Haddix → Anna's Review
2 Stars:
The Monstrumologist (The Monstrumologist #1) by Rick Yancey → Anna's Review
✩✮✩✮✩✮✩✮✩✮
Reading Next
The Carnelian Legacy (Carnelian #1) by Cheryl Koevoet
– Eighteen-year-old Marisa MacCallum always believed that the man of her dreams was out there somewhere. The problem is–he's in another dimension.  After the death of her father, Marisa only wants to find comfort on her daily ride through the woods of Gold Hill. But when a mysterious lightning storm suddenly strikes, she is hurled into the alternate dimension of Carnelia where she is discovered by an arrogant yet attractive nobleman, Darian Fiore.  Stranded in an ancient world teeming with monsters, maniacs and medieval knights, she is forced to join Darian on a dangerous mission to negotiate peace with his cousin and archenemy, Savino da Rocha. Along the way, she starts to see Darian's softer side and unwillingly falls in love. But once she discovers that he is locked into an arranged marriage, her heart shatters.  When Savino falls for her charms and demands her hand in exchange for peace, Marisa is faced with an impossible choice: marry the enemy of the man she loves or betray them both and become the catalyst for a bloody war.
✩✮✩✮✩
Knights of the Hill Country by Tim Tharp
– Welcome to Kennisaw—where Friday night high school football ranks right up there with God and country. This year, the Kennisaw Knights are going for their fifth straight undefeated season, and if they succeed, they'll be legends.  But the Knights' legacy is a heavyweight to carry for Hampton, linebacker and star of the team. On the field, he's so in control you'd think he was able to stop time. But his life off the field is a different story. His mom has a new boyfriend every week. He's drawn to a smart, quirky girl at school who seems totally wrong for a star athlete, and his best friend and teammate is growing uncomfortably competitive.  This thought-provoking novel is the story of a boy whose choices will decide the kind of man he becomes.
✩✮✩✮✩✮✩✮✩✮
Upcoming Releases
Irresistibly Yours (Oxford, #1) by Lauren Layne
 (Releases 10/06)– Meet the men of Oxford magazine! In the first captivating spin-off of Lauren Layne's Sex, Love & Stiletto series, a not-so-friendly battle of the sexes turns into a scorching office romance.  Hotshot sports editor Cole Sharpe has been freelancing for Oxford for years, so when he hears about a staff position opening up, he figures he's got the inside track. Then his boss drops a bombshell: Cole has competition. Female competition, in the form of a fresh-faced tomboy who can hang with the dudes—and write circles around them, too. Cole usually likes his women flirty and curvy, but he takes a special interest in his skinny, sassy rival, if only to keep an eye on her. And soon, he can't take his eyes off her.  Penelope Pope knows all too well that she comes off as just one of the guys. Since she's learned that wanting more usually leads to disappointment, Penelope's resigned to sitting on the sidelines when it comes to love. So why does Cole make her want to get back in the game? The man is as arrogant as he is handsome. He probably sees her as nothing more than a barrier to his dream job. But when an unexpected kiss turns into a night of irresistible passion, Penelope has to figure out whether they're just fooling around—or starting something real.
✩✮✩✮✩
The Rest of Us Just Live Here by Patrick Ness
(Releases 10/06)– What if you aren't the Chosen One? The one who's supposed to fight the zombies, or the soul-eating ghosts, or whatever the heck this new thing is, with the blue lights and the death?  What if you're like Mikey? Who just wants to graduate and go to prom and maybe finally work up the courage to ask Henna out before someone goes and blows up the high school. Again.  Because sometimes there are problems bigger than this week's end of the world, and sometimes you just have to find the extraordinary in your ordinary life.  Even if your best friend is worshipped by mountain lions.
✩✮✩✮✩
Spinning Starlight by R.C. Lewis
(Releases 10/06)– Sixteen-year-old heiress and paparazzi darling Liddi Jantzen hates the spotlight. But as the only daughter in the most powerful tech family in the galaxy, it's hard to escape it. So when a group of men shows up at her house uninvited, she assumes it's just the usual media-grubs. That is, until shots are fired. Liddi escapes, only to be pulled into an interplanetary conspiracy more complex than she ever could have imagined. Her older brothers have been caught as well, trapped in the conduits between the planets. And when their captor implants a device in Liddi's vocal cords to monitor her speech, their lives are in her hands: One word, and her brothers are dead. Desperate to save her family from a desolate future, Liddi travels to another world, where she meets the one person who might have the skills to help her bring her eight brothers home—a handsome dignitary named Tiav. But without her voice, Liddi must use every bit of her strength and wit to convince Tiav that her mission is true. With the tenuous balance of the planets deeply intertwined with her brothers' survival, just how much is Liddi willing to sacrifice to bring them back? Haunting and mesmerizing, this retelling of Hans Christian Andersen's The Wild Swans fuses all the heart of the classic tale with a stunning, imaginative world in which a star-crossed family fights for its very survival.
✩✮✩✮✩
Through the Dark (The Darkest Minds #1.5, 2.5, 3.5) by Alexandra Bracken
(Releases 10/06)– IN TIME Gabe's life has been devastated in the wake of the economic crash. The only option left for someone like him to escape his tragic past is to leave his small town behind and to attempt to become a skiptracer. This already almost-impossible task is made all the more difficult by his first "score,"a young girl who won't speak, but who changes his life in ways he could never imagine. SPARKS RISE Sam didn't think things could get worse at Thurmand rehabilitation camp. Then the Reds arrive. Everyone assumed the kids with firepower had been killed years ago. Instead they were taken away, brainwashed, and returned as terrifyingly effective guards. To her horror, Sam recognizes one of them: Lucas, the one spark of light in Sam's dark childhood. Lucas has a deadly secret–he beat the brutal training that turned his fellow Reds into mindless drones. When Sam defends herself against an attack by a vile PSF guard and faces a harrowing punishment, Lucas must risk everything to save her. BEYOND THE NIGHT The government-run "rehabilitation camps" have been shut down, but kids with Psi powers are anything but free. Sam would rather be on her own than put in the care of a foster family and given the "cure"–a dangerous procedure that unclaimed kids across the country are being forced to undergo. But there's more at stake than just her own safety. Sam once made someone a promise, and the time has come to fulfill it. Now that she's out of her camp, Mia only has one thought in her head: finding Lucas, her beloved older brother.
✩✮✩✮✩
Carry On by Rainbow Rowell
(Releases 10/06)– Simon Snow is the worst Chosen One who's ever been chosen.  That's what his roommate, Baz, says. And Baz might be evil and a vampire and a complete git, but he's probably right.  Half the time, Simon can't even make his wand work, and the other half, he starts something on fire. His mentor's avoiding him, his girlfriend broke up with him, and there's a magic-eating monster running around, wearing Simon's face. Baz would be having a field day with all this, if he were here — it's their last year at the Watford School of Magicks, and Simon's infuriating nemesis didn't even bother to show up.
✩✮✩✮✩
Check out our list of upcoming releases that we can't wait for→ Click Here
$0.99

$1.99

$2.99
$3.99
Related Posts