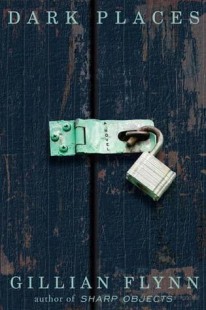 Dark Places
by
Gillian Flynn
Purchase on:
Amazon
, 
Book Depository
Add to:
Goodreads
Synopsis:

FROM THE #1 NEW YORK TIMES BESTSELLING AUTHOR OF GONE GIRL

Libby Day was seven when her mother and two sisters were murdered in "The Satan Sacrifice" of Kinnakee, Kansas." She survived—and famously testified that her fifteen-year-old brother, Ben, was the killer. Twenty-five years later, the Kill Club—a secret secret society obsessed with notorious crimes—locates Libby and pumps her for details. They hope to discover proof that may free Ben. Libby hopes to turn a profit off her tragic history: She'll reconnect with the players from that night and report her findings to the club—for a fee. As Libby's search takes her from shabby Missouri strip clubs to abandoned Oklahoma tourist towns, the unimaginable truth emerges, and Libby finds herself right back where she started—on the run from a killer.
*breathes deeply*
What a ride! Finally a mystery that keeps its appeal intact after the first 50% and does not make me roll my eyes all duh! like in the end. Let's see why, shall we?
► Highly recommended if you can stomach the depression. *whispers* In the end, I even rooted for Libby. Don't ask me why. I just did. Nobody's perfect, okay? I said that the characters made me sick, but oh, the sadness. The despair. The misunderstandings. The loneliness. My heart aches from lack of hope.
Related Posts