Priceless
(
Forbidden Men #8
)
by
Linda Kage
Purchase on:
Amazon
, 
iBooks
Add to:
Goodreads
Synopsis:

Three things in my life were fact.
I needed Sarah to survive.
I needed sex to remain sane.
And I could never mix sex with Sarah.

I just knew—deep in my marrow—that if I did, I'd somehow lose her. All my deepest darkest secrets would crack open, bleed out, and ruin everything between us. I wouldn't unleash the shit inside me on my worst enemy, let alone her. So she stayed strictly in the friend zone.

People probably thought I never went there with her because of her cerebral palsy, but f*ck them. She knew she was the most important person in my world, and I wasn't about to risk hurting our relationship just to make my c*ck happy.

Until the moment she begged me to take her virginity.
Now it's all about to hit the fan, because how the hell do you resist the one person forbidden to you when she says please?

--Brandt Gamble
"This right here-every single piece of you-is very precious cargo to me. If anyone mistreated it, I'd lose my shit. You're not just my best friend, you're my sanity. You're priceless, Sarah."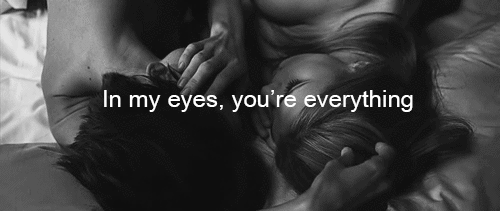 Let's make this short and sweet, shall we?? I discovered the Forbidden Men on a whim last year when I couldn't find anything that suited my mood. I had To Professor, with Love on my iPad from years ago and saw it sitting at the veeeeery bottom of my kindle app ripe for the picking. I thought…fuck it. I don't know what else to read, so why not??? And what I found was something that has stuck with me since November. Yes, they are cheesy as fuck-some more than others (they are rated accordingly, you can tell which I couldn't tolerate as much, cheese wise). Yes, they are less than perfect. Yes, they are cliche, ridiculous, unbelievably crazy…but there is just something so amazingly addicting about them. And what you get in return for tolerating some of that…it's so worth it.
"Oh my god, you're such a pain in the ass." Why, oh why, couldn't he have just dropped it? "If you want to see me that bad, then come over and see me already. Jesus Christ."
"Fine," he said. "Be there in ten."
I snorted. "Why not make it five, you clingy son of a bitch."
"In that case, I'm already outside your window. Open up."
I glanced out my window, only to gasp. "Oh my God."
Strong friendships and laughter. Deep-rooted connections and passionate love. Unforgettable sibling bonds and group gatherings that make you tear up every time they are together. These books make your heart soar and your soul rejoice. They warm you up from the inside out and they make you smile like a loon. They give you butterflies no matter how hard you try and resist-These books own a very large chunk of my very being…and a large part of that goes to the boys. Doesn't it always come back to a boy, in the end?
Except I totally would have, because she wasn't a normal, average woman. She was the most precious thing in my life. I knew it was unnatural how much I relied on her to be there for me when I needed a friend, but I didn't care. Sarah was priceless to me. I couldn't help but be overprotective of her and snarl at any threat that came near her.
From the moment I met the macho, womanizing Noel, my heart was claimed. I mean….Yeah, the cheese was almost unbearable (Didn't rate this one a five, but I decided after a month with it at a three that I thought about it way too much for it to be any less than four) and I remember rolling my eyes a lot…but after I finished I just remember not being able to move on. I couldn't stop thinking about him. And what's worse, he made me curious about a genre I'd long since written off. I mean, he cried and fell hard for this woman he cherished, for fuck's sake.
Pain wound so tight through my chest I could barely breathe. The one thing I could never handle was her tears. She rarely cried, so when she finally allowed them to fall, it was that much more devastating to me. Helpless frustration roared through me until I wanted to pound my fist against my truck.
So this curiosity ebbed and grew, making me want to meet more tortured men in this cheesy genre…but no matter how many series, books, stories I tried, none compared. So what did my wonderful Bestie Pea suggest?? READ MASON. YOU WILL NOT REGRET IT. So, begrudgingly, I did. I picked up Price of a Kiss and met this gigolo (bahhaa really?!), Mason.
I.
Was.
A.
Goner.
Mason. Was. EVERYTHING. I still, to this day, can't not think about him. I even used one of his quotes to put on my wall at home. Yeah, he is bae. <<<< I've never said this, but I don't care. I adore him. So, yeah. That's the thing. Mason and Noel really are the only two forbidden men who TRULY hold my heart. They were my first, maybe that's why. I was so excited to read the rest, but after you've had Mason and Noel…there's hardly anything anyone could do to top them. I almost feel bad for the rest lol. And the other epic thing about this author: No fucking around once they have admitted their love for one another. On breaks there are no whoopies or oops or needs for explanations because these boys are loyal AS FUCK. So yeah. Had to throw that in there
"Hey," I murmured. Since she looked as if she were on the verge of tears, I caught her chin and stared her straight in the eye. "If someone can't look past a little shaking and see what kind of amazing person you are, then they're a fucking idiot, and you don't need to befriend someone that stupid, anyway."
A single tear tracked down her cheek. I wiped it away. "You just being yourself is what made you my favorite person, so just keep being you, okay?"
So naturally, here we are on book 8, and guess who the love interests are? THAT'S RIGHT. My two boys' siblings. I. Couldn't. Even. When I saw this plot I literally almost peed my pants I was jumping up and down so much from excitement. And that's the thing: I hate cheese and I hate fake drama…but this series has made me a shameless fangirl…and I'm not the least bit sorry.
Resting my cheek against her hair, I closed my eyes and tightened my grip on her, holding her closer. I hated it when she cried. When she hurt, I hurt. Feeling her tremors of sorrow ripped me to shreds.
If you can remember, Sarah is Mason's sister, the one he would do anything to protect. He is her hero, and now we get to see protective Mason when little sis is all grown up. It's not as hard for Noel, seeing as he only has little brothers left and it's more natural to accept a brother dating than a younger sister (COUGH when Caroline fell for Ten COUGH). So we've been through the ringer with all these boys…but this might be my next favorite after Mason, Noel, and Ten's stories. After all….Mason or Noel were in every chapter along with the very sexy Brandt ;). I mean, what is there to lose?
Sarah messaged Brandt by FB on a whim and they became fast friends. No one can talk about Sarah and he would do anything for her. They are immediate best friends….but they both are secretly in love with the other. They would drop anyone and anything to help each other out, and everyone around them knows they will end up together. Of course, like most books, Sarah and Brandt don't see that for themselves. Brandt is tainted (ummm more on this later…..) and Sarah is precious to him-the most important thing to him in life, so he won't risk his relationship with her for a single thing. Sarah doesn't give up so easily, though.
"If you're like disfigured-you know, down there-it wouldn't bother me. I mean, heck, I probably wouldn't even know the difference since I've never seen one before."
I laughed, pretty sure that was her intent the entire time, to lighten the mood. "Shut up, smart-ass. I'm not disfigured."
"Oh." I swear, she actually sounded disappointed about that. "Well…whatever. I'm just saying, it wouldn't have mattered."
I absolutely adored this story and everything about it. I may have become a bit detached in certain moments (Which had nothing to do with book because I loved it) because I had a really bad weekend, emotionally wise. This, perhaps, was a bit denser story than I should have been reading, but I wanted my forbidden men, GD, and I got them. No regrets. At all. Though…that beginning. What. The. FUCK. I adore Linda Kage (her books have gotten me through a lot of shit, she deserves praise for that) but damn was that a weirder intro than usual. I just….*shivers* Eew.
He only sniffed and glanced away. "Hey, if the guy can't take a little heat, he should stay out of the kitchen."
With a growl, I jabbed my finger in his direction. "Except this is the only time anyone's ever wandered anywhere near my kitchen. Don't fuck it up for me, please."
His eyes flared. "Did you just compare a kitchen to your…" When his gaze wandered down to my lap, his expression filled with dismay as if I'd just traumatized him for life.
I may not have talked about the two main people very much, but I wanted to get across how wonderful this series is as a whole. It's not so much about each new character's story, but about the group as a whole and where they are now. I know, I know, each person deserves their own spotlight, but I just feel it's even stronger with EVERYONE involved…and that's why I continue to love every installment, cheesy as they are. If it wasn't for the main guys, these problems, friends, characters, stories wouldn't exist…so it's necessary to recognize that while I ADORED BRANDT-he was so protective, loyal, fierce-I adored the whole story more. So…..take with that what you will. My quotes will do the rest of the work.
************
Soooo yeah…..THIS happened. My boys (Noel and Mason) were in this THE WHOLE TIME. I almost feel bad for Brandt and Sarah…almost. Because as much as my heart adored him-and oh f'in boy did it-when my two favorite forbidden men even got MENTIONED I was a heaping pile of goo.
Noel's brother, Brandt, meets Sarah, Mason's sister, through one single moment where Sarah, in an act of courage (based on her personality), sent Brandt a friend request on Facebook-From then on they were BFF's forever.
This book, this story, this network of characters, these men…they have completely stolen my heart. And it's more than that-whenever I'm sad or upset, I simply turn to these guys. They are literally PERFECTION. And the thing is this: These are the only cheesy books that I can stand. It's like…Linda Kage has a way of making these cliche, ridiculous, out-of-this-world dramas bearable and completely tolerable.
It's unlike anything I've ever seen. Yeah, they have issues. No, they aren't perfect….but they are perfect for me. And what else could I possibly ask for? Nothing.
Review to come. I do so love reviewing about my boys.
**************
I WOULD SELL MY NONEXISTENT FIRST BORN CHILD FOR THIS. My two favorite Forbidden Men: Mason and Noel….connected in the same book-in each POV-in some way??? Their siblings IN LOVE????? GIVE ME THIS BOOK NOW!!!! I NEEDS IT.
I NEEDS IT NOW.
Related Posts