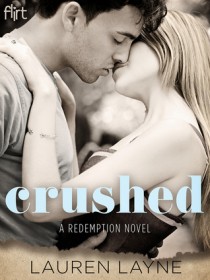 Crushed
(
Redemption #2
)
by
Lauren Layne
Synopsis:

Lauren Layne's latest novel about the healing power of redemption tells the story of a crush gone wickedly wrong, proving that what you want isn't always what you need.

Growing up in New York, Michael St. Claire never expected to spend his twenties wearing cowboy boots. But that was before he learned about his real father, a total stranger with a family in Cedar Grove, Texas. Once in the Lone Star State, Michael meets Kristin Bellamy, who is exquisitely refined and everything Michael always thought he wanted in a woman. The only problem is that Kristin is dating Michael's new half-brother, Devon.

Kristin's mouthy, curvy sister Chloe has always been in love with Devon Patterson. So when Michael offers to help Chloe break up Devon and Kristin, Chloe agrees to a deal that seems too good to be true. Before long, Chloe finally gets her man, only to make a startling discovery: She no longer wants the guy she had to fight for—she wants the one who stood by her side.

After all he and Chloe have been through, Michael swears he's damaged goods. Can Chloe convince him that love is worth the risk?
Review:
Crushed warmed me from my head to my toes.  It was hilarious, endearing, and heartbreaking all at the same time.  Just when my eyes dried from laughing, they would be tearing up again for the struggles Michael and Chloe went through.  They both wanted to find what they were desperately searching for, to be loved, yet it was always out of reach time and time again.  But while they are searching, be prepared to have a huge smile on your face.  This unlikely friendship brings out the best and worst in each other, it's definitely not something you want to miss!
Ignorance truly is bliss.
And when ignorance is over?
All hell breaks loose. – Michael
Michael is struggling with learning the truth.  After suffering rejection from Olivia, whom he had secretly been in love with forever, he overheard that the man who raised him isn't even his father.  To escape everything and find his real father, he journeys down to Texas.  There he discovers that two sisters are intertwined in his half brother Devon's life.  While the gorgeous, thin Kristen is dating Devon, he notices that Chloe, the younger curvy, out of shape one, is in love with him too.  Upon noticing that little jewel of information, he agrees to help train Chloe at the gym and eventually help her try and break up Devon and Kristen.  Little does she know the reasoning behind any of it.  But while getting closer to Michael, will she still want Devon or will she fall for Michael instead?
It annoys me that I'm not immune to his calculated man-whore routine.
But what bugs me even more is that he knows. He knows what I've never told anyone.
That I don't feel in control of my own life. – Chloe
Chloe is infectious.  She is quirky, cheerful and insightful while sometimes clueless.  She was easy to relate to and it's impossible not to laugh at so many of the things she does and says.  The things that come out of her mouth?  Oh my, you are in for a treat.  But my favorite thing about her?  How she could annoy and get under Michael's skin.  She is definitely talented in that department!  But she is an amazing friend to him.  Even when he doesn't want one.
I have the strangest feeling that Chloe Bellamy knows that when I say it's hard, I'm not talking about the squats.
I'm talking about life.
My life. – Michael
Michael is jaded and for good reason.  So lucky us, we get a sexy, bad boy who is in desperate need of being fixed and has a dark sense of humor.  Where do I sign up?  But his facade would splinter from time to time because of Chloe.  No matter how hard he tried too maintain it, her presence and words would allow a smile to escape at times.  That smile would never stay on for long, and it hurt to see how little he valued himself.  How much he hurt.  How he didn't believe that he didn't deserve be hurting.
I comply, and then mutter a string of curses because Chloe Bellamy has just reached out in the middle of a busy gym and patted my ass.
"Very nice," she says, sounding surprised.
"Chloe!"
She shrugs. "You just got so upset when I was ogling that other guy instead of you, so I wanted to make you feel good."
Chloe and Michael together ensured for constant entertainment.  And the icing on the cake is getting to be in both of their heads.  I love being able to understand and get where they are both coming from!  Oh wow, I just wanted to walk into those pages and be Chloe's friend while also staring dreamily at Michael.  After two books, I think it's safe to say that I have found an author whose writing I truly love!
*ARC kindly provided by Random House Publishing via Netgalley in exchange for an honest review*
Buy Links:  Amazon | B & N | iTunes | Kobo
Add To: Goodreads
Follow The Tour → Click Here
Reading Order & Links:
Amazon (click on covers) & iBooks (click on titles)
***Each book can be read as a standalone, but best enjoyed in order.***

Author Info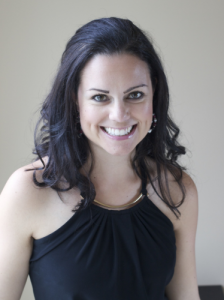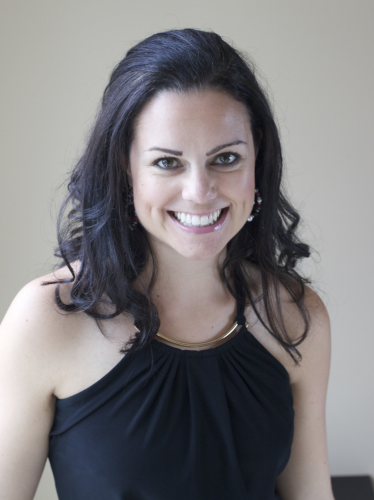 Lauren Layne is a snarky cynic with a serious weakness for happily ever afters.
Marrying her high school sweetheart was a good start. *cue Disney soundtrack.* But Lauren wanted all romance, all the time.
Now she writes fictional happy endings, and considers her job done well if you swoon while reading her books. Don't worry. You will.
Once upon a time she lived in a Manhattan high-rise, but now she's on the laid-back train in the Seattle area. If you ever find yourself in Issaquah, she'll probably buy you a drink. Maybe.
Author Links: Website | Facebook | Twitter | Goodreads
 Giveaway:
Related Posts
I'm so excited to be a part of the blog tour for Lauren Layne's newest book, Crushed, which releases April 14th! It's a definite must read! See below for my review, learn about Lauren Layne and enter an amazing giveaway. Enjoy!