An Enchantment of Ravens
by
Margaret Rogerson
Purchase on:
Amazon
, 
iBooks
, 
Book Depository
Add to:
Goodreads
Synopsis:

A skilled painter must stand up to the ancient power of the faerie courts—even as she falls in love with a faerie prince—in this gorgeous debut novel.

Isobel is a prodigy portrait artist with a dangerous set of clients: the sinister fair folk, immortal creatures who cannot bake bread, weave cloth, or put a pen to paper without crumbling to dust. They crave human Craft with a terrible thirst, and Isobel's paintings are highly prized. But when she receives her first royal patron—Rook, the autumn prince—she makes a terrible mistake. She paints mortal sorrow in his eyes—a weakness that could cost him his life.

Furious and devastated, Rook spirits her away to the autumnlands to stand trial for her crime. Waylaid by the Wild Hunt's ghostly hounds, the tainted influence of the Alder King, and hideous monsters risen from barrow mounds, Isobel and Rook depend on one another for survival. Their alliance blossoms into trust, then love—and that love violates the fair folks' ruthless laws. Now both of their lives are forfeit, unless Isobel can use her skill as an artist to fight the fairy courts. Because secretly, her Craft represents a threat the fair folk have never faced in all the millennia of their unchanging lives: for the first time, her portraits have the power to make them feel.

"…Why do we desire, above all other things, that which has the greatest power to destroy us?"
What to say about An Enchantment of Ravens? Do I say it came out of nowhere and simply blew me away? Do I say that it stole my heart in the blink of an eye, a breath, a moment? Do I say that I've had the same favorite book in mind for 2017 since January and this story came and [almost] blew that one to smithereens? Because there is only one word that truly describes what I feel (and felt while reading) about this book-Perfection.
The whole world and its myriad possibilities shrank down to the tingling caress of his fingertips every time they brushed my scalp: all its beauty, and all its terror. Did other girls feel like this the first time they let a boy touch them?
This book, to me, was absolute perfection. A breath slowly releasing with each page that passed, calming me in a way not many books do anymore. It calmed my soul because, with every new moment, I felt like I was coming home. I don't get to read fantasy often, so when I finally get to read one and it touches me in the way this novel did, it makes my heart sing. I felt at peace, yet that and the release of breath are contradictions-because, even though my soul was calm and my heart was singing it's praises, my head and my whole being were dying with the peril and heart-wrenching, soul crushing forbidden love.
I'd always scoffed at stories in which maidens pine for their absent suitors, boys they've hardly known a week and have no business falling for. Didn't they realize their lives were worth more than the dubious affection of one silly young man? That there were things to do in a world that didn't revolve solely around their heartbreak? Then it happens to you, and you understand you aren't any different from those girls after all.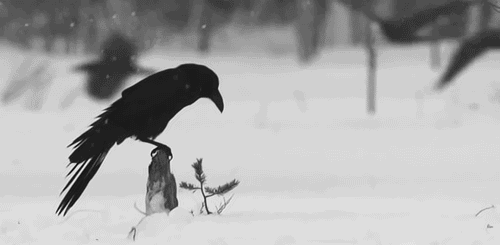 I was a mess, crumbling to pieces on the floor, as these two journeyed (a traveling-ish book, too, oh my! What's happened to me?!) towards a perilous and mysterious end they could never have predicted. Every page dripped with beautiful writing. Every scene that Rook acted as if Isobel were nothing amplified their animosity over a love that could never be. Every step was a heartbeat they began to share as they slowly fell for one another. And every look from the other fae was a jab in the gut, a reminder of how badly things would surely end. Every single one of these moments stole my heart.
This was a look that would make time stop, if it could. Soft and sharp at once, an aching tenderness edged with sorrow, naked proof of a heart already broken. Here I stood in a dragonfly dress, holding his arm, and he knew our time was almost over.
Look, I know I'm being over-dramatic. But this book, guys, this book! It. Was. EVERYTHING. To me. I can't explain it. And I can't deny that I could see why some people would be bored. Scratch that, because it's a bold faced lie-I really see no flaws with this book, and that's so unheard of for me. Can I say that it's not for everyone? Sure. I admit it. I mean, it's fae, for crying out loud. But other than that, we have a true masterpiece here:
-A beautiful, vivid, detailed world
-A strong heroine with a backbone that won't give up her life or her dreams for the love of her life
-An amazing, flawed fae, a self-sacrificing Prince who would do anything to keep Isobel safe, to save her no matter the cost, and risks himself on a regular basis
-Peril
-Imminent danger, though subtle and enough to make your heart stop with its coyness
-Fun banter
-Hate to love (kind of. I can't quite explain what happened here)
-And….it's a standalone. Come OOONNN now. Score.
Was I enamored with what he represented—that wistful fall wind, and the promise of an end to the eternal summer? Did I only want my life to change, or did I want to change it with him?
***
How much was I willing to risk for it? The old me, the one who'd hidden Rook's sketches in the back of her closet, would never have asked that question. But that was the problem with the old me, I was coming to realize. She'd accepted that behaving correctly meant not being happy, because that was the way the world worked. She hadn't asked enough—of life, or of herself.
I hate to say it, but this book may have swooped in out of nowhere and became my favorite of the year. Yikes. Poor dirty, sexy Punk 57. RIP. A new sheriff came to town, and it contains no smut whatsoever…but made my heart palpitate in an unyielding beat that I simply can't contain. I miss this book on a daily basis, wishing I had more Rook and Isobel to read about.
"I just recalled the spring court holds a ball this time of year. If we haven't missed it, we might be able to attend."
"Yes, that seems like the perfect thing to do while fleeing for our lives," I said.
"Then we shall go," he concluded, pleased.
I snorted, completely unsurprised. "Fair folk are impossible."
"That's irregular, coming from a human who can't even eat a raw hare."
***
"You had better not have done that to anyone," I warned him.
"I haven't!" he said, with feeling. He proceeded to ruin the effect by continuing, "It's always seemed tiresome. All they do afterward is leak a great deal, and then come back to the forest to shout at you."
I shook my head. God, what a menace.
I won't say much more or waste any more time, but I will say that Rook was…he was just perfection. He was a pouty, cocky, privileged little shit, but he had a heart of gold. He was different from his kind, showing emotions that long since died with the fae, making him a problem. Making him a threat. Making him someone who the fae want to dethrone and catch in any little mistake so they can take everything away from him. I'll admit I'm a sucker for a man/boy who cries, who makes desperate sounds, etc., and he had this in spades. For someone who is virtually indestructible, he was a vulnerable prince-both in personality and in physicality. But even so….he did everything in his power to keep his love safe. But we all know how forbidden romances go, don't we?
He hesitated. But then the horn sounded again, and he only added, "One raven for uncertain peril. Six for danger sure to arrive. A dozen for death, if not avoided. The enchantment is sealed."
***
"And I'm not certain you're in any state to protect me," I went on, sensing a lost cause. "Just now you were almost assassinated by a teapot."
"Isobel." Rook looked at me gravely. "Isobel, listen. The teapot is of no consequence. I can defeat anyone, at any time."
"Oh, is that so? That's the truth?"
"Yes," he replied.
All in all this book was absolute perfection. Yes, I said that at the beginning, but I'd like to round out the review by saying so. I guess I did just think of one flaw-it was near the end, and I'll admit I'm super hard on endings-they almost are never what I'd like them to be. Not dramatic enough, not believable enough, not what I envisioned, etc. This wasn't huge, but it did bother me…the villain. I do think that was…hmmm…less than I expected. But that's all. Literally. Everything else I loved, and I don't say that lightly. I hope I've convinced at least one person to read this. And, if that one person is you, I've done my job thoroughly, as far as I'm concerned. Oh, and if said person is you, and you read this scrum-diddly-umptious book….message meeeeeee :P. I have, like, gotten to talk to NO ONE about this!!! Boo.
Our worlds are small, our lives are short, and we can only bleed a little before we fall.
Related Posts