The Kiss Thief
by
L.J. Shen
Purchase on:
Amazon
Add to:
Goodreads
Synopsis:

They say your first kiss should be earned.

Mine was stolen by a devil in a masquerade mask under the black Chicago sky.

They say the vows you take on your wedding day are sacred.

Mine were broken before we left church.

They say your heart only beats for one man.

Mine split and bled for two rivals who fought for it until the bitter end.

I was promised to Angelo Bandini, the heir to one of the most powerful families in the Chicago Outfit.

Then taken by Senator Wolfe Keaton, who held my father's sins over his head to force me into marriage.

They say that all great love stories have a happy ending.

I, Francesca Rossi, found myself erasing and rewriting mine until the very last chapter.

One kiss.
Two men.
Three lives.
Entwined together.

And somewhere between these two men, I had to find my forever.
He turned around to face me. "No love is fully requited. No love is equal. No love is fair. There is always one side that loves more. And you better not be that side—because it suffers."
The suspension of disbelief I have for how much I loved this book is unparalleled, seeing as I literally hate-and avoid them at all costs-mafia books and romances.


Seriously-look at my TBR shelf and my read shelf. You will see nary a mafia book with a favorable rating on my shelves, no matter the content. But yet, I am lying because I loved this book I want to marry this book I am going to order this book for my shelf and-
A story of a Nemesis and a Villain with no chance at a happy ending.
Where the prince doesn't save the princess.
He tortures her.
I am broken, you see, because here is a cheesy mafia book that I just plain DEVOURED and had hardly a complaint about. Yeah, come on, I don't buy some of it (the parents *eyeroll* Angelo pining as he does *eyeroll* Don't buy it), but a lot of it?? I cashed in and bought a load. I'm eating crow, if you can't see the feathers sticking out of my teeth. But that's the thing about making best friends on here that you trust with your bookish heart-they know you in and out and know the book boyfriends that will inevitably send you to your knees, make you lose sleep, and altogether consume your mind and soul. Well done, Britt. I love you dearly.

And the beauty doesn't sleep. She's stuck. In a nightmare.
This was extremely well-written, convincing, and altogether enough to teach me to shut my mouth, because miracles do happen and, apparently, pigs do fly.


But I truly think the thing that sets this book apart from the rest is the ability to create a story surrounding the mafia…without needing the mafia? See, the most association we get is that our MC is the daughter of a crime lord (or whatever you call them) and she grew up in that world-but, other than that, it's talked about, there is danger on all sides from it, but we don't have to deal with all the gangster talk and cheesy dialogue. I mean…a little. But it's scarce, my friends.
"I take it back. You do have a bit of a spine. Granted, I could snap it like a wishbone." He smiled proudly. "Nonetheless, it's there."
"Why, thank you for the recognition. As you know, there is nothing I value more than your opinion of me. Other than, maybe, the dirt under my fingernails."
And that in and of itself is the largest miracle, ya know? Upon finishing this, I looked up this author and immediately added the original mafia book this author wrote a while ago (people said to) because she is clearly a genius who knows how to cut the boohockey (Friends lol) and get straight to the lustful, hate-filled, passionate enemies to lovers I-Hate-You-But-I-Have-To-Make-Out-With-You-Because-You-Are-So-HAWT ness. Oh….did I not mention this is enemies to lovers?? MY BAD.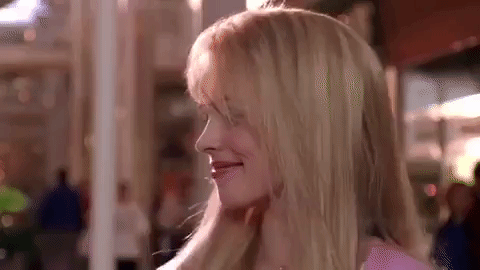 Yes, Senator Wolfe Keaton (did I mention my husband's name is Keaton? This was surreal to me, to read lol) is cold, heartless (this I can attest to…jk lol. But…), and hell-bent on revenge for something Francesca's father did, so she becomes collateral damage in their silent war from years before, because she is the apple of her daddy's eye, and Wolfe knows it. It doesn't hurt that she's easy on the eyes, either, we can say. But-like with all enemies-lovers tropes-he didn't count on losing his heart all over again-to her.
To say this book gave me life is an understatement. Some of my favorite scenes of all time come from the bowels of a book like this, making me insatiable in that I don't get to see them often. I like when authors can explore a somewhat 'taboo' moment and still make it kind of hot (no, I'm sure it wasn't truly meant to be, but I've always said I'm somewhat of a monster) and something that makes you both hurt for the heroine and fall a little deeper for the hero-even though he did something wrong. I can't say many will like it like I did, or even like it at all, but that's why books are created-they aren't adapted the same way for everyone such as movies are where we have to picture all the same people, see all the same things, and listen to all the same music-in that way, we are forced to somewhat feel the same, because the tone tells us to. But-BUT-in books? Yes, there's a certain tone in books that tells us what the author is trying to convey, but in no way can they make us feel only one way, and that's the beauty of books.
I hate you.
I like you.
I wish I could quit you.
What turns people off turns me on, and vice versa. What enrages people might very well keep me interested or lift my spirits. I LIKE when authors have charged moments that don't go how they are meant to for that beautifully illuminated scene, that picturesque fairy-tale that we all so love and admire (and I do-love fairy-tales and books like that)-but it's also nice for bad things to happen-for moments to flip their axis and throw us all for a loop-sometimes. It's nice to see something beautiful come from such chaos-but that's me. When it comes to books? I'm Mayhem from the AllState commercials. I LOVE happy moments that go perfectly-but I love destruction more.

Wretchedly gorgeous.
Wickedly innocent.
Irrevocably mine.
Maybe that's why TCP and WK are my favorite books of all time-those and THG lol. GASP! What a monster. Welp. Sorry 'bout your luck, because this book was one big cluster**** and I am totally here for it-each twisted, demented, misunderstood, and unruly moment. Now, that being said-Yes, this book had its moments of incredulity, of course-I did say it was cheesy! But, to be fair, it actually wasn't that bad, that cheesy, that over the top. Even though I'm going on about certain moments, they only added to the story and weren't all that over the top like in most romances that people would consider cheesy. It had balance, and that's probably why I loved it so much. It wasn't too much or too little-it was just right. And I loved every moment of it, no matter how much it sometimes hurt my heart (or, you know, charged it's evil little battery lol).
Francesca already proved to be able not to eat for long periods of time. If disobedience was a competitive sport, my future wife would make it to the Olympics. And medal.
The banter, the way Francesca met Wolfe head to head-it was wonderful. And I even liked the dynamic Angelo added to the story, even though he is mainly a plot device and the need for 'Team Angelo' can't possibly exist. And, okay, I just LOVED the way Wolfe got jealous, even when he didn't realize he was jealous. I, again, live for this, so I am just a happy little bumblebee. Do I really need to say more?
The heat, the story, the way the mafia was merely off to the side yet still added danger-I loved it all. And that cover?? COME TO ME. COME TO MY WARM BOOKSHELF. There really isn't much to not like here, unless you just don't like drama. No, it wasn't the most drama filled-I actually expected more-but it had drama all the same-drama that could be avoided with a few words, at times. But then…we wouldn't have such a rage-fueled story, now would we?
PS, how he was so confounded that she talked to her garden LMAO.
"With a little bit of hope, and a lot of love, you will make it to winter," she told the… radishes? And was she talking about herself or them? Her conversing with vegetables was a new and disturbing twist in her already awkward personality.
******************
RTC
Related Posts