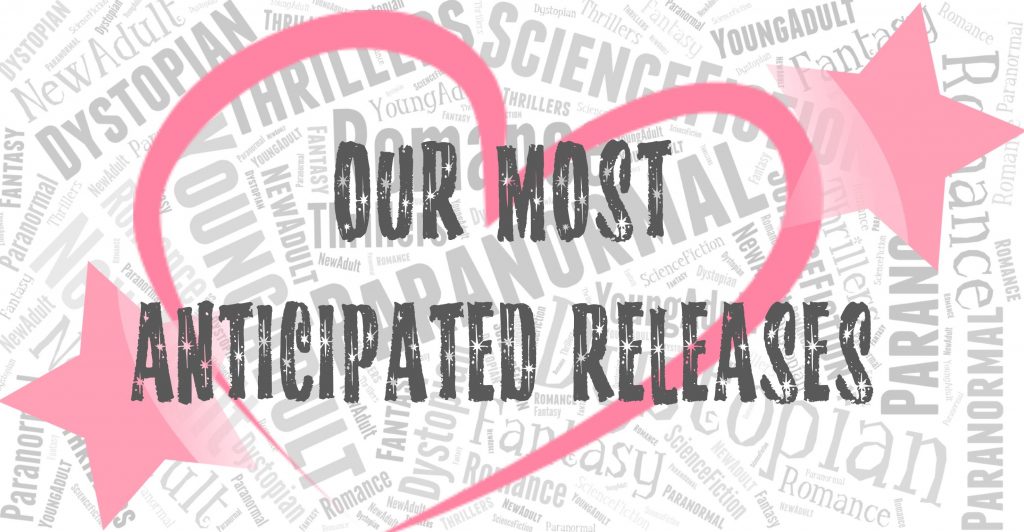 We love talking about books that we can't wait to read! And that includes the ones that haven't been released yet. So around the first day of every month, we'll share with you the books coming out that we're the most excited about. There's a link to Goodreads in case you want to add them to your tbr too! So here are the books we are counting down until they are released in February.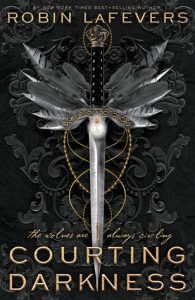 Releases 2/05 – Courting Darkness (Courting Darkness Duology #1) by Robin LaFevers
Goodreads ✩ Amazon ✩ Book Depository

First in a duology, this darkly thrilling page-turner set in the world of the best-selling His Fair Assassin series is perfect for fans of THRONE OF GLASS, RED QUEEN, and GAME OF THRONES. Told in alternating perspectives, when Sybella discovers there is another trained assassin from St. Mortain's convent deep undercover in the French court, she must use every skill in her arsenal to navigate the deadly royal politics and find her sister in arms before her time—and that of the newly crowned queen—runs out. 

When Sybella accompanies the Duchess to France, she expects trouble, but she isn't expecting a deadly trap. Surrounded by enemies both known and unknown, Sybella searches for the undercover assassins from the convent of St. Mortain who were placed in the French court years ago.

Genevieve has been undercover for so many years, she no longer knows who she is or what she's supposed to be fighting for. When she discovers a hidden prisoner who may be of importance, she takes matters into her own hands.
 
As these two worlds collide, the fate of the Duchess, Brittany, and everything Sybella and Genevieve have come to love hangs in the balance. 
✩✮✩✮✩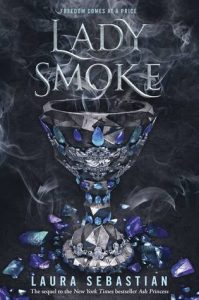 Releases 2/05 – Lady Smoke (Ash Princess Trilogy #2) by Laura Sebastian
Goodreads ✩ Amazon ✩ Book Depository
The sequel to the instant New York Times bestseller that was "made for fans of Victoria Aveyard and Sabaa Tahir" (Bustle), Lady Smoke is an epic new fantasy about a throne cruelly stolen and a girl who must fight to take it back for her people.

The Kaiser murdered Theodosia's mother, the Fire Queen, when Theo was only six. He took Theo's country and kept her prisoner, crowning her Ash Princess–a pet to toy with and humiliate for ten long years. That era has ended. The Kaiser thought his prisoner weak and defenseless. He didn't realize that a sharp mind is the deadliest weapon.

Theo no longer wears a crown of ashes. She has taken back her rightful title, and a hostage–Prinz Soren. But her people remain enslaved under the Kaiser's rule, and now she is thousands of miles away from them and her throne.

To get them back, she will need an army. Only, securing an army means she must trust her aunt, the dreaded pirate Dragonsbane. And according to Dragonsbane, an army can only be produced if Theo takes a husband. Something an Astrean Queen has never done.

Theo knows that freedom comes at a price, but she is determined to find a way to save her country without losing herself.
Releases 2/05 – Fame, Fate, and the First Kiss by Kasie West
Goodreads ✩ Amazon ✩ Book Depository
Lacey Barnes has dreamed of being an actress for as long as she can remember. So when she gets the opportunity to star in a movie alongside one of Hollywood's hottest actors, she doesn't hesitate to accept the part.

But Lacey quickly learns that life in the spotlight isn't as picture perfect as she imagined. She's having trouble bonding with her costars, her father has hired the definition of a choir boy, Donavan Lake, to tutor her, and somewhere along the way she's lost her acting mojo. And just when it seems like things couldn't get any worse, it looks like someone on set is deliberately trying to sabotage her.

As Lacey's world spins out of control, it feels like the only person she can count on—whether it's helping her try to unravel the mystery of who is out to get her or snap her out of her acting funk—is Donavan. But what she doesn't count on is this straight-laced boy becoming another distraction.

With her entire future riding on this movie, Lacey knows she can't afford to get sidetracked by a crush. But for the first time in her life Lacey wonders if it's true that the best stories really do happen when you go off script.
✩✮✩✮✩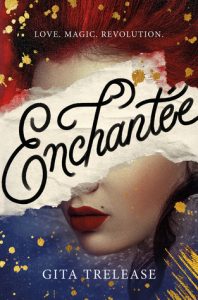 Releases 2/05 – Enchantée by Gita Treleasef
Goodreads ✩ Amazon ✩ Book Depository
Love. Magic. Revolution…Gita Trelease's debut fantasy about an orphaned girl who uses dark magic to save her sister and herself from ruin is a "must-have" (SLJ, starred review)!

Paris is a labyrinth of twisted streets filled with beggars and thieves, revolutionaries and magicians. Camille Durbonne is one of them. She wishes she weren't…

When smallpox kills her parents, Camille must find a way to provide for her younger sister while managing her volatile brother. Relying on magic, Camille painstakingly transforms scraps of metal into money to buy food and medicine they need. But when the coins won't hold their shape and her brother disappears with the family's savings, Camille pursues a richer, more dangerous mark: the glittering court of Louis XVI and Marie Antoinette.

Using dark magic forbidden by her mother, Camille transforms herself into a baroness and is swept up into life at the Palace of Versailles, where aristocrats both fear and hunger for magic. As she struggles to reconcile her resentment of the rich with the allure of glamour and excess, Camille meets a handsome young inventor, and begins to believe that love and liberty may both be possible.

But magic has its costs, and soon Camille loses control of her secrets. And when revolution erupts, Camille must choose—love or loyalty, democracy or aristocracy, reality of magic—before Paris burns.
✩✮✩✮✩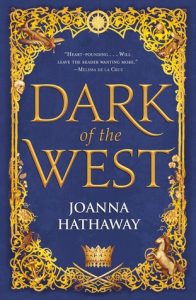 Releases 2/05 – Dark of the West (Glass Alliance #1) by Joanna Hathaway
Goodreads ✩ Amazon ✩ Book Depository
A pilot raised in revolution. A princess raised in a palace. A world on the brink of war.

Aurelia Isendare is a princess of a small kingdom in the North, raised in privilege but shielded from politics as her brother prepares to step up to the throne. Halfway around the world, Athan Dakar, the youngest son of a ruthless general, is a fighter pilot longing for a life away from the front lines. When Athan's mother is shot and killed, his father is convinced it's the work of his old rival, the Queen of Etania—Aurelia's mother. Determined to avenge his wife's murder, he devises a plot to overthrow the Queen, a plot which sends Athan undercover to Etania to gain intel from her children.

Athan's mission becomes complicated when he finds himself falling for the girl he's been tasked with spying upon. Aurelia feels the same attraction, all the while desperately seeking to stop the war threatening to break between the Southern territory and the old Northern kingdoms that control it—a war in which Athan's father is determined to play a role. As diplomatic ties manage to just barely hold, the two teens struggle to remain loyal to their families and each other as they learn that war is not as black and white as they've been raised to believe.
✩✮✩✮✩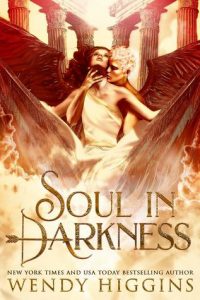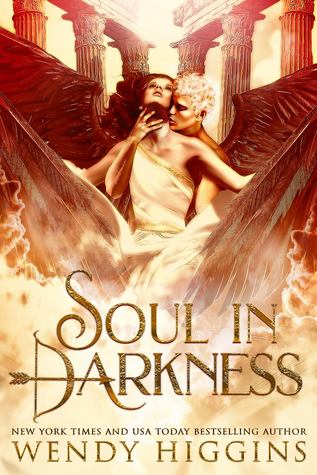 Releases 2/12 – Soul in Darkness by Wendy Higgins
People travel from afar to the small isle in the Aegean Sea hoping for a single glimpse of Princess Psyche. Their adoration for the mortal woman is so all-consuming that citizens begin to shower her with the very gifts and offerings they once left at the alter of Venus, goddess of love and beauty.

But gods are known for their jealousy.

Cupid, the god of love, takes pleasure in causing strife and mischief in the lives of humans. He uses love as a weapon, humoring in the weakness of people at the whims of their feelings. When his mother Venus approaches him about punishing the human girl who dares to steal her offerings and affections from the people, Cupid gladly accepts.

Psyche's punishment is to be given to a mysterious creature who only comes to her in the dark of night under the pact that she will never lay eyes on him. She is terrified of this stranger, who the oracle described as a serpent. Her mate, however, is masterful in his dealings with his bride. He takes his time, morphing her fears into different sensations completely.

Based on the Roman/Greek mythology of Cupid and Psyche from Lucius Apuleius, New York Times bestseller Wendy Higgins brings the tale to life, weaving layers that show exactly how a sacrificial lamb can be enchanted by an unseen monster.
✩✮✩✮✩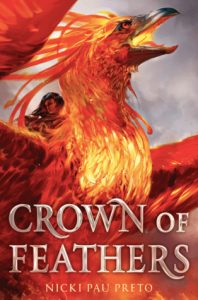 Releases 2/12 – Crown of Feathers (Crown of Feathers #1) by Nicki Pau Preto
Goodreads ✩ Amazon ✩ Book Depository

An Ember in the Ashes meets Three Dark Crowns in this lush debut fantasy novel about a girl who disguises herself as a boy to join a secret group of warriors that ride phoenixes into battle.

I had a sister, once…

In a world ruled by fierce warrior queens, a grand empire was built upon the backs of Phoenix Riders—legendary heroes who soared through the sky on wings of fire—until a war between two sisters ripped it all apart.

I promised her the throne would not come between us.

Sixteen years later, Veronyka is a war orphan who dreams of becoming a Phoenix Rider from the stories of old. After a shocking betrayal from her controlling sister, Veronyka strikes out alone to find the Riders—even if that means disguising herself as a boy to join their ranks.

But it is a fact of life that one must kill or be killed. Rule or be ruled.

Just as Veronyka finally feels like she belongs, her sister turns up and reveals a tangled web of lies between them that will change everything. And meanwhile, the new empire has learned of the Riders' return and intends to destroy them once and for all.

Sometimes the title of queen is given. Sometimes it must be taken.

Crown of Feathers is an epic fantasy about love's incredible power to save—or to destroy. Interspersed throughout is the story of Avalkyra Ashfire, the last Rider queen, who would rather see her empire burn than fall into her sister's hands.
✩✮✩✮✩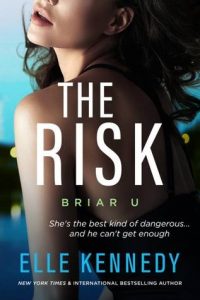 Releases 2/18 – The Risk (Briar U #2) by Elle Kennedy
A sexy standalone novel from New York Times and international bestselling author Elle Kennedy.

Everyone says I'm a bad girl. They're only partly right—I don't let fear rule me, and I certainly don't care what people think. But I draw the line at sleeping with the enemy. As the daughter of Briar's head hockey coach, I'd be vilified if I hooked up with a player from a rival team.

And that's who Jake Connelly is. Harvard's star forward is arrogant, annoying, and too attractive for his own good. But fate is cruel—I require his help to secure a much-coveted internship, and the sexy jerk isn't making it easy for me.

I need Connelly to be my fake boyfriend.

For every fake date…he wants a real one.

Which means this bad girl is in big trouble. Nothing good can come from sneaking around with Jake Connelly. My father would kill me, my friends will revolt, and my post-college career is on the line. But while it's getting harder and harder to resist Jake's oozing sex appeal and cocky grin, I refuse to fall for him.

That's the one risk I'm not willing to take.
✩✮✩✮✩
Releases 2/26 – Four Dead Queens by Astrid Scholte
Goodreads ✩ Amazon ✩ Book Depository
Seventeen-year-old Keralie Corrington may seem harmless, but she's, in fact, one of Quadara's most skilled thieves and a liar. Varin, on the other hand, is an honest, upstanding citizen of Quadara's most enlightened region, Eonia. He runs afoul of Keralie when she steals a package from him, putting his life in danger. When Varin attempts to retrieve the package, he and Keralie both find themselves entangled in a conspiracy that leaves all four of Quadara's queens dead.

With no other choices and on the run from Keralie's former employer, the two decide to join forces, endeavoring to discover who has killed the queens and save their own lives in the process. When their reluctant partnership blooms into a tenuous romance, they must overcome their own dark secrets in hopes of a future together that seemed impossible just days before. But first they have to stay alive and untangle the secrets behind the nation's four dead queens.

An enthralling fast-paced murder mystery where competing agendas collide with deadly consequences, Four Dead Queens heralds the arrival of an exciting new YA talent.
So these are the books we can't wait to be released this month! Are you excited about any of these releases too? Or is there a book we missed that we should definitely check out? Let us know. ♥
Related Posts