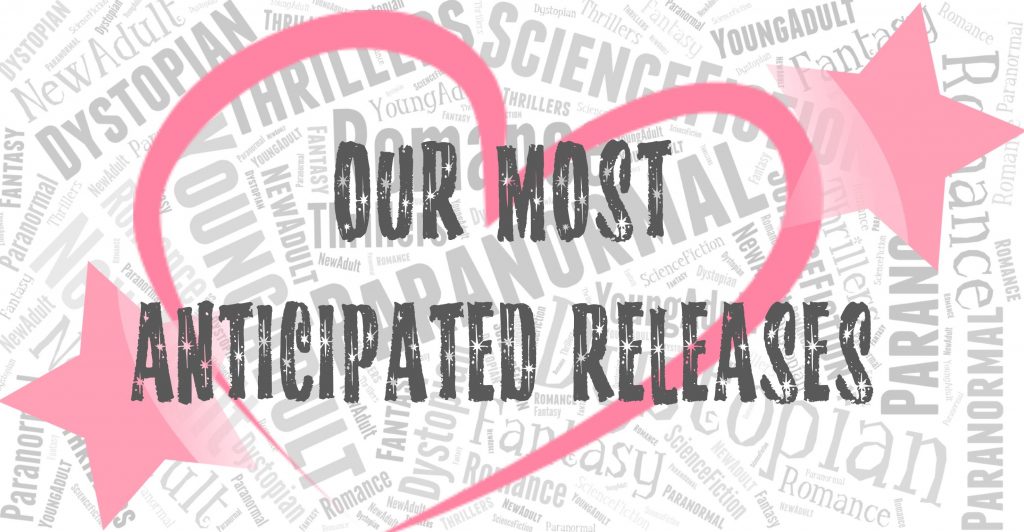 We love talking about books that we can't wait to read! And that includes the ones that haven't been released yet. So around the first day of every month, we'll share with you the books coming out that we're the most excited about. There's a link to Goodreads in case you want to add them to your tbr too! So here are the books we are counting down until they are released in September.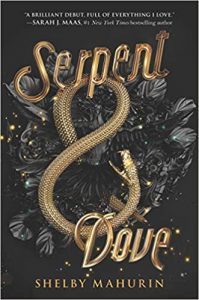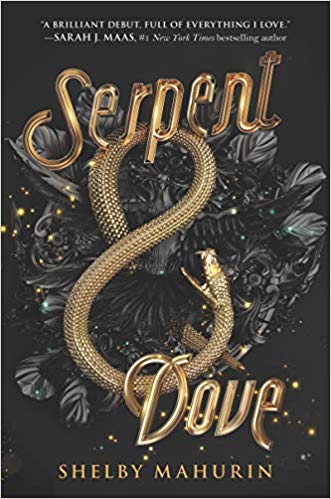 Releases 9/03 – Serpent & Dove by Shelby Mahurin
Goodreads ✩ Amazon ✩ Book Depository

Bound as one, to love, honor, or burn. Book one of a stunning fantasy duology, this tale of witchcraft and forbidden love is perfect for fans of Kendare Blake and Sara Holland.

Two years ago, Louise le Blanc fled her coven and took shelter in the city of Cesarine, forsaking all magic and living off whatever she could steal. There, witches like Lou are hunted. They are feared. And they are burned.

As a huntsman of the Church, Reid Diggory has lived his life by one principle: Thou shalt not suffer a witch to live. But when Lou pulls a wicked stunt, the two are forced into an impossible situation—marriage.

Lou, unable to ignore her growing feelings, yet powerless to change what she is, must make a choice. And love makes fools of us all.

Set in a world of powerful women, dark magic, and off-the-charts romance, book one of this stunning fantasy duology will leave readers burning for more.
✩✮✩✮✩
Releases 9/03 – The Lady Rogue by Jenn Bennett
Goodreads ✩ Amazon ✩ Book Depository
Some legends never die…

Traveling with her treasure-hunting father has always been a dream for Theodora. She's read every book in his library, has an impressive knowledge of the world's most sought-after relics, and has all the ambition in the world. What she doesn't have is her father's permission. That honor goes to her father's nineteen-year-old protégé—and once-upon-a-time love of Theodora's life—Huck Gallagher, while Theodora is left to sit alone in her hotel in Istanbul.

Until Huck arrives from an expedition without her father and enlists Theodora's help in rescuing him. Armed with her father's travel journal, the reluctant duo learns that her father had been digging up information on a legendary and magical ring that once belonged to Vlad the Impaler—more widely known as Dracula—and that it just might be the key to finding him.

Journeying into Romania, Theodora and Huck embark on a captivating adventure through Gothic villages and dark castles in the misty Carpathian Mountains to recover the notorious ring. But they aren't the only ones who are searching for it. A secretive and dangerous occult society with a powerful link to Vlad the Impaler himself is hunting for it, too. And they will go to any lengths—including murder—to possess it.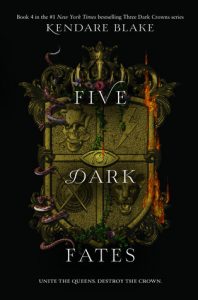 Releases 9/03 – Five ​Dark Fates (Three Dark Crowns #4) by Kendare Blake
Goodreads ✩ Amazon ✩ Book Depository
In the final book in the #1 New York Times bestselling Three Dark Crowns series, an all-out war is brewing—one that will pit sister against sister and dead against undead.

After the grim confrontation with Queen Katharine, the rebellion lies in tatters. Jules's legion curse has been unbound, and it is up to Arsinoe to find a cure, even as the responsibility of stopping the ravaging mist lies heavy on her shoulders, and her shoulders alone. Mirabella has disappeared.

Katharine's reign remains intact—for now. When Mirabella arrives, seemingly under a banner of truce, Katharine begins to yearn for the closeness that Mirabella and Arsinoe share. But as the two circle each other, the dead queens hiss caution—Mirabella is not to be trusted.

In this conclusion to the Three Dark Crowns series, three sisters will rise to fight as the secrets of Fennbirn's history are laid bare. Allegiances will shift. Bonds will be tested. But the fate of the island lies in the hands of its queens. It always has.
✩✮✩✮✩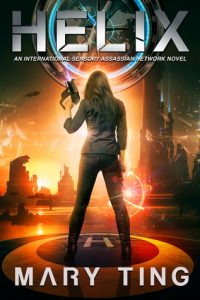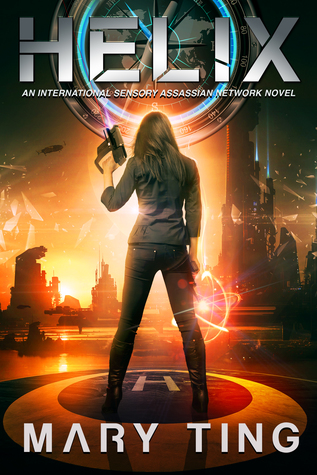 Releases 9/10 – Helix (International Sensory Assassin Network #2) by Mary Ting
Goodreads ✩ Amazon ✩ Book Depository
Alliances are forming. The resistance is growing. Everything is about to change.

With her memory still fragmented, Ava returns to the International Sensory Assassin Network (ISAN) to find the twin sister she never knew she had.

But as Ava hunts for information, she finds herself tangled in a web of yet more lies and conspiracy. The Helix serum may not be required to access her superpowers, and the number of male assassins—previously considered too volatile to tolerate Helix—is growing in every territory.

The more Ava uncovers, the more of a threat she becomes to ISAN. Her only salvation may be to join the rebels—if she isn't killed first.
✩✮✩✮✩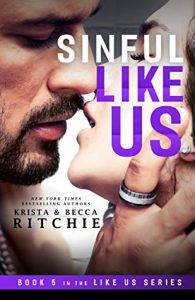 Releases 9/10 – Sinful Like Us (Like Us #5) by Krista Ritchie & Becca Ritchie
HOW CAN IT BE WRONG
IF IT FEELS SO GOOD

Dating an American princess comes with a massive amount of baggage–all of which I'm willing to carry strapped on my back in quicksand and through seven hells. But Jane Cobalt's baggage, I'm unprepared for. It comes in the form of her five equally famous and notoriously hard-to-please brothers.

I want Jane.
Completely.
Unconditionally.

But when there's a trip scheduled that I can't be a part of, I only have one option. It's immoral.
Something I'd never consider until now.

But, hell, there's got to be some perks to being a twin. So I'm doing it. I'm switching places with my brother.

Done and done.

It should have been easy.

There were little consequences.

Until the storm hit.


The Like Us series is a true series, one continuous timeline, that follows a family of wealthy celebrities and the people that protect them
✩✮✩✮✩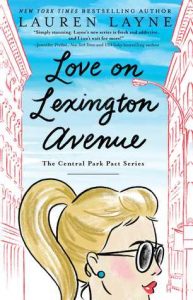 Releases 9/17 –  Love on Lexington Avenue (Central Park Pact #2) by Lauren Layne
Goodreads ✩ Amazon ✩ Book Depository

There are no good men left in New York City. At least that's Claire Hayes's conviction after finding out her late husband was not the man she thought he was. Determined to rid her home of anything that reminds her of her cheating husband, Claire sets out to redesign her boring, beige Upper East Side brownstone and make it something all her own. But what starts out as a simple renovation becomes a lot more complicated when she meets her bad-tempered and rough-around-the-edges contractor Scott Turner.

Scott bluntly makes it known to Claire that he only took on her house for a change of pace from the corporate offices and swanky hotels he's been building lately, and he doesn't hesitate to add that he has no patience for a pampered, damaged princess with a penchant for pink. But when long workdays turn into even longer nights, their mutual wariness morphs into something more complicated—a grudging respect, and maybe even attraction…
✩✮✩✮✩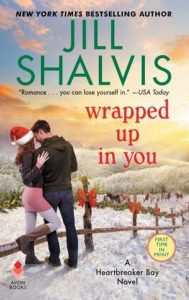 Releases 9/24 – Wrapped Up in You (Heartbreaker Bay #8) by Jill Shalvis
Goodreads ✩ Amazon ✩ Book Depository

It's love. Trust me.

After a lifetime on the move, Ivy Snow is an expert in all things temporary—schools, friends, and way too many Mr. Wrongs. Now that she owns a successful taco truck in San Francisco and an apartment to call home, Ivy's reinvented life is on solid ground. And she's guarded against anything that can rock it. Like the realities of a past she's worked hard to cover up. And especially Kel O'Donnell. Too hot not to set off alarms, he screams temporary. If only his whispers weren't so delightfully naughty and irresistible.

Kel, an Idaho sheriff and ranch owner, is on vacay, but Ivy's a spicy reason to give his short-term plans a second thought. Best of all, she's a tonic for his untrusting heart, burned once and still in repair. But when Ivy's past intrudes on a perfect romance, Kel fears that everything she's told him has been a perfect lie. Now, if only Ivy's willing to share, Kel will fight for a true love story.
✩✮✩✮✩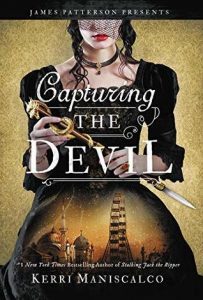 Releases 9/26 – Capturing the Devil (Stalking Jack the Ripper #4) by Kerri Maniscalco
Goodreads ✩ Amazon ✩ Book Depository
In the shocking finale to the bestselling series that began with Stalking Jack the Ripper, Audrey Rose and Thomas are on the hunt for the depraved, elusive killer known as the White City Devil. A deadly game of cat-and-mouse has them fighting to stay one step ahead of the brilliant serial killer—or see their fateful romance cut short by unspeakable tragedy.

Audrey Rose Wadsworth and Thomas Cresswell have landed in America, a bold, brash land unlike the genteel streets of London. But like London, the city of Chicago hides its dark secrets well. When the two attend the spectacular World's Fair, they find the once-in-a-lifetime event tainted with reports of missing people and unsolved murders.

Determined to help, Audrey Rose and Thomas begin their investigations, only to find themselves facing a serial killer unlike any they've encountered before. Identifying him is one thing, but capturing him—and getting dangerously lost in the infamous Murder Hotel he constructed as a terrifying torture device—is another.

Will Audrey Rose and Thomas see their last mystery to the end—together and in love—or will their fortunes finally run out when their most depraved adversary makes one final, devastating kill?
So these are the books we can't wait to be released this month! Are you excited about any of these releases too? Or is there a book we missed that we should definitely check out? Let us know. ♥
Related Posts