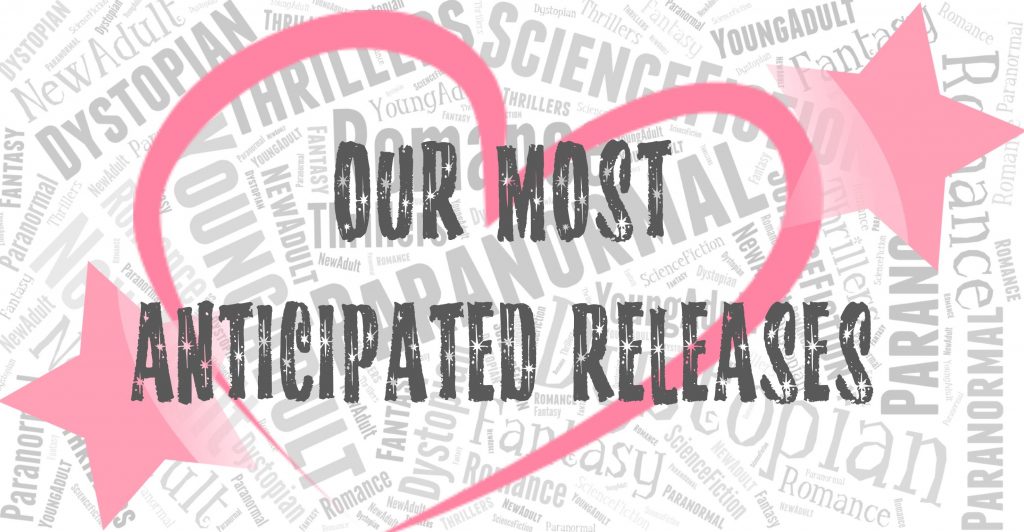 We love talking about books that we can't wait to read! And that includes the ones that haven't been released yet. So on the first day of every month we'll share with you the books coming out that month that we're the most excited about. There's a link to Goodreads in case you want to add them to your tbr too! So here are the books we are counting down until they are released in October.
Releases 10/03 – Wild Beauty by Anna-Marie McLemore
Love grows such strange things.
For nearly a century, the Nomeolvides women have tended the grounds of La Pradera, the lush estate gardens that enchant guests from around the world. They've also hidden a tragic legacy: if they fall in love too deeply, their lovers vanish. But then, after generations of vanishings, a strange boy appears in the gardens.
The boy is a mystery to Estrella, the Nomeolvides girl who finds him, and to her family, but he's even more a mystery to himself; he knows nothing more about who he is or where he came from than his first name. As Estrella tries to help Fel piece together his unknown past, La Pradera leads them to secrets as dangerous as they are magical in this stunning exploration of love, loss, and family.
✩✮✩✮✩
Releases 10/10 – Turtles All the Way Down by John Green
Sixteen-year-old Aza never intended to pursue the mystery of fugitive billionaire Russell Pickett, but there's a hundred-thousand-dollar reward at stake and her Best and Most Fearless Friend, Daisy, is eager to investigate. So together, they navigate the short distance and broad divides that separate them from Russell Pickett's son, Davis.
   
Aza is trying. She is trying to be a good daughter, a good friend, a good student, and maybe even a good detective, while also living within the ever-tightening spiral of her own thoughts. 
✩✮✩✮✩
Releases 10/10 – All the Crooked Saints by Maggie Stiefvater
Here is a thing everyone wants:
A miracle.
Here is a thing everyone fears:
What it takes to get one.
Any visitor to Bicho Raro, Colorado, is likely to find a landscape of dark saints, forbidden love, scientific dreams, miracle-mad owls, estranged affections, one or two orphans, and a sky full of watchful desert stars.
At the heart of this place you will find the Soria family, who all have the ability to perform unusual miracles. And at the heart of this family are three cousins longing to change its future: Beatriz, the girl without feelings, who wants only to be free to examine her thoughts; Daniel, the Saint of Bicho Raro, who performs miracles for everyone but himself; and Joaquin, who spends his nights running a renegade radio station under the name Diablo Diablo.
They are all looking for a miracle. But the miracles of Bicho Raro are never quite what you expect.
✩✮✩✮✩
Releases 10/10 – Forest of a Thousand Lanterns (Rise of the Empress #1) by Julie C. Dao
Eighteen-year-old Xifeng is beautiful. The stars say she is destined for greatness, that she is meant to be Empress of Feng Lu. But only if she embraces the darkness within her.
Growing up as a peasant in a forgotten village on the edge of the map, Xifeng longs to fulfill the destiny promised to her by her cruel aunt, the witch Guma, who has read the cards and seen glimmers of Xifeng's majestic future. But is the price of the throne too high? Because in order to achieve greatness, she must spurn the young man who loves her and  exploit the callous magic that runs through her veins–sorcery fueled by eating the hearts of the recently killed. For the god who has sent her on this journey will not be satisfied until his power is absolute. 
✩✮✩✮✩
Releases 10/17 – The Midnight Dance by Nikki Katz
Set against the fascinating and moody backdrop of a mysterious boarding school, this intricately crafted novel is filled with magical realism, gothic settings, and the perfect hint of romance.
Seventeen-year-old Penny is a lead dancer at the Grande Teatro, a finishing school where she and eleven other young women are training to become the finest ballerinas in Italy. Tucked deep in the woods, the school is overseen by the mysterious and handsome young Master, who keeps the girls ensconced in the estate – and in the only life Penny has ever known.
But when flashes of memories – memories of a life very different from the one she thinks she's been leading – start to appear, Penny begins to question the Grande Teatro and the motivations of Master. With a kind and attractive kitchen boy, Cricket, at her side, Penny vows to escape the confines of her school and the strict rules that dictate every step she takes. But at every turn, Master finds a way to stop her, and Penny must uncover the secrets of her past before it's too late.
✩✮✩✮✩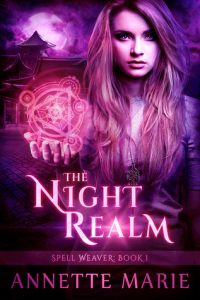 Releases 10/20 – The Night Realm (Spell Weaver #1) by Annette Marie
Goodreads ✩ Not Yet Available on Amazon
Clio is good at all sorts of things. As a nymph, she's great at outdoorsy nature stuff. As a nymph living in exile, she's got the "blending in with humans" thing down pat. As a nymph living in exile because she has the rare ability to mimic magic, she's had to pick up some unique survival skills.
But stealing from the most dangerous spell weavers in the Underworld? Not so much.
Unfortunately, that's exactly what she has to do to earn a ticket back home. Conning her way into the night realm may have gone pretty well, but now she's got a new problem. His name is Lyre and he's a sinfully alluring incubus, a dangerously skilled spell weaver, and the only thing standing between her and stealing some damn magic.
Maneuvering around him without blowing her cover shouldn't be that difficult, but chaos has been dogging her every step, monsters hide behind beautiful faces, and Lyre keeps saving her neck even though they're enemies. Kind of enemies? Either way, her mission is getting complicated fast, and in the Underworld, even one mistake could prove fatal.
✩✮✩✮✩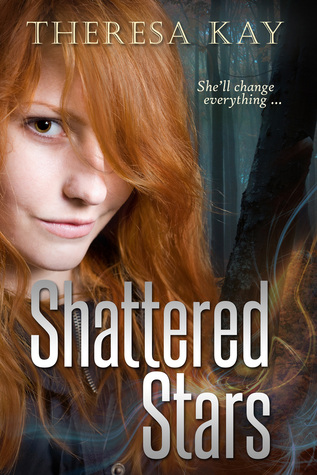 Releases 10/26 – Shattered Stars (Broken Skies #3) by Theresa Kay
Goodreads ✩ Not Yet Available on Amazon
Unexpected allies. Unexpected betrayals. Unexpected abilities.
The last thing Jax Mitchell ever wanted was to be a weapon. Her abilities are unpredictable at best, but with her twin lost, there's no one else with enough power to take on Jastren and his mental manipulations. She doesn't have to do it alone, though. Not only can she rely on the unwavering support of Lir, Rym, and her human friends, she also ends up with help from a surprising source.
Meanwhile, her twin brother Jace—his body controlled by Jastren, and the shattered pieces of his mind locked inside—has become a monster. The struggle to hold on to what's left of his humanity has left him weak and more confused than ever before. Every thought, every impulse, and every memory has the potential to destroy him—and everyone else around him.
The futures of both the humans and the E'rikon are on the line, but as ulterior motives and political machinations are revealed, it becomes clear that the betrayals aren't restricted to only one species. Can Jax and Lir get everyone to work together in time to prevent the two species from destroying each other? Can Jace find some measure of redemption for all he has done? And will Jax be able to harness her powers… without losing herself in the process?
✩✮✩✮✩
Releases 10/31 – Wolves and Roses (Fairy Tales of the Magicorum #1) by Christina Bauer
Seventeen-year-old Bryar Rose has a problem. She's descended from one of the three magical races—shifters, fairies, or witches. That makes her one of the Magicorum, and Magicorum always follow a fairy tale life template. In Bryar's case, that template should be Sleeping Beauty.
"Should" being the key word.
Trouble is, Bryar is nowhere near the sleeping beauty life template. Not even close. She doesn't like birds or woodland creatures. She can't sing. And she certainly can't stand Prince Philpot, the so-called "His Highness of Hedge Funds" that her aunties want her to marry. Even worse, Bryar's having recurring dreams of a bad boy hottie and is obsessed with finding papyri from ancient Egypt. What's up with that?
All Bryar wants is to attend a regular high school with normal humans and forget all about shifters, fairies, witches, and the curse that Colonel Mallory the Magnificent placed on her. And she might be able to do just that–if only she can just keep her head down until her eighteenth birthday when the spell that's ruined her life goes buh-bye.
But that plan gets turned upside down when Bryar Rose meets Knox, the bad boy who's literally from her dreams. Knox is a powerful werewolf, and his presence in her life changes everything, and not just because he makes her knees turn into Jell-O. If Bryar can't figure out who—or what—she really is, it might cost both her and Knox their lives… as well as jeopardize the very nature of magic itself.
So these are the books we can't wait to be released this month! Are you excited about any of these releases too? Or is there a book we missed that we should definitely check out? Let us know. ♥
Save
Save
Save
Save
Save
Save
Save
Save
Save
Save
Save
Related Posts