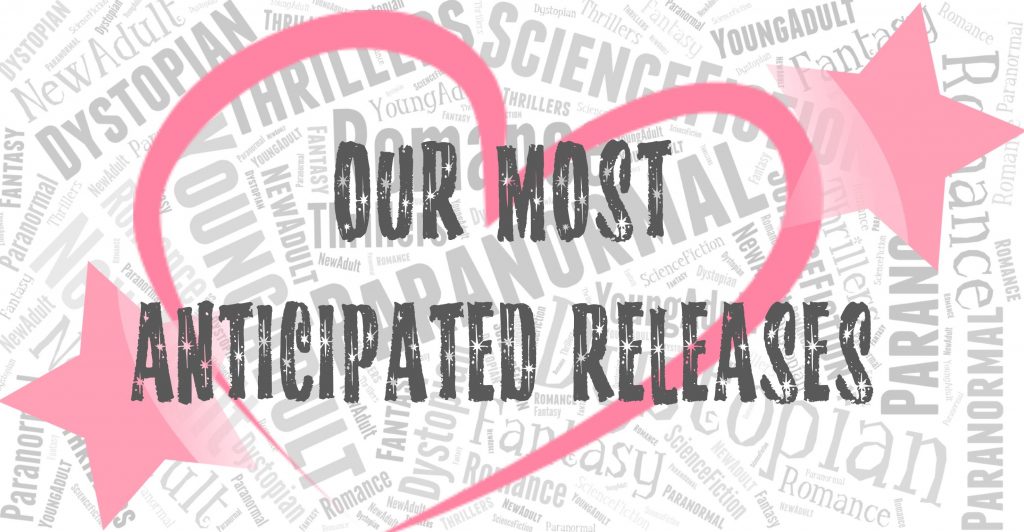 We love talking about books that we can't wait to read! And that includes the ones that haven't been released yet. So around the first day of every month, we'll share with you the books coming out that we're the most excited about. There's a link to Goodreads in case you want to add them to your tbr too! So here are the books we are counting down until they are released in July.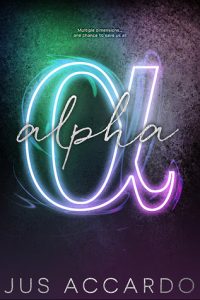 Releases 7/03 – Alpha (The Infinity Division #3) by Jus Accardo
Sera has no memory of her life before. Before captivity, before experiments, before the only lifeline she had was the voice of a boy in the cell next to hers. Before G.

G wishes he could forget everything before Sera brought him back to life. Forget his memories as a ruthless mercenary on an alternate version of Earth. Forget that he was part of an experiment simply known as Alpha.

Now on the run from their captors and in need of an antidote to save his life, G and Sera's clock is ticking. And they'll have to gamble everything on the bond they forged in captivity if they want to survive.
✩✮✩✮✩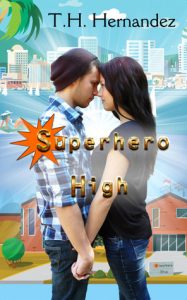 Releases 7/05 – Superhero High by T.H. Hernandez
Sixteen-year-old Annarenee Stevens is the sole member of her family without a super power. The only time she feels powerful is in the pool. With her sights set on swimming for U.C. Berkeley, she's ready to win it all at the State championship this year, securing her future.

When the government ends the Genetically Enhanced Asset (GEA) program and relocates all the GEA families to San Diego, life is about to take an unexpected twist. With the end of the program, her hero brother now needs a college education too, meaning the only way Annarenee is getting into Berkeley is on a scholarship.

Queen of her public school, Annarenee is just another zero at Superhero High, a school without any sports teams. Her dream is slipping through her fingers, no matter how tightly she clings to it. To make matters worse, super-hot superhero, Ren Gonzalez, is paying too much attention to her. The kind of attention that has Ren's ex-girlfriend intent on making Annarenee's life even more miserable.

But when heroes begin disappearing, zeros and heroes will be forced to team up in order to solve the mystery. All they need to do is not kill each other first.
✩✮✩✮✩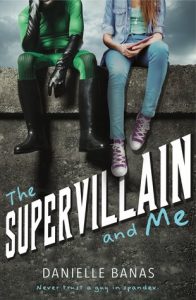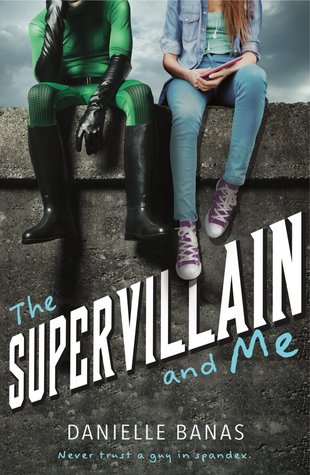 Releases 7/10 – The Supervillain and Me (Morriston Superheroes #1) by Danielle Banas
Never trust a guy in spandex.

In Abby Hamilton's world, superheroes do more than just stop crime and save cats stuck in trees―they also drink milk straight from the carton and hog the television remote. Abby's older brother moonlights as the famous Red Comet, but without powers of her own, following in his footsteps has never crossed her mind.

That is, until the city's newest vigilante comes bursting into her life.

After saving Abby from an attempted mugging, Morriston's fledgling supervillain Iron Phantom convinces her that he's not as evil as everyone says, and that their city is under a vicious new threat. As Abby follows him deeper into their city's darkest secrets, she comes to learn that heroes can't always be trusted, and sometimes it's the good guys who wear black.
✩✮✩✮✩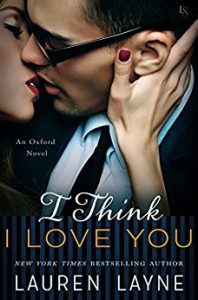 Releases 7/10 – I Think I Love You (I Do, I Don't) by Lauren Layne

Brit Robbins knows that dating in New York City is hard—she just hoped to have it mastered by age thirty. But after yet another promising suitor says they have no sparks, Brit decides it's time to torch her dating game and try a new plan. And who better to coach Brit through the art of seduction than the guy who first gave her the "let's be friends" card?
 
Hunter Cross has always figured there's nothing his best friend Brit can do to surprise him. But Brit's request is a surprise he doesn't see coming—and one he's definitely not prepared for. Hunter and Brit have always been careful to keep things perfectly platonic, but the fake dates and faux flirting are starting to feel like the real deal. And soon Hunter realizes he has taught Brit too well. Not only has she become an expert at seduction, the man becoming thoroughly seduced is him.
✩✮✩✮✩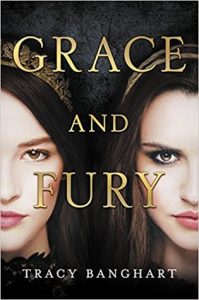 Releases 7/24 – Grace and Fury by Tracy Banghart
In a world where women have no rights, sisters Serina and Nomi Tessaro face two very different fates: one in the palace, the other in prison.

Serina has been groomed her whole life to become a Grace–someone to stand by the heir to the throne as a shining, subjugated example of the perfect woman. But when her headstrong and rebellious younger sister, Nomi, catches the heir's eye, it's Serina who takes the fall for the dangerous secret that Nomi has been hiding.

Now trapped in a life she never wanted, Nomi has only one way to save Serina: surrender to her role as a Grace until she can use her position to release her sister. This is easier said than done. A traitor walks the halls of the palace, and deception lurks in every corner. But Serina is running out of time, imprisoned on an island where she must fight to the death to survive and one wrong move could cost her everything.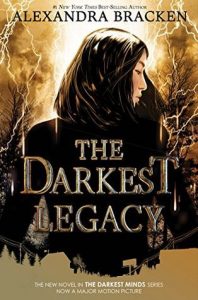 Releases 7/31 – The Darkest Legacy (The Darkest Minds #4) by Alexandra Bracken

Five years after the destruction of the so-called rehabilitation camps that imprisoned her and countless other Psi kids, seventeen-year-old Suzume "Zu" Kimura has assumed the role of spokesperson for the interim government, fighting for the rights of Psi kids against a growing tide of misinformation and prejudice. But when she is accused of committing a horrifying act, she is forced to go on the run once more in order to stay alive.

Determined to clear her name, Zu finds herself in an uncomfortable alliance with Roman and Priyanka, two mysterious Psi who could either help her prove her innocence or betray her before she gets the chance. But as they travel in search of safety and answers, and Zu grows closer to the people she knows she shouldn't trust, they uncover even darker things roiling beneath the veneer of the country's recovery. With her future-and the future of all Psi-on the line, Zu must use her powerful voice to fight back against forces that seek to drive the Psi into the shadows and save the friends who were once her protectors.
✩✮✩✮✩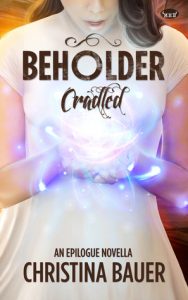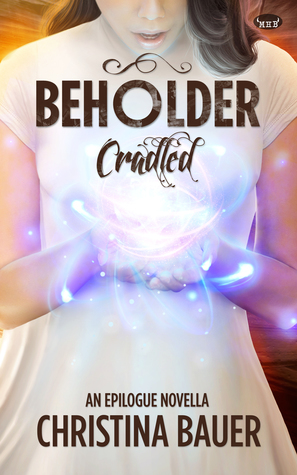 Releases 7/31 – Cradled (Beholder #4.5) by Christina Bauer

Finally, Elea and Rowan are settling in to their new lives. Trouble is, Rowan is spending a lot of time cleaning up messes from his childhood. And considering the nightmare that was his mother, those are some ugly messes indeed. In fact, the experience is enough to make Rowan vow that he never wants children of his own.

Oops.

*****A Short Epilogue Novella*****
✩✮✩✮✩
So these are the books we can't wait to be released this month! Are you excited about any of these releases too? Or is there a book we missed that we should definitely check out? Let us know. ♥
Related Posts