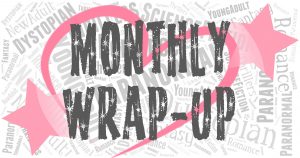 During our Monthly Wrap-Up, we'll take a look at what has happened around here in the last month. That'll include what's happened in my life, what the three of us have read, any other posts we may have had, giveaways still going on, our most popular Instagram posts, books that I've added to my ever-growing TBR and updates on my Reading Challenges.
*We linked this post to May Monthly Wrap-Up Round-Up Link-Up at Feed Your Fiction Addiction*
♥ Enjoy!
Jen's Life:
Some of my highlights from May were –
✮ Our lives are filled with baseball, baseball and some more baseball.  Between my two littles being in different divisions, we usually have it 5 days a week.  Our last game is this Saturday and it's definitely a bittersweet feeling.  I love watching their games and practices but I'm excited we'll have more time to get together with friends!
✮ I got to attend #RT18 on Saturday and wrote a huge post about it here.  Spoiler alert – it was amazing!!
✮✩✮✩✮✩✮✩✮
What Arielle, Chelsea & Jen Read:
5 Stars:
✮ An Ember in the Ashes (An Ember in the Ashes #1) by Sabaa Tahir
✮ ISAN (International Sensory Assassin Network #1) by Mary Ting
✮ The Importance of Being Scandalous (A Tale of Two Sisters #1) by Kimberly Bell
✮ Everless (Everless #1)  by Sara Holland
✮ From Lukov with Love by Mariana Zapata
4.5 Stars:
✮ Caught Up in a Cowboy (Cowboys of Creedence #1) by Jennie Marts

4 Stars:
✮ A Bridge Through Time (Thistle & Hive #1) by Jennae Vale
✮ No Cowboy Required by JoAnn Sky
✮ Ready Player One by Ernest Cline
✮ Moonlight And Midtown (Fairy Tales of the Magicorum #1.5) by Christina Bauer
✮ Damaged Like Us (Like Us #1) by Krista and Becca Ritchie

3 Stars:
✮ Finding Felicity by Stacey Kade
2 Stars:
✮ Hot Asset (21 Wall Street #1) by Lauren Layne
✩✮✩✮✩✮✩✮✩✮
Our Favorite Books of the Month: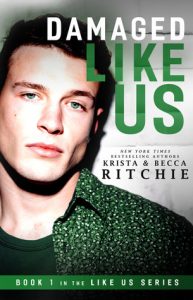 Damaged Like Us (Like Us #1) by Krista and Becca Ritchie (Arielle's Choice)
I was so happy to be back with these characters and will 100% be reading the rest of the series (and will just be sitting here pining away until Jane and Sully get their own books). ♥

✩✮✩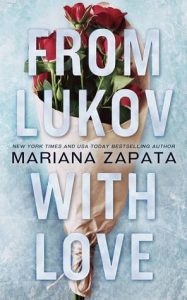 From Lukov with Love by Mariana Zapata (Chelsea's Choice)
These characters aren't just characters, they're YOU. They're your BEST FRIENDS and soul mates and whatever you want them to be. You care THAT much about them. Or, at least, I did.
✩✮✩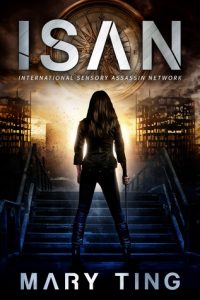 ISAN (International Sensory Assassin Network #1) by Mary Ting (Jen's Choice)
If you're a fan of dystopian, kick ass girls and a sprinkling of romance then you have to check out this book!  Or even if you liked the Bourne movies (one of my favorite movies!), then you'll probably enjoy this story as much as I did.  
✩✮✩✮✩✮✩✮✩✮
Other Posts:
✮ Our Most Anticipated Releases For May
✮ RE-READ BLOG TOUR: A Torch Against the Night (An Ember in the Ashes #2) by Sabaa Tahir
✮ #RT18 – My Saturday at RT Booklovers Convention
✩✮✩✮✩✮✩✮✩✮
Instagram:
We thought it would be fun to share Chelsea & Jen's most popular posts for May. And they are….
✩✮✩✮✩✮✩✮✩✮
Books Added To Jen's TBR This Month:
I didn't include the books I got from RT since I included those in my #RT Post. 🙂
✩✮✩✮✩✮✩✮✩✮
Reading Challenges:
This is the first year I've EVER joined a Reading Challenge. I went through Nicole's huge list of reading challenges – check it out here – and found three that sounded absolutely perfect for me. Here's where I am so far….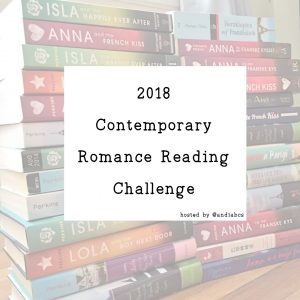 Contemporary Romance Reading Challenge
Status: 12
Goal: 16-20
✩✮✩

Beat The Backlist
Team Book Bard!
Status: 10
Goal: 15-20
✩✮✩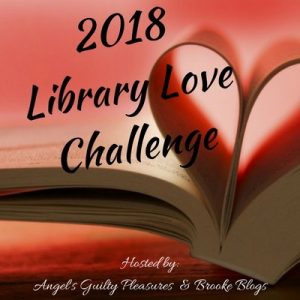 Library Love Challenge
Status: 0
Goal: 12 books
I tried to read a few books through Overdrive, for authors attending RT, but they just didn't work for me.  I'm definitely not doing good at this challenge lol!
✩✮✩✮✩✮✩✮✩✮
So that was our May. Did you read any of the same books that we did? Or share the same favorite book as us? If not, then what was your favorite book? Or have you read any of the books I just added to my TBR?
Here's hoping you all had a wonderful May too.  And cheers to June being fabulous for all of us!
Related Posts