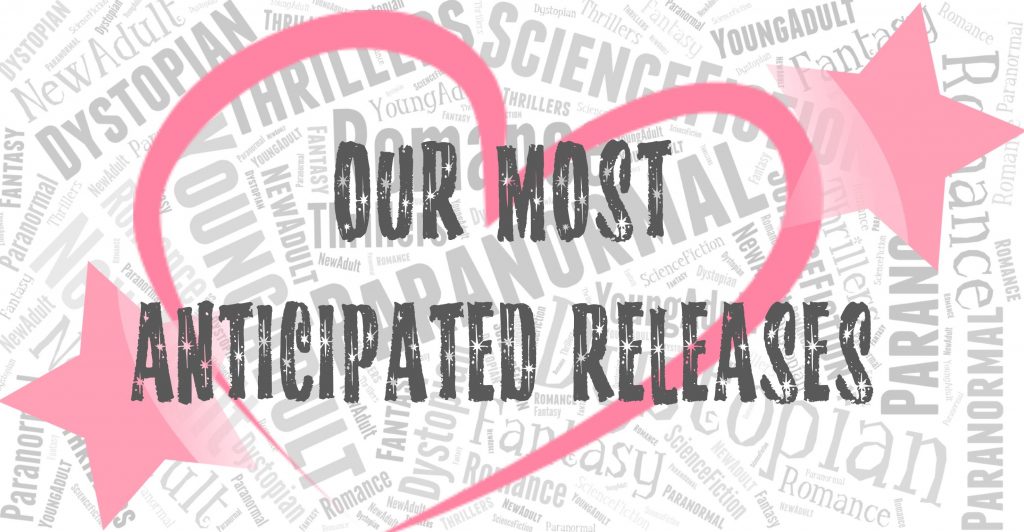 We love talking about books that we can't wait to read! And that includes the ones that haven't been released yet. So around the first day of every month, we'll share with you the books coming out that we're the most excited about. There's a link to Goodreads in case you want to add them to your tbr too! So here are the books we are counting down until they are released in May.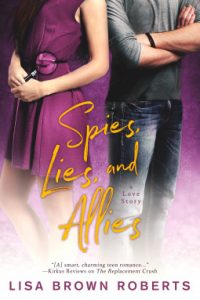 Releases 5/01 – Spies, Lies, and Allies by Lisa Brown Roberts (JEN'S REVIEW)
Summers are supposed to be fun, right? Not mine. I've got a job at my dad's company, which is sponsoring a college scholarship competition. I just found out that, in addition to my job assisting the competing interns, I'm supposed to vote for the winner. Totally not what I signed up for.

My boss is running the competition like it's an episode of Survivor. Then there's Carlos, who is, well, very distracting––in a good way. But I can't even think about him like that because fraternizing on the job means instant disqualification for the intern involved.

As if that's not enough, an anonymous informant with insider intel is trying to sabotage my dad's company on social media…and I'm afraid it's working.

Much as I'd love to quit, I can't. Kristoffs Never Quit is our family motto. I just hope there's more than one survivor by the end of this summer.
✩✮✩✮✩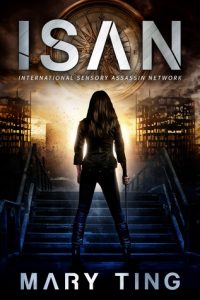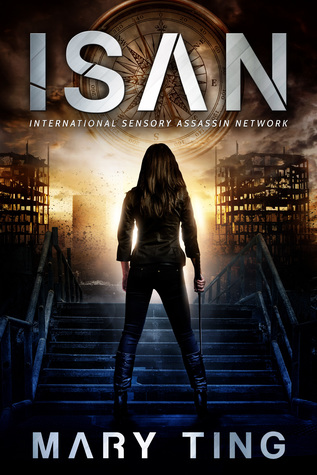 Releases 5/01 – ISAN (International Sensory Assassin Network #1) by Mary Ting (JEN'S REVIEW)
THE WORLD HAS CHANGED.

SCIENTISTS WARNED IT WOULD HAPPEN.

Meteors devastated the Earth. World Governments developed plans to help surviving citizens. The United States disbanded and salvageable land was divided into four quadrants—North, South, East, and West—governed by The Remnant Council.

Struggling to survive, seventeen-year-old Ava ends up in juvenile detention, until she is selected for a new life—with a catch. She must be injected with an experimental serum. The results will be life changing. The serum will make her better. To receive the serum, Ava agrees to join a program controlled by ISAN, the International Sensory Assassin Network.

While on a training mission, she is abducted by a rebel group led by Rhett and told that not only does she have a history with him, but her entire past is a lie perpetuated by ISAN to ensure her compliance. Unsure of who to trust, Ava must decide if her strangely familiar and handsome captor is her enemy or her savior—and time is running out.
✩✮✩✮✩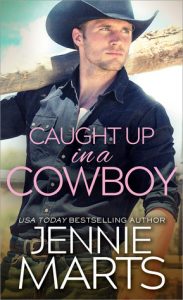 Releases 5/01 – Caught Up in a Cowboy (Cowboys of Creedence #1) by Jennie Marts (JEN'S REVIEW)
This cowboy plays to win

Rockford James was raised as a tried and true cowboy in a town crazy about ice hockey. Rock is as hot on the ice as he is on a horse, and the NHL snapped him up. Now, injuries have temporarily benched him. Body and pride wounded, he returns to his hometown ranch to find that a lot has changed. The one thing that hasn't? His feelings for high school sweetheart and girl-next-door Quinn Rivers.

Quinn had no choice but to get over Rock after he left. Teenaged and heartbroken, she had a rebound one night stand that ended in single motherhood. Now that Rock's back—and clamoring for a second chance—Quinn will do anything to avoid getting caught up in this oh-so-tempting cowboy..
✩✮✩✮✩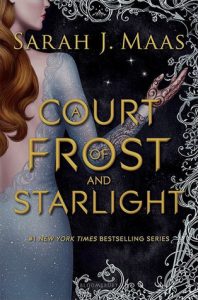 Releases 5/01 – A Court of Frost and Starlight (A Court of Thorns and Roses #3.1) by Sarah J Maas
Narrated by Feyre and Rhysand, this bridges the events in A Court of Wings and Ruin and the upcoming novels in the series.

Feyre, Rhys, and their close-knit circle of friends are still busy rebuilding the Night Court and the vastly-changed world beyond. But Winter Solstice is finally near, and with it, a hard-earned reprieve. Yet even the festive atmosphere can't keep the shadows of the past from looming. As Feyre navigates her first Winter Solstice as High Lady, she finds that those dearest to her have more wounds than she anticipated–scars that will have far-reaching impact on the future of their Court.
✩✮✩✮✩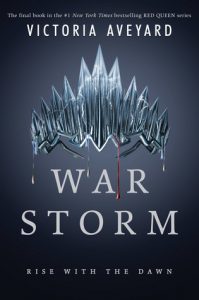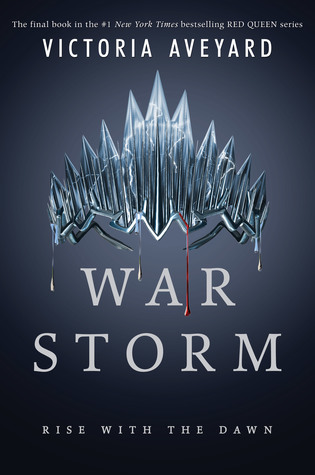 Releases 5/15 – War Storm (Red Queen #4) by Victoria Aveyard
The #1 New York Times bestselling Red Queen series comes to a stunning conclusion in War Storm.

VICTORY COMES AT A PRICE.

Mare Barrow learned this all too well when Cal's betrayal nearly destroyed her. Now determined to protect her heart—and secure freedom for Reds and newbloods like her—Mare resolves to overthrow the kingdom of Norta once and for all . . . starting with the crown on Maven's head.

But no battle is won alone, and before the Reds may rise as one, Mare must side with the boy who broke her heart in order to defeat the boy who almost broke her. Cal's powerful Silver allies, alongside Mare and the Scarlet Guard, prove a formidable force. But Maven is driven by an obsession so deep, he will stop at nothing to have Mare as his own again, even if it means demolish everything—and everyone—in his path.

War is coming, and all Mare has fought for hangs in the balance. Will victory be enough to topple the Silver kingdoms? Or will the little lightning girl be forever silenced?

In the epic conclusion to Victoria Aveyard's stunning series, Mare must embrace her fate and summon all her power . . . for all will be tested, but not all will survive.
✩✮✩✮✩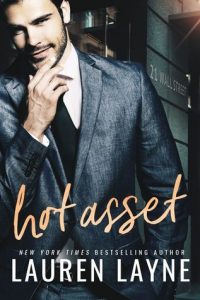 Releases 5/22 – Hot Asset (21 Wall Street #1) by Lauren Layne
Ian Bradley is the definition of a Wall Street hotshot: seven-figure salary, designer suits, and a corner office. His drive off the floor is just as potent. Every woman who knows him has felt the rush. But now he's met his match in Lara McKenzie—a woman with the power to bring Ian to his knees.

An ambitious, whip-smart daughter of FBI agents, Lara is a rising star in fighting white-collar crime. Her latest case—the investigation of Ian Bradley for insider trading—could make her career. She knows a scoundrel when she sees one. Ian fits the bill: a cocky, ridiculously handsome bad boy with a slick swagger.

She'll do anything to prove he's guilty. He'll do anything to prove he's not. But it's only a matter of time before their fierce battle of wits gets oh so hot and personal. Now, taking down Ian has become more than business for Lara. It's become a pleasure—and there's more at risk than she ever dreamed.
✩✮✩✮✩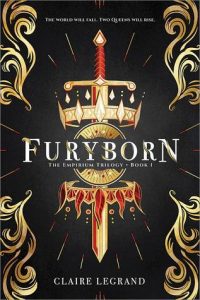 Releases 5/22 – Furyborn (The Empirium Trilogy #1) by Claire Legrand (Arielle's Review)

When assassins ambush her best friend, Rielle Dardenne risks everything to save him, exposing herself as one of a pair of prophesied queens: a queen of light, and a queen of blood. To prove she is the Sun Queen, Rielle must endure seven elemental magic trials. If she fails, she will be executed…unless the trials kill her first.

One thousand years later, the legend of Queen Rielle is a fairy tale to Eliana Ferracora. A bounty hunter for the Undying Empire, Eliana believes herself untouchable—until her mother vanishes. To find her, Eliana joins a rebel captain and discovers that the evil at the empire's heart is more terrible than she ever imagined.

As Rielle and Eliana fight in a cosmic war that spans millennia, their stories intersect, and the shocking connections between them ultimately determine the fate of their world—and of each other.
✩✮✩✮✩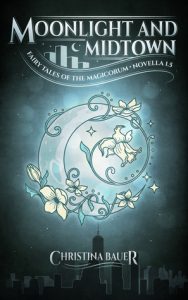 Releases 5/27 – Moonlight And Midtown (Fairy Tales of the Magicorum 1.5) by Christina Bauer
***An interim novella between WOLVES AND ROSES and SHIFTERS AND GLYPHS***

After battling werewolves and evil aunties, Bryar Rose is ready to enjoy her new life. No more crazy aunties. Her curse is toast. And Bry's new man, Knox, is literally a dream come true. Best of all, Bry will soon attend a regular high school. Forget those sketchy tutors! To get ready, Bry is dedicating the rest of her summer to some serious back-to-school shopping with her best friend, Elle. It's a blast, except for one thing:

Mysterious strangers are following Bry across Manhattan.

All these stalkers have oddly familiar scents and an uncanny ability to slip into the shadows whenever Bry tries to confront them. Even worse, their presence is making Knox act crazy with a capital C.

But Bry's having none of it. Enough of her life has already been ruined by secrets. With Elle's help, Bry plans to confront these strangers, find out what they want, and send them packing. Trouble is, the truth about their identity won't be so easy to manage, especially when Bry finds out how these stalkers could change her future with Knox…and not for the better.
✩✮✩✮✩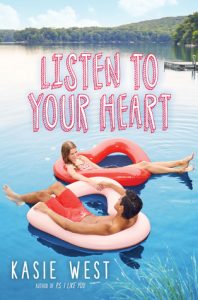 Releases 5/29 – Listen to Your Heart by Kasie West
Talking to other people isn't Kate Bailey's favorite activity. She'd much rather be out on the lake, soaking up the solitude and sunshine. So when her best friend, Alana, convinces Kate to join their high school's podcast, Kate is not expecting to be chosen as the host. Now she'll have to answer calls and give advice on the air? Impossible.



But to Kate's surprise, she turns out to be pretty good at the hosting gig. Then the podcast gets in a call from an anonymous guy, asking for advice about his unnamed crush. Kate is pretty sure that the caller is gorgeous Diego Martinez, and even surer that the girl in question is Alana. Kate is excited for her friend … until Kate herself starts to develop feelings for Diego. Suddenly, Kate finds that while doling out wisdom to others may be easy, asking for help is tougher than it looks, and following your own advice is even harder.

Kasie West's adorable story of secrets, love, and friendship is sure to win over hearts everywhere.
✩✮✩✮✩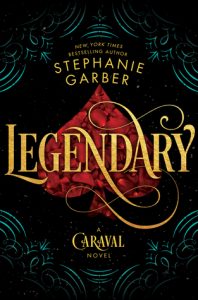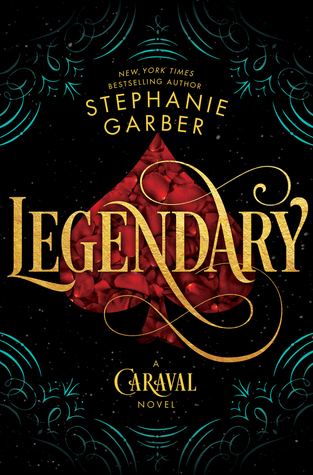 Releases 5/29 – Legendary (Caraval #2) by Stephanie Garber (Arielle's Review)

Stephanie Garber's limitless imagination takes flight once more in the colorful, mesmerizing, and immersive sequel to the bestselling breakout debut Caraval

A heart to protect. A debt to repay. A game to win.

After being swept up in the magical world of Caraval, Donatella Dragna has finally escaped her father and saved her sister Scarlett from a disastrous arranged marriage. The girls should be celebrating, but Tella isn't yet free. She made a desperate bargain with a mysterious criminal, and what Tella owes him no one has ever been able to deliver: Caraval Master Legend's true name.

The only chance of uncovering Legend's identity is to win Caraval, so Tella throws herself into the legendary competition once more—and into the path of the murderous heir to the throne, a doomed love story, and a web of secrets…including her sister's. Caraval has always demanded bravery, cunning, and sacrifice. But now the game is asking for more. If Tella can't fulfill her bargain and deliver Legend's name, she'll lose everything she cares about—maybe even her life. But if she wins, Legend and Caraval will be destroyed forever.

Welcome, welcome to Caraval…the games have only just begun.
✩✮✩✮✩
So these are the books we can't wait to be released this month! Are you excited about any of these releases too? Or is there a book we missed that we should definitely check out? Let us know. ♥
Related Posts