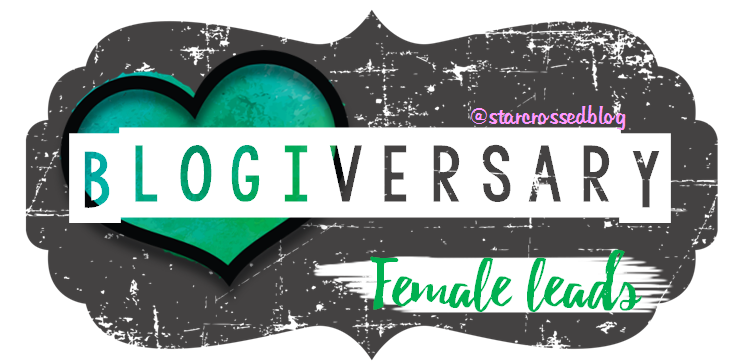 Today's the day!  We've officially been blogging for 2 years! *twirls around while smiling*  Since we've already had two posts talking about our favorite Fiercest BBFs and Kindest BBFs, today we're going to talk about some of Our Favorite Female Heroines.  These are the women we look up to, respect and absolutely love!  So have fun meeting our favorite heroines and we're wishing you lots of luck on our 3 giveaways below!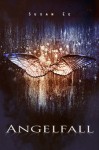 Penryn from Angelfall (Penryn & the End of Days #1) by Susan Ee – (Review)
When you' re small enough to have to look up at everyone around you, there' s no such thing as a dirty fight. That' s a new motto for me. I think I' ll keep it.
---
Meghan from The Iron King (The Iron Fey #1) by Julie Kagawa – (Review)
No matter how much I wanted a normal life, there would be a part of me that longed for this world, for the magic and wonder of it. It had seeped into my soul and shown me things I' d never thought existed. I couldn' t be normal and ignorant ever again, knowing what was out there.
---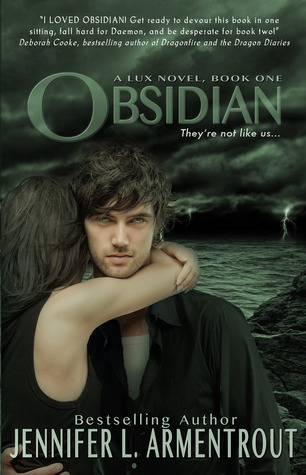 Katy from Obsidian (Lux #1) by Jennifer L. Armentrout – (Review)
Okay. That was it. "You know, you' re right. How wrong of me to call you a douchebag. Because a douchebag is too nice of a word for you," I said, smiling sweetly. "You' re a dickhead."

"A dickhead?" He repeated. "How charming."

I flipped him off.

---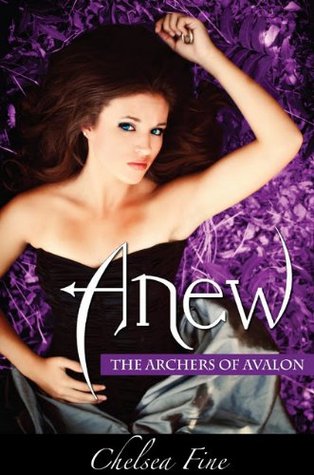 Scarlet from Anew (The Archers of Avalon #1) by Chelsea Fine – (Review)
He looked haunted. Pained.

Her heart thrummed as she felt something sorrowful grow inside of her. Heavy and warm and full of regret, it whispered something to her soul. Something powerful. Something sad.

Something Scarlet couldn' t remember.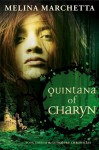 Quintana from Quintana of Charyn (The Lumatere Chronicles #3) by Melina Marchetta – (Review)
"Oh, you' re one of those, the princess said.

'One of what?'

'One of those who needs to be told their worth over and over by others. Do you know who tells me my worth, Phaedra of Alonso?'

The princess pointed a hard finger at her own chest.

'Me. I determine my own worth. If I had to rely on others I' d have lain down and died waiting."
---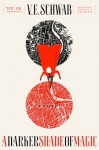 Lila from A Darker Shade of Magic (Shades of Magic #1) by Victoria Schwab – (Review)
"I' m not going to die," she said. "Not till I' ve seen it."

"Seen what?"

Her smile widened. "Everything."
---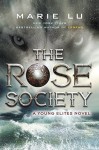 Adelina from The Rose Society by Marie Lu – (Review)
"Why can' 't I be the one to strike first, to hit so early and with such fury that my enemies cower before they can ever think of turning on me? What is so great about being good?"
---
Rose Calloway from Kiss the Sky (The Calloway Sisters #1) by Krista and Becca Ritchie – (Review)
"So bring it on, motherfuckers. Try to hurt me. Because I won' t let you."
---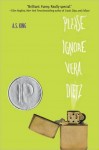 Vera from Please Ignore Vera Dietz by A. S. King (so very flawed, and I love her for it) – (Review)
"But there' s something about telling other people what to ignore that just doesn' t work for me. Especially things we shouldn' t be ignoring.

Hear that girl in your class is being abused by her stepfather and had to go to the clinic? Hear she' s bringing her mother' s pills to school and selling them to pay for it? Ignore. Ignore. Ignore. Mind your own business. Don' t make waves. Fly under the radar. It' s just one of those things, Vera.

I' m sorry, but I don' t get it. If we' re supposed to ignore everything that' s wrong in our lives, then I can' t see how we' ll ever make things right."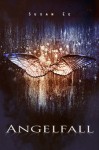 Penryn from AngelFall (Penryn and the End of the Days #1) by Susan Ee – (Review)
"Oh, please. Your giant head is getting too big for this forest. Pretty soon, you're going to get stuck trying to walk between two trees. And then, I'll have to rescue you." I give him a weary look. "Again." 
---

Katniss from The Hunger Games (The Hunger Games #) by Suzanne Collins – (Review)
"My spirit. This is a new thought. I'm not sure exactly what it means, but it suggests I'm a fighter. In a sort of brave way. It's not as if I'm never friendly. Okay, maybe I don't go around loving everybody I meet, maybe my smiles are hard to come by, but I do care for some people."
---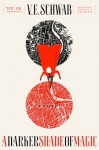 Lila from A Darker Shade of Magic (Shades of Magic #) by Victoria Schwab – (Review)
"She kicked loose a stone. "Well, I mean, it's another world, isn't it? Another version of London? Is there another version of me?"
Kell frowned. "I've never met anyone like you."
He hadn't meant it as a compliment, but Lila took it that way, flashing him a grin. "What can I say," she said, "I'm one of a kind."
---
Rose Calloway from Kiss the Sky (The Calloway Sisters #1) by Krista and Becca Ritchie – (Review)
"I roll backwards, and he only grins more. This is not a cat-and-mouse game like he believes. I am not a mouse. And he's not a cat. Or vice versa. I am the fucking shark, and he's a lame human in my ocean"
Save
Save
Save
Save
Save
Save
Related Posts