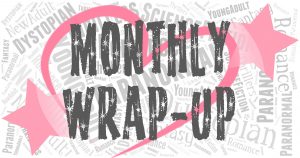 During our Monthly Wrap-Up, we'll take a look at what has happened around here in the last month. That'll include what's happened in my life, what the three of us have read, any other posts we may have had, giveaways still going on, our most popular Instagram posts, books that I've added to my ever-growing TBR and updates on my Reading Challenges.
♥ Enjoy!
I'm not sure if you've heard but Arielle had her baby girl on April 10th.  She is the most beautiful, little girl ever!  Chelsea and I are so happy for Arielle and her husband! ♥♥♥
Jen's Life:
Some of my highlights from April were –
✮ We finally took our littles to their first real baseball game.  It seemed fitting since they play it at least five days a week, ha!  They had so much fun cheering on the Reno Aces.  We lucked out too, it was a gorgeous day in the mid 70's and the boys got to watch the Aces win the game.  It was the perfect day!
✮ I celebrated my birthday on April 10th….also the same day Arielle had her little girl.  My day was filled with take-out Mexican food and cheesecake – my favorite food ever!  My five year old was sick, so we ended up just celebrating it with the four of us at home.  But that following weekend we got to have again Mexican food and cheesecake with all my family that lives here.  Best week ever!
✮ Last month I learned how to give my bestie shots so she doesn't go into early labor.  She's only 18 weeks pregnant but I'll give her a shot every week until she hits 37 weeks in September.  I was super nervous because the needle is a little more than 1 1/2″ long and the nurse had told me to "just pretend you're throwing a dart into her".  WHAT?!  But it was a lot better than I ever could have imaged…..besides the prep work which takes a long time since the medicine is so thick.  But regardless, I can do it so that's what matters, yay!
✮✩✮✩✮✩✮✩✮
What Arielle, Chelsea & Jen Read:
5 Stars:
✮ Glitter and Sparkle (Glitter and Sparkle #1) by Shari L. Tapscott
✮ To Kill a Kingdom by Alexandra Christo
✮ Love and Other Words by Christina Lauren
4.5 Stars:
✮ The Shadow Weave (Spell Weaver #2) by Annette Marie
✮ Shine and Shimmer (Glitter and Sparkle #2) by Shari L. Tapscott
✮ Spies, Lies, and Allies by Lisa Brown Roberts
4 Stars:
✮ Another Saturday Night and I Ain't Got No Body (Page Turners #1) by Jennie Marts
✮ The Demon King (Seven Realms #1) by Cinda Williams Chima
3.5 Stars:
✮ Unmaking Hunter Kennedy by Anne Eliot
✩✮✩✮✩✮✩✮✩✮
Our Favorite Books of the Month: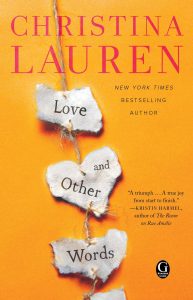 Love and Other Words by Christina Lauren (Arielle's Choice)
Seriously, please read this book. It's such a sweet story of two young people that are soul mates who have connected over books and words and who find their way back to each other even after tragedy rips them apart. I really think it would be impossible to be disappointed.

✩✮✩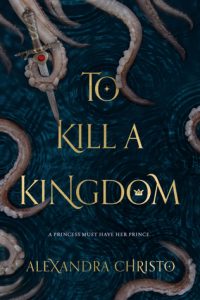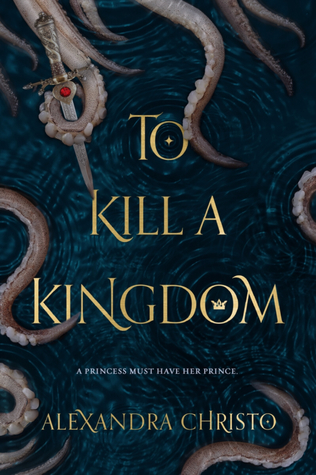 To Kill a Kingdom by Alexandra Christo (Chelsea's Choice)
Guys. I adored this book. And the writing-it was seriously out of this world. Savage. Unrelenting-the most vicious kind of poetry. If I could write, and, believe me, the last few books I've read have made me pine for it so, this is exactly how I'd want to write.
✩✮✩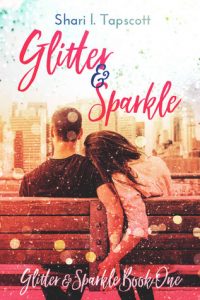 Glitter and Sparkle (Glitter and Sparkle #1) by Shari L. Tapscott (Jen's Choice)
Glitter and Sparkle was the cutest book ever!  If you're a fan of Cookie O'Gorman, or even the feelings you got while watching the movie Clueless, then you definitely have to give this one a try!
✩✮✩✮✩✮✩✮✩✮
Other Posts:
✮ Our Most Anticipated Releases For April
✮ TRAILER – Moonlight Seduction (de Vincent #2) by Jennifer L. Armentrout
✮ TOP TEN TUESDAY – Books We Loved but Will Never Re-Read
✮ TOP TEN TUESDAY – Books That Take Place In Another Country
✩✮✩✮✩✮✩✮✩✮
Instagram:
We thought it would be fun to share Chelsea & Jen's most popular posts for April. And they are….
✩✮✩✮✩✮✩✮✩✮
Books Added To Jen's TBR This Month:
✩✮✩✮✩✮✩✮✩✮
Reading Challenges:
This is the first year I've EVER joined a Reading Challenge. I went through Nicole's huge list of reading challenges – check it out here – and found three that sounded absolutely perfect for me. Here's where I am so far….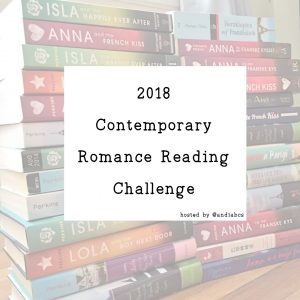 Contemporary Romance Reading Challenge
Status: 9
Goal: 16-20
✩✮✩

Beat The Backlist
Team Book Bard!
Status: 8
Goal: 15-20
✩✮✩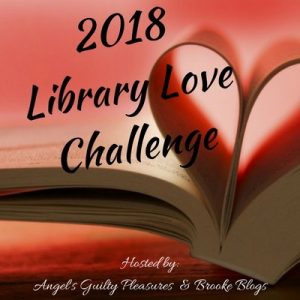 Library Love Challenge
Status: 0
Goal: 12 books
I actually read two books this month from the library, but their reviews are scheduled for next month.  So next month. 🙂
✩✮✩✮✩✮✩✮✩✮
So that was ourApril. Did you read any of the same books that we did? Or share the same favorite book as us? If not, then what was your favorite book? Or have you read any of the books I just added to my TBR?
Here's hoping you all had a wonderful April too. And cheers to May fabulous for all of us!
**We linked this post to March Monthly Wrap-Up Round-Up Link-Up at Feed Your Fiction Addiction**
Related Posts