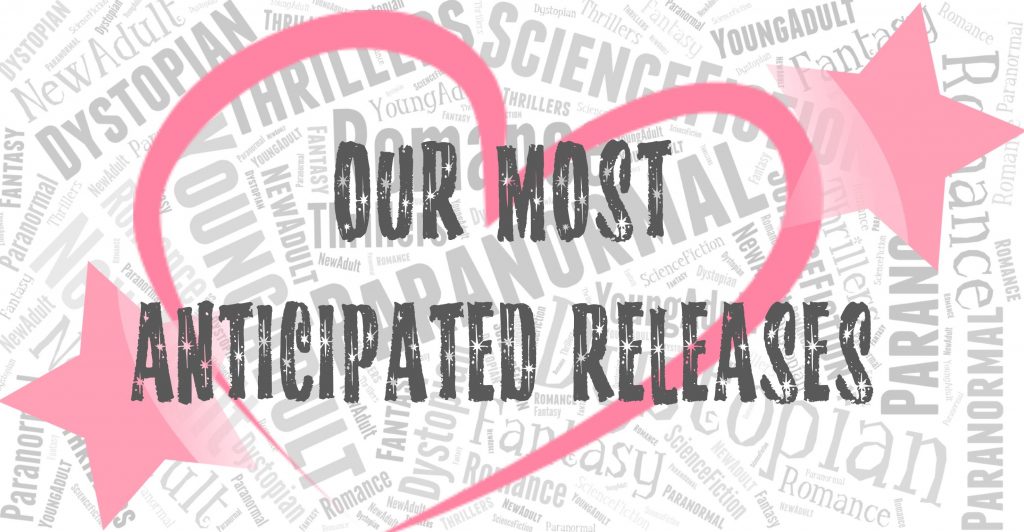 We love talking about books that we can't wait to read! And that includes the ones that haven't been released yet. So around the first day of every month, we'll share with you the books coming out that we're the most excited about. There's a link to Goodreads in case you want to add them to your tbr too! So here are the books we are counting down until they are released in August.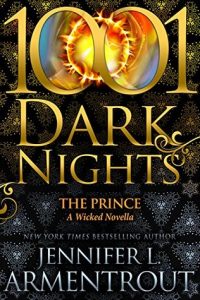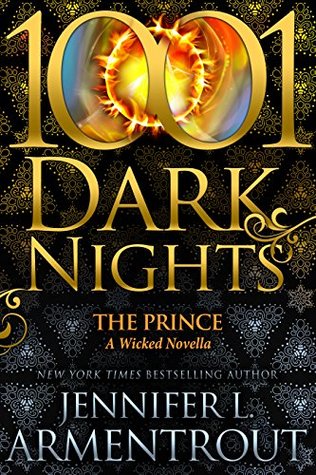 Releases 8/14 – The Prince (A Wicked Trilogy #3.5) by Jennifer L. Armentrout
From New York Times and USA Today bestselling author Jennifer L. Armentrout comes a new story in her Wicked series…

She's everything he wants….

Cold. Heartless. Deadly. Whispers of his name alone bring fear to fae and mortals alike. The Prince. There is nothing in the mortal world more dangerous than him. Haunted by a past he couldn't control, all Caden desires is revenge against those who'd wronged him, trapping him in never-ending nightmare. And there is one person he knows can help him.

She's everything he can't have…

Raised within the Order, Brighton Jussier knows just how dangerous the Prince is, reformed or not. She'd seen firsthand what atrocities he could be capable of. The last thing she wants to do is help him, but he leaves her little choice. Forced to work alongside him, she begins to see the man under the bitter ice. Yearning for him feels like the definition of insanity, but there's no denying the heat in his touch and the wicked promise is his stare.

She's everything he'll take….

But there's someone out there who wants to return the Prince to his former self. A walking, breathing nightmare that is hell bent on destroying the world and everyone close to him. The last thing either of them needs is a distraction, but with the attraction growing between them each now, the one thing he wants more than anything may be the one thing that will be his undoing.

She's everything he'd die for….

**Every 1001 Dark Nights novella is a standalone story. For new readers, it's an introduction to an author's world. And for fans, it's a bonus book in the author's series. We hope you'll enjoy each one as much as we do.**
✩✮✩✮✩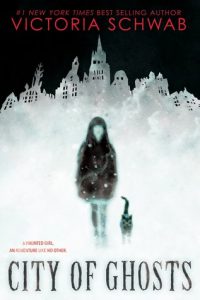 Releases 8/28 – City of Ghosts (Cassidy Blake #1) by Victoria Schwab
Ever since Cass almost drowned (okay, she did drown, but she doesn't like to think about it), she can pull back the Veil that separates the living from the dead . . . and enter the world of spirits. Her best friend is even a ghost.

So things are already pretty strange. But they're about to get much stranger.

When Cass's parents start hosting a TV show about the world's most haunted places, the family heads off to Edinburgh, Scotland. Here, graveyards, castles, and secret passageways teem with restless phantoms. And when Cass meets a girl who shares her "gift," she realizes how much she still has to learn about the Veil — and herself.

And she'll have to learn fast. The city of ghosts is more dangerous than she ever imagined.

NYT bestselling author Victoria Schwab delivers a thrillingly spooky and action-packed tale of hauntings, history, mystery, and the bond between friends (even if that friend is a ghost . . .).
✩✮✩✮✩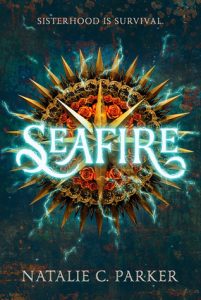 Releases 8/28 – Seafire (Seafire #1) by Natalie C. Parker
The first in a heart-stopping trilogy that recalls the undeniable feminine power of Wonder Woman and the powder-keg action of Mad Max: Fury Road, Seafire follows the captain of an all-female ship intent on taking down a vicious warlord's powerful fleet.

After her family is killed by corrupt warlord Aric Athair and his bloodthirsty army of Bullets, Caledonia Styx is left to chart her own course on the dangerous and deadly seas. She captains her ship, the Mors Navis, with a crew of girls and women just like her, who have lost their families and homes because of Aric and his men. The crew has one mission: stay alive, and take down Aric's armed and armored fleet.

But when Caledonia's best friend and second-in-command barely survives an attack thanks to help from a Bullet looking to defect, Caledonia finds herself questioning whether to let him join their crew. Is this boy the key to taking down Aric Athair once and for all…or will he threaten everything the women of the Mors Navis have worked for?

Pairing gorgeous prose with pulse-pounding action, Seafire reminds us of the importance of sisterhood and unity in the face of oppression and tyranny.
So these are the books we can't wait to be released this month! Are you excited about any of these releases too? Or is there a book we missed that we should definitely check out? Let us know. ♥
Related Posts