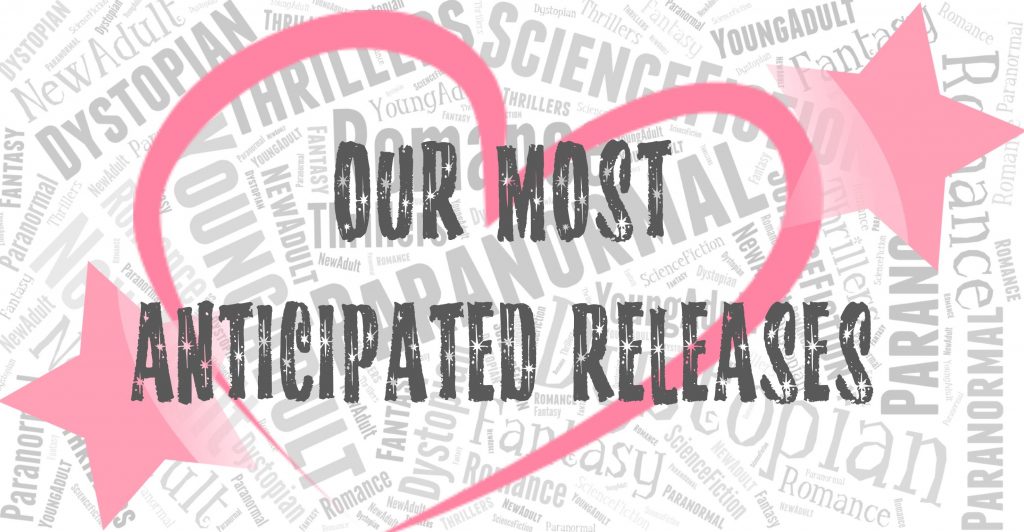 We love talking about books that we can't wait to read! And that includes the ones that haven't been released yet. So on the first day of every month we'll share with you the books coming out that month that we're the most excited about. There's a link to Goodreads in case you want to add them to your tbr too! So here are the books we are counting down until they are released in November.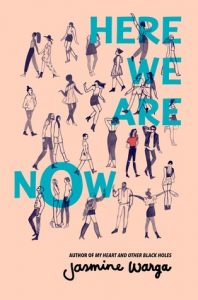 Releases 11/07 – Here We Are Now by Jasmine Warga
Taliah Sahar Abdallat lives and breathes music. Songs have always helped Tal ease the pain of never having known her father. Her mother, born in Jordan and very secretive about her past, won't say a word about who her dad really was. But when Tal finds a shoebox full of old letters from Julian Oliver—yes, the indie rock star Julian Oliver—she begins to piece the story together.
She writes to Julian, but after three years of radio silence, she's given up hope. Then one day, completely out of the blue, Julian shows up at her doorstep, and Tal doesn't know whether to be furious or to throw herself into his arms. Before she can decide, he asks her to go on a trip with him to meet her long-estranged family and to say good-bye to his father, her grandfather, who is dying.
Getting to know your father after sixteen years of estrangement doesn't happen in one car ride. But as Tal spends more time with Julian and his family, she begins to untangle her parents' secret past, and discovers a part of herself she never recognized before.
✩✮✩✮✩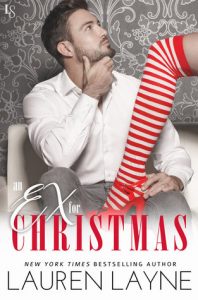 Releases 11/07 – An Ex for Christmas by Lauren Layne
When a psychic tells spunky, superstitious Kelly Byrne that she's already met her true love, she becomes obsessed with the idea of tracking him down before Christmas. Kelly immediately writes up an "Ex List" and starts contacting old boyfriends to figure out which one is the one. When her college sweetheart rolls into town, Kelly convinces herself that they're meant to be. The trouble is, sparks are flying with someone she's never given a chance: her best friend, Mark.
Mark Blakely has watched the guys on Kelly's list break her heart, and he's not looking forward to watching them do it all over again. Mark's always been there for her, but the timing's never worked out for their relationship to be something more. Now, just as Mark is ready to move on, the sexual tension between them is suddenly off the charts. With Christmas morning around the corner, he just hopes Kelly will wake up and realize that everything she wants has been right in front of her all along.
✩✮✩✮✩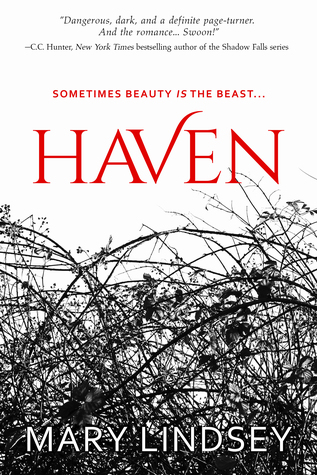 Releases 11/07 – Haven by Mary Lindsey
"We all hold a beast inside. The only difference is what form it takes when freed."
Rain Ryland has never belonged anywhere. He's used to people judging him for his rough background, his intimidating size, and now, his orphan status. He's always been on the outside, looking in, and he's fine with that. Until he moves to New Wurzburg and meets Friederike Burkhart.
Freddie isn't like normal teen girls, though. And someone wants her dead for it. Freddie warns he'd better stay far away if he wants to stay alive, but Rain's never been good at running from trouble. For the first time, Rain has something worth fighting for, worth living for. Worth dying for.
✩✮✩✮✩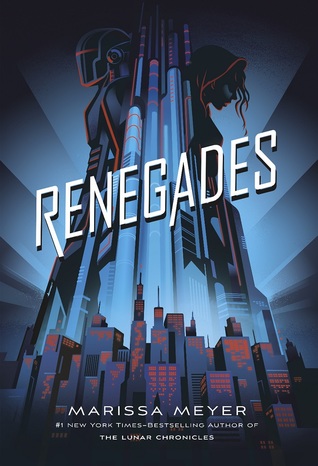 Releases 11/07 – Renegades (Renegades #1) by Marissa Meyer
The Renegades are a syndicate of prodigies―humans with extraordinary abilities―who emerged from the ruins of a crumbled society and established peace and order where chaos reigned. As champions of justice, they remain a symbol of hope and courage to everyone…except the villains they once overthrew.
Nova has a reason to hate the Renegades, and she is on a mission for vengeance. As she gets closer to her target, she meets Adrian, a Renegade boy who believes in justice―and in Nova. But Nova's allegiance is to the villains who have the power to end them both.
✩✮✩✮✩
Releases 11/07 – The November Girl by Lydia Kang
I am Anda, and the lake is my mother. I am the November storms that terrify sailors and sink ships. With their deaths, I keep my little island on Lake Superior alive.
Hector has come here to hide from his family until he turns eighteen. Isle Royale is shut down for the winter, and there's no one here but me. And now him.
Hector is running from the violence in his life, but violence runs through my veins. I should send him away, to keep him safe. But I'm half human, too, and Hector makes me want to listen to my foolish, half-human heart. And if I do, I can't protect him from the storms coming for us.
✩✮✩✮✩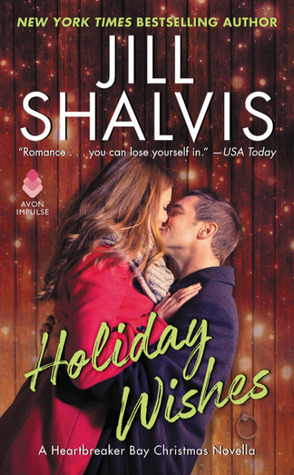 Releases 11/07 – Holiday Wishes (Heartbreaker Bay #4.5) by Jill Shalvis
When Sean O'Riley shows up at the Hartford Bed & Breakfast for his older brother's bachelor weekend, he's just hoping to make it through the weekend. What he's not expecting is to come face to face with the woman he lost his virginity to a decade ago—a woman he's never really forgotten.
The last time Lotti Hartford saw Sean, she told him she loved him while he said nothing. Now, ten years later, she's just looking for a good time. For once, she wants to be the wild and free one, and Sean – the good time guy – is the perfect candidate. 
But as the weekend continues, Sean realizes that after a lifetime of being the hook-up king, he's ready to find happily-ever-after, and he wants it with Lotti. But will she open her heart to him again? As Christmas sweeps through the little B&B, he can only hope love and magic are in the air. 
✩✮✩✮✩
Releases 11/07 – Rosemarked (Rosemarked #1) by Livia Blackburne
A healer who cannot be healed . . .
When Zivah falls prey to the deadly rose plague, she knows it's only a matter of time before she fully succumbs. Now she's destined to live her last days in isolation, cut off from her people and unable to practice her art-until a threat to her village creates a need that only she can fill.
A soldier shattered by war . . .
Broken by torture at the hands of the Amparan Empire, Dineas thirsts for revenge against his captors. Now escaped and reunited with his tribe, he'll do anything to free them from Amparan rule-even if it means undertaking a plan that risks not only his life but his very self.
Thrust together on a high-stakes mission to spy on the capital, the two couldn't be more different: Zivah, deeply committed to her vow of healing, and Dineas, yearning for vengeance. But as they grow closer, they must find common ground to protect those they love. And amidst the constant fear of discovery, the two grapple with a mutual attraction that could break both of their carefully guarded hearts.
✩✮✩✮✩
Releases 11/14 – Whichwood (Furthermore) by Tahereh Mafi
Our story begins on a frosty night . . .
Laylee can barely remember the happier times before her beloved mother died. Before her father, driven by grief, lost his wits (and his way) and she was left as the sole remaining mordeshoor in the village of Whichwood, destined to spend her days scrubbing the skins and souls of the dead in preparation for the afterlife. It's become easy to forget and easier still to ignore not only her ever-increasing loneliness, but the way her overworked hands are stiffening and turning silver, just like her hair. 
But soon, a pair of familiar strangers appear, and Laylee's world is turned upside down as she rediscovers color, magic, and the healing power of friendship. 
✩✮✩✮✩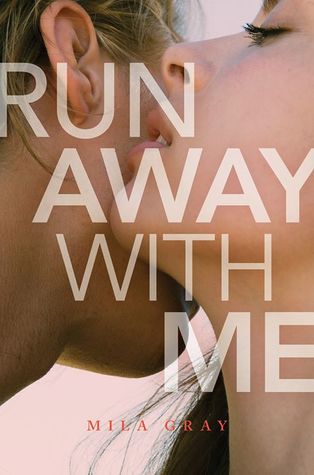 Releases 11/28 – Run Away With Me (Come Back to Me #3) by Mila Gray
Emerson Lowe and popular ice-hockey player Jake McCallister have been best friends since third grade but as their friendship starts to morph into something more a terrible event occurs that heralds the end of innocence for both of them.
Within a week, Jake's living on the other side of the country and Emerson is left alone to pick up the pieces of her life in a small town determined to paint her as a liar.
Seven years later, Emerson is still living on the beautiful Pacific West island of Bainbridge, helping run her family's business. The last thing she needs is Jake turning up, bringing with him old memories and opening up old wounds. But Jake—even better looking than Emerson remembers—seems determined to revive their friendship no matter how much Emerson tries to push him away.
Forced to work alongside him for the summer Emerson can't help but fall for Jake, and soon they're in the midst of a passionate romance that neither of them wants to end.
But both Emerson and Jake know that if they're to have any kind of future they must first confront the past—a past that most people want to stay buried.
So these are the books we can't wait to be released this month! Are you excited about any of these releases too? Or is there a book we missed that we should definitely check out? Let us know. ♥
Save
Save
Save
Save
Save
Save
Save
Save
Save
Save
Save
Save
Save
Save
Save
Related Posts