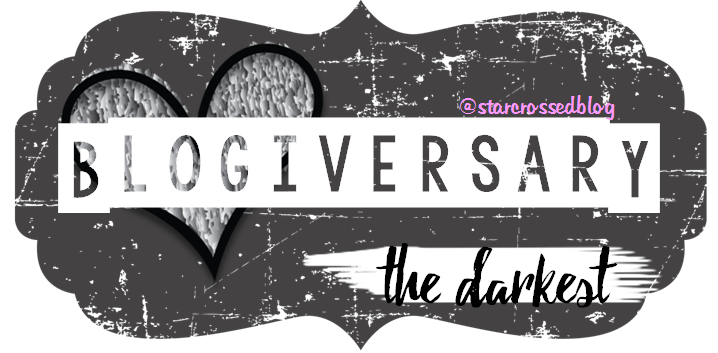 Today we're talking about our Darkest BBFs. These men take our breath away, even with all of the darkness within them! If you haven't met all of them yet, we hope you will! And don't forget about our wonderful giveaways below!
PS If you missed out on our previous blogiversary posts, they were Fiercest BBFs and Kindest BBFs, and Favorite Heroines.
---
Aeduan from The Witchlands Series by Susan Dennard
* Review * Amazon * Book Depository * Goodreads *
I say darkest because he does have some dark stuff going on but….he's always a softie inside and has a weakness for ~certain~ people, lol.
Te varuje.

I trust you as if my soul were yours.

---

Adam Moynihan from Every Other Weekend by Abigail Johnson
* Amazon * Book Depository * Goodreads *
When we first meet Adam, he is in a very dark place. His eldest brother has died in a very tragic accident and as a result, his parents have separated. With this separation, he and his other brother, are required to go back and forth from his family home to his father's apartment every other weekend. Adam is angry at the world, blames his father for his crumbling family and is constantly arguing with his brother. Adam's salvation comes in the form of his neighbor Jolene, who is also required to spend time at her father's apartment every other weekend. Over time, Adam begins to adapt to his situation and even tries to correct it, but he also knows that he's risking his relationship with Jolene if his family reunites and the visits to the apartment complex cease. How much more tortured and star-crossed can you get?
He stopped halfway inside the building and took a deep breath without taking his eyes from me. Then he dropped his bag to the floor and crossed the lobby in three long strides, sending my heart pounding. His arms went around me, and my feet were lifted from the ground as his face was buried in my shoulder. If he noticed how I stiffened when he embraced me, he didn't show it. "I really needed you to be here, right here. I wouldn't have made it another step. How'd you know that?"
---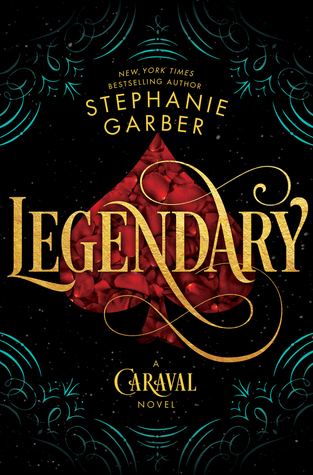 Dante from Legendary (Caraval #2) by Stephanie Garber
* Review * Amazon * Book Depository * Goodreads *
"If you're here to learn about Legend," he said, "I can tell you more than anyone inside there."

"Would you tell me who he is?" Tella asked.

"You know I can't do that."

"You could if you were Legend."

Dante's voice rumbled with a laugh. "If I was Legend I'd definitely never tell you."

"Because you don't trust me?"

"No," he answered slowly, gently tugging her even closer. "I'd hold on to my secret because I'd want to keep playing the game with you, and if I told you the truth it would spoil all the fun."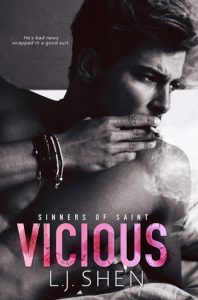 Vicious from Vicious (Sinners of Saint #1) by LJ Shen
* Review * Amazon * Goodreads
"I want you," he said simply. "Just you. Nothing else. Only ever you," he breathed out in pain, closing his eyes. "Fuck, Emilia. You."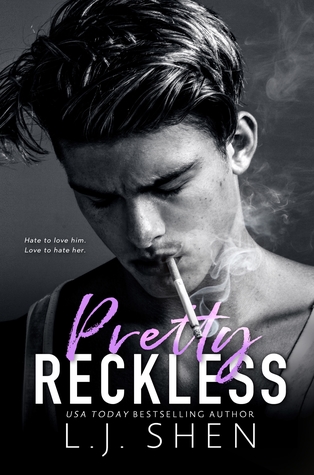 Penn from Pretty Reckless by L.J. Shen
* Amazon * Book Depository * Goodreads *
I love you, Daria Followhill, and I think you love me, too. In fact, I think we fell at the same time. You, like rain, in drizzles, over the weeks. Me, like the fucking sky above my head, all at once, crashing without the faintest chance of stopping.

Christian Allister from The Maddest Obsession (Made #2) by Danielle Lori
* Review * Amazon * Book Depository * Goodreads *
Christian Allister was a Fed who was involved in the mafia. His many shades of grey bled together and lead him again and again to the dark side. He was cold, calculated and in control. Yet it was impossible for me not to love him, especially when he was around Gianna and let his guard down for a second. Christian was seductive, dark, protective and I was obsessed with him.
His hand on me, rough, and covered in the blood of all his enemies— and most likely innocents— shouldn't affect me the way it did. But I was burning up, and I needed more. So much more.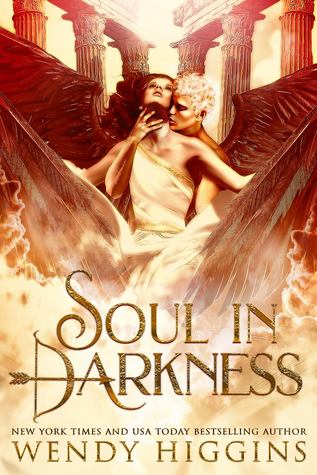 Her Husband from Soul in Darkness by Wendy Higgins
* Review * Amazon * Goodreads *
Psyche was fated to marry a monster who was described as a dark-deeded winged serpent. Yet her husband wasn't anything like she expected. He was compassionate, heartfelt, listened and tried to make her happy, I absolutely loved her husband. I want to say sooooooo much more but I can't, you just have to read the book. ♥
"I cannot say all the things I wish to say." His voice was deeper and huskier than ever, sending a ripple through me. "But if you listen, Psyche, listen to my touch…perhaps you will hear."
Giveaway:
Three people will each win a book of their choice, up to $20 USD, on Book Depository!

We have one on Twitter, you can see it here.
We have another on Instagram, you can see it here.
And below is our third giveaway. Wishing you all lots of luck!
Related Posts