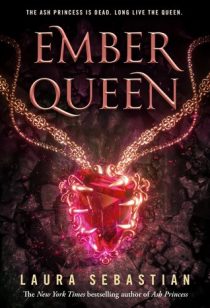 Ember Queen
(
Laura Sebastian
)
by
Laura Sebastian
Purchase on:
Amazon
, 
iBooks
, 
Book Depository
Add to:
Goodreads
Synopsis:

The thrilling conclusion to the New York Times bestselling series "made for fans of Victoria Aveyard and Sabaa Tahir" (Bustle), Ember Queen is an epic fantasy about a throne cruelly stolen and a girl who must fight to take it back for her people.

Princess Theodosia was a prisoner in her own country for a decade. Renamed the Ash Princess, she endured relentless abuse and ridicule from the Kaiser and his court. But though she wore a crown of ashes, there is fire in Theo's blood. As the rightful heir to the Astrean crown, it runs in her veins. And if she learned nothing else from her mother, she learned that a Queen never cowers.

Now free, with a misfit army of rebels to back her, Theo must liberate her enslaved people and face a terrifying new enemy: the new Kaiserin. Imbued with a magic no one understands, the Kaiserin is determined to burn down anyone and everything in her way.

The Kaiserin's strange power is growing stronger, and with Prinz Søren as her hostage, there is more at stake than ever. Theo must learn to embrace her own power if she has any hope of standing against the girl she once called her heart's sister.
Review:
Ember Queen was a beautiful weaving together of friendship, trust, tears, love, and sacrifice.  This series completely enchanted me and I devoured it in no time at all.  I fell in love with these characters.  They held my heart in the palm of their hands during their action packed journey!  So if you're a fan of young adult and fantasy, definitely add this series to your tbr.  Here are some of my favorite things about this final book…..
✮Sacrifice and Tears:
Oh, Ember Queen made me cry.  Not only was life and war brutal and unfair.  But the way some of the relationships played out tore my heart apart.  These characters became real to me.  I felt everything they did and I was with them every step of the way.  So it was impossible for them not to mark my heart with their emotions.  It was impossible not to find tears in my eyes or falling down my face.  The sacrifice and certain moments in this story made me cry sad and happy tears.  It was tragically and beautifully emotional.  I loved it!
✮Friendship:
Friendship has played such a strong part in this trilogy.  And in Ember Queen, it got even more complex.  There was hurt because of decisions that were made.  There was deep love between some of the friendships.  And there was trust threaded through some of my favorite friendships.  Through it all, it was fascinating watching how they protected each other.  For those around Theo, my favorites were definitely Søren, Artemisia, Blaise, and Heron.  Plus some from the previous books and ones we met in Ember Queen…but those names I'm keeping a secret.
✮Trust:
Just like sacrifice played a huge part, so did trust.  In this final book, trust was put on the line and tested.  And some of the things that happened, oh, I didn't even see coming.  I felt the knife to my heart, right along with Theo.  But it all made for an exciting journey, plus I loved getting to see exactly who we could and couldn't trust as things unfolded.  It left me always wanting to know what happened next.  So while there was tension, fighting, politics, and strategizing, there was always trust.  And sometimes it took my breath away.
✮Love:
I don't feel like I can say much about this, because of spoilers.  But just know that the love in this trilogy was epic, heart felt and I was rooting for it from that very first book!
I binged this trilogy in a matter of days.  And that never happens with me.  I'm usually a much slower reader.  The only thing I was left wanting was the ending to have a little bit more closure in regards to the romance.  But still, I can't wait to see whatever Laura Sebastian releases in the future!
Goodreads I Amazon I Book Depository I Barnes & Noble I iTunes: I Kobo I Google Books
Favorite Quotes:
"I died the Queen of Peace, and peace died with me," my mother told me. "But you are the Queen of Flame and Fury, and you will set their world on fire."
✮✩✮
When the world turns on its head and I'm not sure of anything, I'm sure of you. No matter where we are or who we fight against, I am always fighting for you.
✮✩✮
I survived for so long by not trusting anyone. It was a necessary lesson to learn, and I wouldn't be alive today if I hadn't learned it, but now I don't think I can make it to the end of this war without trust. There is nothing I wouldn't trust Artemisia, Heron, and Blaise with—not my life and not the future of Astrea, if it comes to that.
The three of them exchange looks before nodding.
"Yana Crebesti," they say.
✮✩✮
Suddenly I miss Søren so much that it feels like a dagger between my ribs, twisting and carving away at my flesh. I don't know if it's the hopelessness and uncertainty of this looming battle or if it's merely being here in this unfamiliar place, alone, but I miss him all the same.
✮✩✮
Even if we have the numbers to win this battle, we won't do it without casualties. Their blood will be on my hands. And I don't even know their names.
✮✩✮
"There's no shame in breaking," I tell him. "Gods know I did often enough. You just have to put yourself back together again."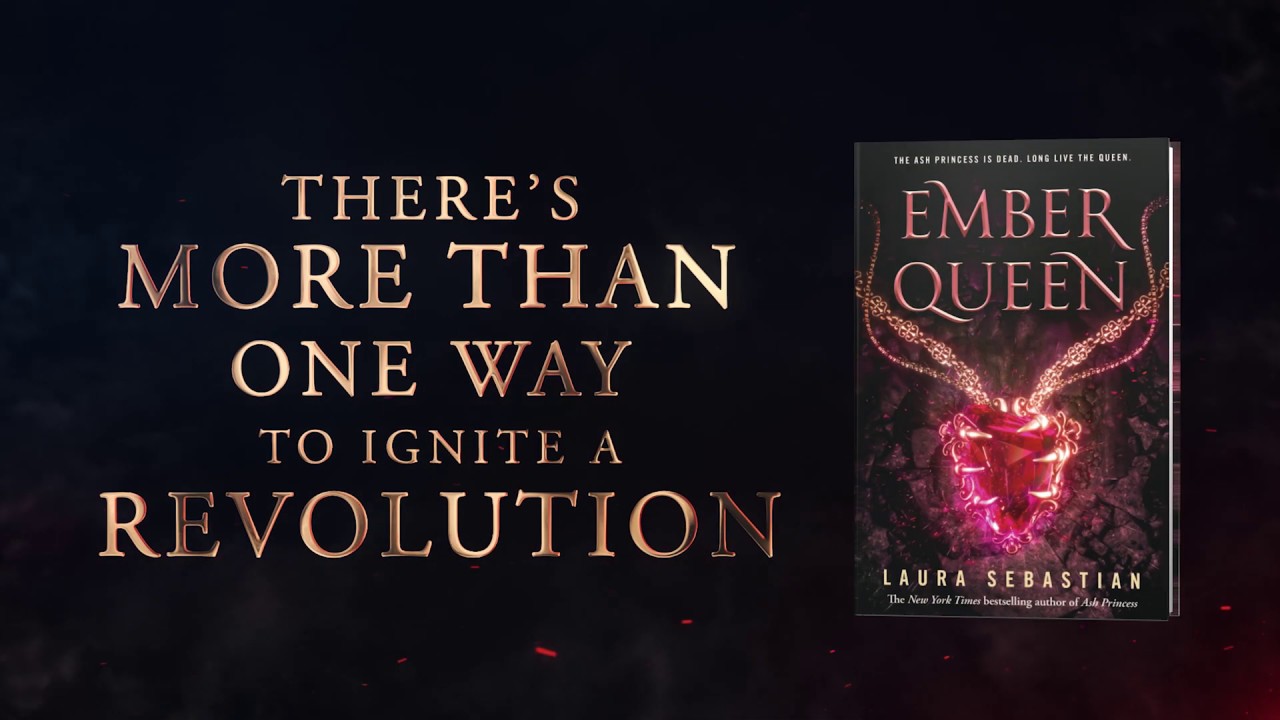 About Laura Sebastian:
Laura Sebastian was born and raised in South Florida (the Redlands and Key Largo) and has always loved telling stories–many apologies to her little brother who often got in trouble because of them. No copies of her first book, a Cinderella retelling about angels circa 2nd grade, remain. Thankfully.

After getting her BFA from Savannah College of Art and Design, she moved to New York City thinking that she would stay for a couple of years before going somewhere better suited for a small-town, sun-loving girl. Five years later, she's still here and madly in love with it.

When Laura isn't writing, she's probably reading, baking cookies or cupcakes, buying more clothes than her overstuffed closet can fit, or forcing her lazy dog Neville to take a walk.

Her debut ASH PRINCESS, the start of a YA fantasy trilogy, will be out April 24th, 2018 from Delacorte (Random House).
Giveaway:
Related Posts
I'm so excited to be a part of the Ember Queen tour! So check out my review below, along with some of my favorite quotes. And enter in a fabulous giveaway. Enjoy! ♥