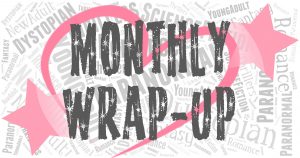 During our Monthly Wrap-Up, we'll take a look at what has happened around here in the last month. That'll include what's happened in my life, what the four of us have read, any other posts we may have had, giveaways still going on, our most popular Instagram posts, and books that I've added to my ever-growing TBR.
*We linked this post to the June Monthly Wrap-Up Round-Up Link-Up at Feed Your Fiction Addiction*
♥ Enjoy!
Jen's Life:
Some of my highlights from May & June were:
✮ We've been busy taking care of our garden.  My 9 year old built us three more planter boxes.  So we planted two kinds of tomatoes, cucumbers, yellow squash, zucchini, baby watermelons, radishes, carrots, cantaloupe, strawberries, lettuce and flowers.  It's been so much fun going out there everyday and seeing all of the changes.  We have our first cherry tomato growing on one of the tomato plants, yay!
✮ We've gone to the beach twice and found a spot where we're away from everyone.  I'm so happy my boys get to have something they're use to,  since everything else in life has changed so much.  Like my youngest lost two teeth and was scared that the tooth fairy wouldn't be able to come because of COVID-19, ugh.  It hurt my heart to even hear him say that, but my older son said that fairies can't get our diseases and saved the day!
✮ Some of my favorite recipes I've made in the last two months were Yellow Sheet Cake with Chocolate Fudge Frosting, Seriously Fudgy Homemade Brownies, My Favorite Slow Cooker Chili, Baked Creamy Cheesy Chicken Flautas, Hamburger Noodle Casserole,

✮✩✮✩✮✩✮✩✮
What Arielle, Cassie, Chelsea & Jen Read:
5 Stars:
✮ Chase the Dark (Steel & Stone #1) by Annette Marie
✮ Rage and Ruin (The Harbinger #2) by Jennifer L. Armentrout
✮ GENES (International Sensory Assassin Network #3) by Mary Ting

4.5 Stars:
✮ Yours in Scandal (Man of the Year #1) by Lauren Layne
✮ Fable (Fable #1) by Adrienne Young

4 Stars:
✮ Rebel Spy by Veronica Rossi

3 Stars:
✮ The Best Lies by Sarah Lyu


✩✮✩✮✩✮✩✮✩✮
Our Favorite Books of the Month: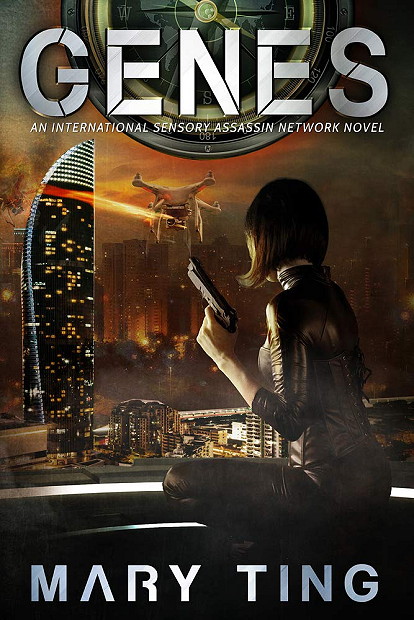 GENES (International Sensory Assassin Network #3) by Mary Ting (Jen's Choice)
An explosion of action and adventure, I was beyond addicted.  With characters I loved, new twists and turns, being on the brink of war and so much unknown, I was glued to the pages.
✩✮✩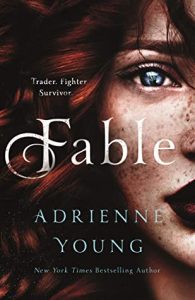 Fable (Fable #1) by Adrienne Young (Arielle's Choice)
There were several reasons why I wanted to read this book immediately when it came out. Adrienne Young has not steered me wrong so far with her gorgeous writing, THE FREAKING COVER, and the mention of the sea being Fable's only home and bam, I clicked the request button on NetGalley so fast.Just as I suspected, I was not in any way let down.
 
Instagram:
We thought it would be fun to share our most popular posts for May & June. And they were….
 

 

View this post on Instagram

 
 

 

View this post on Instagram

 
 

 

View this post on Instagram

 
 

 

View this post on Instagram

 
✩✮✩✮✩✮✩✮✩✮
Books Added To Jen's TBR This Month:
I just keep adding books to my tbr and this month was ummm yeah….I don't even know lol…..
✩✮✩✮✩✮✩✮✩✮
So that was our May & June! Did you read any of the same books that we did? Or share the same favorite book as us? If not, then what was your favorite book? Or have you read any of the books I just added to my TBR?
Here's hoping you all had a wonderful May & June too. And cheers to July being fabulous for all of us!
Related Posts