Happy Friday!  Below you will find:
Two giveaways!
What we just finished and loved.
What we are planning to read next.
Upcoming releases, in the next week, that we are extremely excited about!
And of course the latest sales and freebies, which we have either read or have on our to-read lists.
♥ Enjoy!
Giveaways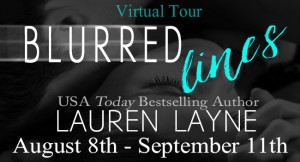 Enter to win One Loveswept mug + one Flirt mug + eBook bundle of JUST A LITTLE CRUSH by Renita Pizzitola, CRUSHED by Lauren Layne, AGAINST THE CAGE by Sidney Halston, POSSESS by Laura Marie Altom, AFTER MIDNIGHT by Kathy Clark, MAKE YOU BURN by Megan Crane, MY HIGHLAND LOVER by Maeve Greyson, BREAKING NOAH by Missy Johnson and Ashley Suzanne, A FASHIONABLE INDULGENCE by K.J. Charles, and FORBIDDEN by Jacquelyn Frank → Click Here

Enter to win a $20 Amazon Gift Card & Swag Pack (US only) → Click Here
Just Finished and Loved
How to Lead a Life of Crime by Kirsten Miller
 – 5 Stars! This chilling cast of characters will make your head spin…..and I still am thinking about it, even a day after finishing.  A meth dealer. A prostitute. A serial killer.  Anywhere else, they'd be vermin. At the Mandel Academy, they're called prodigies. The most exclusive school in New York City has been training young criminals for over a century. Only the most ruthless students are allowed to graduate. The rest disappear.  Flick, a teenage pickpocket, has risen to the top of his class. But then Mandel recruits a fierce new competitor who also happens to be Flick's old flame. They've been told only one of them will make it out of the Mandel Academy. Will they find a way to save each other—or will the school destroy them both? Chelsea's Review
✩✮✩✮✩
Pines (Wayward Pines #1) by Blake Crouch
 – 5 Stars!  Fast-paced, gripping, Pines let me begging for more – I am in awe. READ IT. READ IT. READ IT. This book is fabulous.  Secret service agent Ethan Burke arrives in Wayward Pines, Idaho, with a clear mission: locate and recover two federal agents who went missing in the bucolic town one month earlier. But within minutes of his arrival, Ethan is involved in a violent accident. He comes to in a hospital, with no ID, no cell phone, and no briefcase. The medical staff seems friendly enough, but something feels…off. As the days pass, Ethan's investigation into the disappearance of his colleagues turns up more questions than answers. Why can't he get any phone calls through to his wife and son in the outside world? Why doesn't anyone believe he is who he says he is? And what is the purpose of the electrified fences surrounding the town? Are they meant to keep the residents in? Or something else out? Each step closer to the truth takes Ethan further from the world he thought he knew, from the man he thought he was, until he must face a horrifying fact—he may never get out of Wayward Pines alive. Chelsea's Review
✩✮✩✮✩
Our Other Reviews:
4.5 Stars:
A Drink Before the War (Kenzie & Gennaro #1) by Dennis Lehane  → Anna's Review
4 Stars:
Wayward (Wayward Pines #2) by Blake Crouch → Anna's Review & Chelsea's Review
Fall with Me (Wait for You #4) by J. Lynn, Jennifer L. Armentrout → Jen's Review
3.5 Stars:
The Last Town (Wayward Pines #3) by Blake Crouch → Anna's Review
✩✮✩✮✩✮✩✮✩✮
Reading Next
Dream of You (Wait for You #4.5) by J. Lynn, Jennifer L. Armentrout
– Abby Erickson isn't looking for a one-night stand, a relationship, or anything that involves any one-on-one time, but when she witnesses a shocking crime, she's thrust into the hands of the sexiest man she's ever seen – Colton Anders. His job is to protect her, but with every look, every touch, and every simmering kiss, she's in danger of not only losing her life but her heart also.
✩✮✩✮✩
A Drink Before the War (Kenzie & Gennaro #1) by Dennis Lehane
– A cabal of powerful Boston politicians is willing to pay Kenzie and Gennaro big money for a seemingly small job: to find the missing cleaning woman who stole some secret documents. As Kenzie and Gennaro learn, however, this crime is no ordinary theft. It's about justice. About right and wrong. But in Boston, finding the truth isn't just a dirty business … it's deadly.
✩✮✩✮✩✮✩✮✩✮
Upcoming Releases
Sweet Temptation (The Sweet Trilogy #4) by Wendy HIggins
 (Releases 9/08) – Bad boy Kaidan Rowe has never wanted for anything–money, popularity, musical talent…hot girls–but seducing them is part of his duty as a Nephilim, slave to the demon Dukes. As the son of the Duke of Lust, Kaidan has learned his father's ways, becoming a master of passion, a manipulator of chemistry. Disobeying his father would mean certain death. Thankfully for Kaidan, he's good at his job. And he enjoys it.  Until he meets Anna Whitt–sweet, smart, feisty, and inexplicably good–the one girl seemingly immune to his charms. The daughter of a guardian angel and a fallen one, she has a certain power over him, one that makes him wish for more than he could ever deserve.  Determined to save all the Neph from their dark lives as the influencers of sin, Anna joins forces with Kaidan to overcome the demons' oppressive ways. In the light of her affections, Kaidan must undergo his toughest test of all, a battle of the heart.  Sensual and swoon worthy, this companion volume to the acclaimed Sweet Evil series from New York Times bestselling author Wendy Higgins, told from the perspective of the irresistibly sexy and mysterious Kaidan Rowe, gives readers revealing insights into his struggle, his intense connection to Anna, and most of all, the true emotions that drive him.
✩✮✩✮✩
Stand-Off (Winger #2) by Andrew Smith
– The story continues!  In the first book Winger
, Ryan Dean West is a fourteen-year-old junior at a boarding school for rich kids. He's living in Opportunity Hall, the dorm for troublemakers, and rooming with the biggest bully on the rugby team. And he's madly in love with his best friend Annie, who thinks of him as a little boy.  Ryan Dean manages to survive life's complications with the help of his sense of humor, rugby buddies, and his penchant for doodling comics. But when the unthinkable happens, he has to figure out how to hold on to what's important, even when it feels like everything has fallen apart.  Filled with hand-drawn infographics and illustrations and told in a pitch-perfect voice, this realistic depiction of a teen's experience strikes an exceptional balance of hilarious and heartbreaking.
✩✮✩✮✩
Fans of the Impossible Life by Kate Scelsa
– Mira is starting over at Saint Francis Prep. She promised her parents she would at least try to pretend that she could act like a functioning human this time, not a girl who can't get out of bed for days on end, who only feels awake when she's with Sebby.  Jeremy is the painfully shy art nerd at Saint Francis who's been in self-imposed isolation after an incident that ruined his last year of school. When he sees Sebby for the first time across the school lawn, it's as if he's been expecting this blond, lanky boy with mischief glinting in his eye.  Sebby, Mira's gay best friend, is a boy who seems to carry sunlight around with him. Even as life in his foster home starts to take its toll, Sebby and Mira together craft a world of magic rituals and impromptu road trips, designed to fix the broken parts of their lives.  As Jeremy finds himself drawn into Sebby and Mira's world, he begins to understand the secrets that they hide in order to protect themselves, to keep each other safe from those who don't understand their quest to live for the impossible.
✩✮✩✮✩
Check out our list of upcoming releases that we can't wait for→ Click Here
$0.99

$1.99

$2.99
$3.99
Related Posts