Happy Friday!  Below you will find:
Two giveaways!
What we just finished and loved.
What we are planning to read next.
Upcoming releases, in the next week, that we are extremely excited about!
And of course the latest sales and freebies, which we have either read or have on our to-read lists.
♥ Enjoy!
Giveaways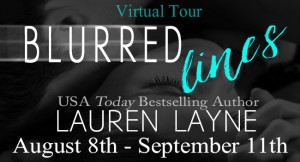 Enter to win One Loveswept mug + one Flirt mug + eBook bundle of JUST A LITTLE CRUSH by Renita Pizzitola, CRUSHED by Lauren Layne, AGAINST THE CAGE by Sidney Halston, POSSESS by Laura Marie Altom, AFTER MIDNIGHT by Kathy Clark, MAKE YOU BURN by Megan Crane, MY HIGHLAND LOVER by Maeve Greyson, BREAKING NOAH by Missy Johnson and Ashley Suzanne, A FASHIONABLE INDULGENCE by K.J. Charles, and FORBIDDEN by Jacquelyn Frank → Click Here

Enter to win a $20 Amazon Gift Card & Swag Pack (US only) → Click Here
Just Finished and Loved
Everything, Everything by Nicola Yoon
– 5 Stars!  I was so unsure….but then something happened…something that changed it all. And of all a sudden-BAM! The tears, the feels, the longing, the heartache…the hope.  My disease is as rare as it is famous. Basically, I'm allergic to the world. I don't leave my house, have not left my house in seventeen years. The only people I ever see are my mom and my nurse, Carla.  But then one day, a moving truck arrives next door. I look out my window, and I see him. He's tall, lean and wearing all black—black T-shirt, black jeans, black sneakers, and a black knit cap that covers his hair completely. He catches me looking and stares at me. I stare right back. His name is Olly.  Maybe we can't predict the future, but we can predict some things. For example, I am certainly going to fall in love with Olly. It's almost certainly going to be a disaster.  Chelsea's Review
✩✮✩✮✩
Darkness, Take My Hand (Kenzie & Gennaro #2) by Dennis Lehane
– 5 Stars!  But the fact is, Darkness, Take My Hand deserves its 5 stars nonetheless, because of the impact this book had on me. Here I am, staring at the wall, disturbed in my own core feelings, and I know that I would never forget this book.  The story continues!  In A Drink Before the War
, a cabal of powerful Boston politicians is willing to pay Kenzie and Gennaro big money for a seemingly small job: to find the missing cleaning woman who stole some secret documents. As Kenzie and Gennaro learn, however, this crime is no ordinary theft. It's about justice. About right and wrong. But in Boston, finding the truth isn't just a dirty business … it's deadly.  Anna's Review
✩✮✩✮✩
Our Other Reviews:
4.5 Stars:
Dream of You (Wait for You #4.5) by J. Lynn, Jennifer L. Armentrout → Jen's Review
4 Stars:
The Last Town (Wayward Pines #3) by Blake Crouch → Chelsea's Review & Chelsea's Review
3.5 Stars:
A Drink Before the War (Kenzie & Gennaro #1) by Dennis Lehane → Chelsea's Review
3 Stars:
Stepping Stones (The Stone Series #1) by Kacey Vanderkarr → Jen's Review
✩✮✩✮✩✮✩✮✩✮
Reading Next
Forever with You (Wait for You #5) by Jennifer L. Armentrout
(review to be posted on release date 9/29) – Some things you just believe in, even if you've never experienced them. For Stephanie, that list includes love. It's out there. Somewhere. Eventually. Meanwhile she's got her job at the mixed martial arts training center and hot flings with gorgeous, temporary guys like Nick. Then a secret brings them closer, opening Steph's eyes to a future she never knew she wanted—until tragedy rips it away.  Nick's self-assured surface shields a past no one needs to know about. His mind-blowing connection with Steph changes all that. As fast as he's knocking down the walls that have kept him commitment-free, she's building them up again, determined to keep the hurt—and Nick—out. But he can't walk away. Not when she's the only one who's ever made him wish for forever . . .
✩✮✩✮✩
Faking Normal (Faking Normal #1) by Courtney C. Stevens
– Alexi Littrell hasn't told anyone what happened to her over the summer by her backyard pool. Instead, she hides in her closet, counts the slats in the air vent, and compulsively scratches the back of her neck, trying to make the outside hurt more than the inside does—and deal with the trauma.  When Bodee Lennox—"the Kool-Aid Kid"—moves in with the Littrells after a family tragedy, Alexi discovers an unlikely friend in this quiet, awkward boy who has secrets of his own. As their friendship grows, Alexi gives him the strength to deal with his past, and Bodee helps her summon the courage to find her voice and speak up about the rape that has changed the course of her life.
✩✮✩✮✩
I'll Meet You There by Heather Demetrios
– If seventeen-year-old Skylar Evans were a typical Creek View girl, her future would involve a double-wide trailer, a baby on her hip, and the graveyard shift at Taco Bell. But after graduation, the only thing standing between straightedge Skylar and art school are three minimum-wage months of summer. Skylar can taste the freedom–that is, until her mother loses her job and everything starts coming apart. Torn between her dreams and the people she loves, Skylar realizes everything she's ever worked for is on the line.  Nineteen-year-old Josh Mitchell had a different ticket out of Creek View: the Marines. But after his leg is blown off in Afghanistan, he returns home, a shell of the cocksure boy he used to be. What brings Skylar and Josh together is working at the Paradise–a quirky motel off California's dusty Highway 99. Despite their differences, their shared isolation turns into an unexpected friendship and soon, something deeper.
✩✮✩✮✩✮✩✮✩✮
Upcoming Releases
Dumplin' by Julie Murphy
(Releases 9/15) – Dubbed "Dumplin'" by her former beauty queen mom, Willowdean has always been at home in her own skin. Her thoughts on having the ultimate bikini body? Put a bikini on your body. With her all-American-beauty best friend, Ellen, by her side, things have always worked . . .  until Will takes a job at Harpy's, the local fast-food joint. There she meets Private School Bo, a hot former jock. Will isn't surprised to find herself attracted to Bo. But she is surprised when he seems to like her back.  Instead of finding new heights of self-assurance in her relationship with Bo, Will starts to doubt herself. So she sets out to take back her confidence by doing the most horrifying thing she can imagine: entering the Miss Teen Blue Bonnet Pageant—along with several other unlikely candidates—to show the world that she deserves to be up there as much as any twiggy girl does. Along the way, she'll shock the hell out of Clover City—and maybe herself most of all.
✩✮✩✮✩
Tonight the Streets Are Ours by Leila Sales
(Releases 9/15) – Recklessly loyal. That's how seventeen-year-old Arden Huntley has always thought of herself. Taking care of her loved ones is what gives Arden purpose in her life and makes her feel like she matters. But lately she's grown resentful of everyone–including her needy best friend and her absent mom–taking her loyalty for granted.  Then Arden stumbles upon a website called Tonight the Streets Are Ours, the musings of a young New York City writer named Peter, who gives voice to feelings that Arden has never known how to express. He seems to get her in a way that no one else does, and he hasn't even met her.  Until Arden sets out on a road trip to find him.  During one crazy night out in New York City filled with parties, dancing, and music–the type of night when anything can happen, and nearly everything does–Arden discovers that Peter isn't exactly who she thought he was. And maybe she isn't exactly who she thought she was, either.
✩✮✩✮✩
Fans of the Impossible Life by Kate Scelsa
– Mira is starting over at Saint Francis Prep. She promised her parents she would at least try to pretend that she could act like a functioning human this time, not a girl who can't get out of bed for days on end, who only feels awake when she's with Sebby.  Jeremy is the painfully shy art nerd at Saint Francis who's been in self-imposed isolation after an incident that ruined his last year of school. When he sees Sebby for the first time across the school lawn, it's as if he's been expecting this blond, lanky boy with mischief glinting in his eye.  Sebby, Mira's gay best friend, is a boy who seems to carry sunlight around with him. Even as life in his foster home starts to take its toll, Sebby and Mira together craft a world of magic rituals and impromptu road trips, designed to fix the broken parts of their lives.  As Jeremy finds himself drawn into Sebby and Mira's world, he begins to understand the secrets that they hide in order to protect themselves, to keep each other safe from those who don't understand their quest to live for the impossible.
✩✮✩✮✩
Check out our list of upcoming releases that we can't wait for→ Click Here
$0.99

$1.99

$2.99
$3.99
Related Posts