On Fridays, we take a look at what has happened around here in the last week, what's coming up that we are excited about and anything else that we may have to share!
♥ Enjoy!
Giveaways:

Enter to win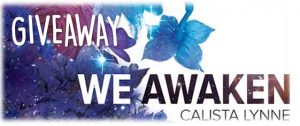 5 E-copies of WE AWAKEN by Calista Lynne. Enter →
HERE
.
✩✮✩✮✩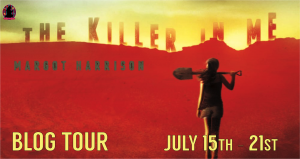 Win a finished copy of THE KILLER IN ME by Margot Harrison and some swag (US Only).  Enter →
HERE
.
 ✩✮✩✮✩

Five (5) Exclusive Print Copies of FROM THIS DAY FORWARD, A Wedding Belles Novella.  Enter →
HERE
.
✩✮✩✮✩✮✩✮✩✮
Just Finished and Loved: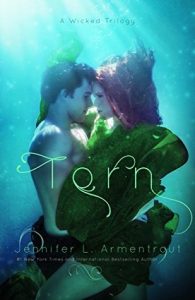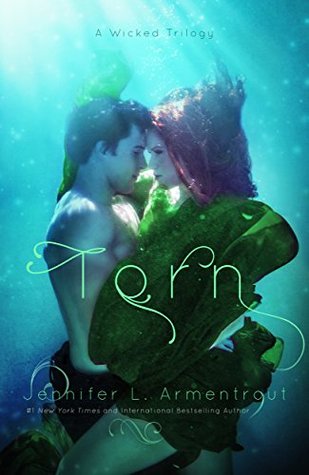 Torn (A Wicked Trilogy #2) by Jennifer L. Armentrout → Jen's Review
5 Stars!  Torn was an emotional ride that was filled with uncertainty and characters I absolutely loved!  It was everything I was hoping the second book would be and much, much more!
The story continues! In the first book, Wicked, Twenty-two year old Ivy Morgan isn't your average college student. She, and others like her, know humans aren't the only thing trolling the French Quarter for fun… and for food. Her duty to the Order is her life. After all, four years ago, she lost everything at the hands of the creatures she'd sworn to hunt, tearing her world and her heart apart. Ren Owens is the last person Ivy expected to enter her rigidly controlled life. He's six feet and three inches of temptation and swoon-inducing charm. With forest-green eyes and a smile that's surely left a stream of broken hearts in its wake, he has an uncanny, almost unnatural ability to make her yearn for everything he has to offer. But letting him in is as dangerous as hunting the cold-blooded killers stalking the streets. Losing the boy she loved once before had nearly destroyed her, but the sparking tension that grows between them becomes impossible for Ivy to deny. Deep down, she wants… she needs more than what her duty demands of her, what her past has shaped for her. But as Ivy grows closer to Ren, she realizes she's not the only one carrying secrets that could shatter the frail bond between them. There's something he's not telling her, and one thing is for certain. She's no longer sure what is more dangerous to her—the ancient beings threatening to take over the town or the man demanding to lay claim to her heart and her soul.
✩✮✩✮✩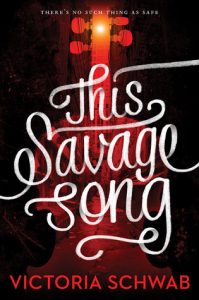 This Savage Song (Monsters of Verity #1) by V.E. Schwab → Chelsea's Review
5 Stars!  Schwab creates the best of the best when it comes to intricately layered males with imperfections. So when August…well…when things start to crumble…I loved this story even more.
There's no such thing as safe in a city at war, a city overrun with monsters. In this dark urban fantasy from acclaimed author Victoria Schwab, a young woman and a young man must choose whether to become heroes or villains—and friends or enemies—with the future of their home at stake. The first of two books, This Savage Song is a must-have for fans of Holly Black, Maggie Stiefvater, and Laini Taylor.  Kate Harker and August Flynn are the heirs to a divided city—a city where the violence has begun to breed actual monsters. All Kate wants is to be as ruthless as her father, who lets the monsters roam free and makes the humans pay for his protection. All August wants is to be human, as good-hearted as his own father, to play a bigger role in protecting the innocent—but he's one of the monsters. One who can steal a soul with a simple strain of music. When the chance arises to keep an eye on Kate, who's just been kicked out of her sixth boarding school and returned home, August jumps at it. But Kate discovers August's secret, and after a failed assassination attempt the pair must flee for their lives. In This Savage Song, Victoria Schwab creates a gritty, seething metropolis, one worthy of being compared to Gotham and to the four versions of London in her critically acclaimed fantasy for adults, A Darker Shade of Magic. Her heroes will face monsters intent on destroying them from every side—including the monsters within.
✩✮✩✮✩
4 Stars:
False Hearts (False Hearts #1) by Laura Lam → Anna's Review
1 Star:
Nevernight (The Nevernight Chronicles #1) by Jay Kristoff → Anna's Review
✩✮✩✮✩
We also had our very first discussion post YAY!  We're calling ours Ramblings, because that's a better fit for how we talk to each other about bookish stuff 🙂 .  Our first ever Ramblings was about To NA or Not To NA. If you missed it, then you can check it out here.
✩✮✩✮✩✮✩✮✩✮
Reading Next: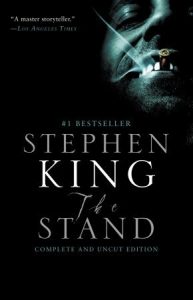 The Stand by Stephen King
This is the way the world ends: with a nanosecond of computer error in a Defense Department laboratory and a million casual contacts that form the links in a chain letter of death.  And here is the bleak new world of the day after: a world stripped of its institutions and emptied of 99 percent of its people. A world in which a handful of panicky survivors choose sides — or are chosen. A world in which good rides on the frail shoulders of the 108-year-old Mother Abigail — and the worst nightmares of evil are embodied in a man with a lethal smile and unspeakable powers: Randall Flagg, the dark man.  In 1978 Stephen King published The Stand, the novel that is now considered to be one of his finest works. But as it was first published, The Stand was incomplete, since more than 150,000 words had been cut from the original manuscript.  Now Stephen King's apocalyptic vision of a world blasted by plague and embroiled in an elemental struggle between good and evil has been restored to its entirety. The Stand : The Complete And Uncut Edition includes more than five hundred pages of material previously deleted, along with new material that King added as he reworked the manuscript for a new generation. It gives us new characters and endows familiar ones with new depths. It has a new beginning and a new ending. What emerges is a gripping work with the scope and moral comlexity of a true epic.  For hundreds of thousands of fans who read The Stand in its original version and wanted more, this new edition is Stephen King's gift. And those who are reading The Stand for the first time will discover a triumphant and eerily plausible work of the imagination that takes on the issues that will determine our survival.
✩✮✩✮✩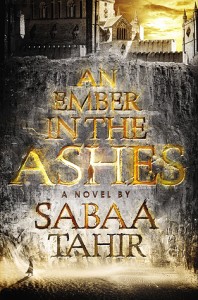 An Ember in the Ashes (An Ember in the Ashes #1) by Sabaa Tahir
Laia is a slave. Elias is a soldier. Neither is free.   Under the Martial Empire, defiance is met with death. Those who do not vow their blood and bodies to the Emperor risk the execution of their loved ones and the destruction of all they hold dear.   It is in this brutal world, inspired by ancient Rome, that Laia lives with her grandparents and older brother. The family ekes out an existence in the Empire's impoverished backstreets. They do not challenge the Empire. They've seen what happens to those who do.   But when Laia's brother is arrested for treason, Laia is forced to make a decision. In exchange for help from rebels who promise to rescue her brother, she will risk her life to spy for them from within the Empire's greatest military academy.   There, Laia meets Elias, the school's finest soldier—and secretly, its most unwilling. Elias wants only to be free of the tyranny he's being trained to enforce. He and Laia will soon realize that their destinies are intertwined—and that their choices will change the fate of the Empire itself.
✩✮✩✮✩✮✩✮✩✮
Upcoming Releases: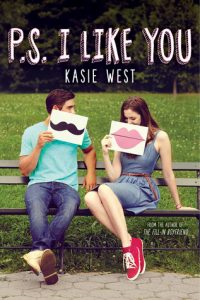 P.S. I Like You by Kasie West (Releases 7/26)
Signed, sealed, delivered…   While spacing out in Chemistry class, Lily scribbles some of her favorite song lyrics onto her desk. The next day, she finds that someone has continued the lyrics on the desk, and added a message to her. Intrigue!  Soon, Lily and her anonymous pen pal are exchanging full-on letters — sharing secrets, recommending bands, and opening up to each other. Lily realizes she's kind of falling for this letter writer. Only who is he? As Lily attempts to unravel the mystery, and juggle school, friends, crushes, and her crazy family, she discovers that matters of the heart can't always be spelled out…   Kasie West brings irresistible wit, warmth, and sparkle to this swoon-worthy story of love showing up when you least expect it.
Chelsea's 4.5 Star Review & Anna's 3.5 Star Review
✩✮✩✮✩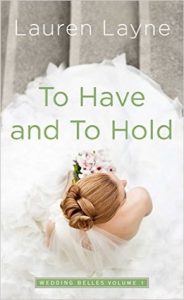 To Have and to Hold (The Wedding Belles #1) by Lauren Layne (Releases 7/26)
Discovering her fiancé is an international con man just moments before they exchange vows devastates celebrity wedding planner Brooke Baldwin's business—and breaks her heart. Now a pariah in Los Angeles, she seeks a fresh start in New York City and thinks she's found it with her first bridal client, a sweet—if slightly spoiled—hotel heiress. Then she meets the uptight businessman who's holding the purse strings.  Seth Tyler wishes he could write a blank check and be done with his sister Maya's fancy-pants wedding. Unfortunately, micromanaging the event is his only chance at proving Maya's fiancé is a liar. Standing directly in his way is the stunning blonde wedding planner whose practiced smiles and sassy comebacks both irritate and arouse him. He needs Brooke's help. But can he persuade a wedding planner on a comeback mission to unplan a wedding? And more importantly, how will he convince her that the wedding she should be planning…is theirs?
✩✮✩✮✩
Check out our list of upcoming releases that we can't wait for → HERE
✩✮✩✮✩✮✩✮✩✮
Sales:
$0.99
$1.99
$2.99
$3.03+
Freebies:
Save
Save
Save
Save
Save
Save
Save
Save
Save
Save
Save
Save
Save
Save
Save
Save
Save
Save
Save
Save
Save
Save
Save
Save
Save
Save
Save
Save
Related Posts