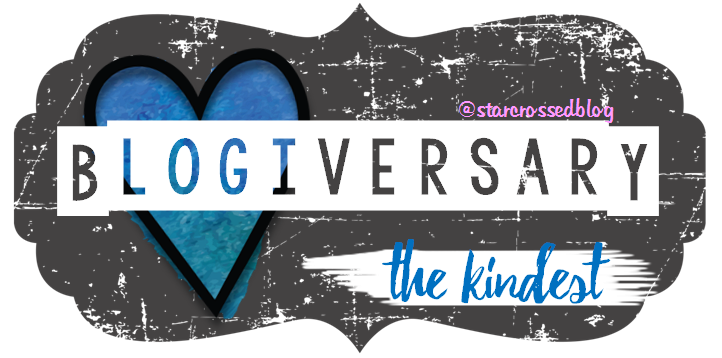 We're continuing our celebration of our 2nd blogiversary this month!  It's technically not till 8/11, but we're more of the let's celebrate all month long instead of one day type of people! 🙂  So in keeping with our Book Boyfriend theme, today we're going to talk about some of Our Kindest BBFs.  Enjoy meeting some of our favorite men and we're wishing you lots of luck for winning a book that contains one of our Kindest BBfs!
PS – If you missed it, check out our Fiercest BBFs list and giveaway here.

Xander from The Distance Between Us by Kasie West – (Review)
"He laughs again. "You're different, Caymen."
"Different than what?"
"Than any other girl I've met."

---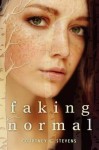 Bodee from Faking Normal by Courtney C. Stevens – (Review)
"Thanks, Lex, but my sights aren't on Heather."
"You have sights?"
"Every guy with a heartbeat has sights," he says.
"Who's in yours?" My heartbeat betrays my calm voice, and this close, I know Bodee can feel it spike.
"Well, now"-he flashes me the coy grin that I love and rarely see-"you have your secrets, and I have mine."

---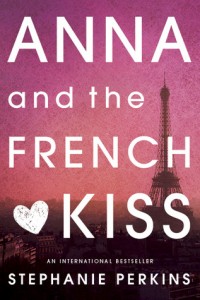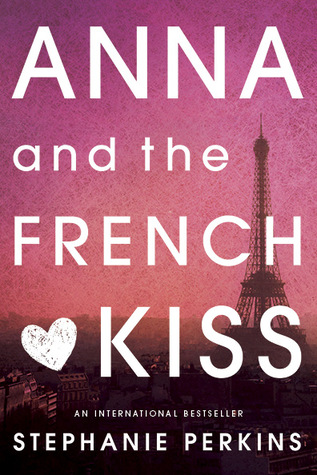 Saint Clair from Anna and the French Kiss by Stephanie Perkins – (Review)
""Do you like it?" I whisper.
He pauses. "The film?"
I'm thankful the shadows hide my blush.
"I like it very much," he says.
I risk a glance, and St. Clair stares back. Deeply. He has not looked at me like this before. I turn away first, then feel him turn a few beats later.
I know he is smiling, and my heart races."

---

Peeta from The Hunger Games (The Hunger Games #1) by Suzanne Collins – (Review)
""You have a…remarkable memory."
"I remember everything about you. You're the one who wasn't paying attention."
---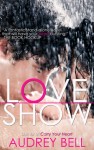 Jack from Love Show by Audrey Bell – (Review)
""I mean, maybe."
"What are you doing tonight?"
"Nothing, but-"
"Great. I'll swing by tonight."
"No, I don't think you understand. I said dinner wasn't good for me."
"I thought you said dating wasn't good for you. We won't have dinner. It'll be a non-dinner, non-date hangout session."
"I don't even know what that means."
"I just want to talk to you," he said casually.
"Why?"
He laughed.
"What?"
"I think you're fascinating," he said, the same wry amusement coursing through his voice. "I'll stop by tonight." He hung up before I could say anything else.
---
Christian from The Summer of Chasing Mermaids by Sarah Ockler – (Review)
""Don't tell my old man," Noah said. "I'll have to deny it, say I'm interrogating her."
"You won't get anything out of her," Christian said, nodding in my direction. "My girl here's a vault."
"Your girl?" Noah raised his eyebrows. "When did that-"
"She's a girl." Christian swigged his beer, sighed. "She's my first mate. Simple."
"But you said-"
"Stow it, Katz."
---
Gansey from The Raven Boys (The Raven Cycle #1) by Maggie Stefvater – (Review)
"At one store, Gansey had started to pay for Blue's potato chips and she'd snatched them away. "I don't want you to buy me food!" Blue said. "If you pay for it, then it's like I'm… be—be—" "Beholden to me?" Gansey suggested pleasantly. "Don't put words into my mouth."

"It was your word."

"You assumed it was my word. You can't just go around assuming."

"But that is what you meant, isn't it?" She scowled. "I'm done with this conversation."
---

Wesley from The Archived (The Archived #1) by Victoria Schwab – (Review)
""Don't look at me like that with those big brown eyes."
"They're not just brown," he says. "They're hazel. Can't you see the flecks of gold?"
"Good God, how much time do you spend looking at yourself in the mirror each day?"
"Not enough, Mac. Not enough." But the laughter is gone from his voice. "You're clever, trying to distract me with my own good looks, but it won't work. What's going on?"
---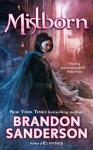 Elend from The Final Empire (Mistborn #1) by Brandon Sanderson – (Review)
""True," Elend said. "I do, however, recall telling you that the Ventures were an annoying lot. I'm just trying to live up to the description."
"You're the one that made up the description!"
"Convenient, that," Elend said, smiling slightly as he read.
Vin sighed in frustration, scowling.
Elend peeked up over his book. "That's a stunning dress. It's almost as beautiful as you are."
---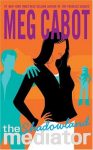 Jesse from Shadowland (Mediator #1) by Meg Cabot – (Review)
""Jesse looked up at the hole, and then at me, and then back at the hole.
And then back at me.
"No, thank you, querida," he said, casually. "I think I want to stay and see how it all ends."
---
Ezra Mason from Illuminae (The Illuminae Files #1) by Jay Kristoff and Amy Kaufman – (Review)
"Mason, E, LT 2nd: More than you deserve?
Mason, E, LT 2nd: you deserve every star in the galaxy laid out at your feet and a thousand diamonds in your hair. You deserve someone who''ll run with you as far and as fast as you want to. Holding your hand, not holding you back.
Mason, E, LT 2nd: You deserve more than I could ever give you, Kady.
Mason, E, LT 2nd: But I'll give you everything I can if you still want me to.
---

Wesley from The DUFF by Kody Keplinger – (Review)
"Wesley Rush doesn't chase girls. But I'm chasing you."


Cyrus from The Union (The Union #1) by T.H. Hernandez – (Review)
"I…" He glances down at me, his pale eyes searching mine.  "I think you' re here for a reason, even if you don' t. And…I' m glad you' re here."
---
Lir from Broken Skies (Broken Skies #1) by Theresa Kay – (Review)
"You are everything I was taught humans were not."
---

Kit from Come Back to Me (Come Back to Me #1) by Mila Gray – (Review)
"Does he know exactly how to touch you?" he asks, his gaze falling to my mouth.  "Does he tell you that you' re all he thinks about?  Does he tell you that he lives for you?  That he breathes for you?  That he dreams of you every damn moment, awake and asleep? Does he tell you any of that?"  He pauses to look at me and I try to keep a blank face.  "No, I didn' t think so," he says quietly.
---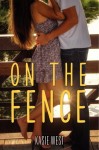 Braden from On the Fence by Kasie West – (Review)
"What did you mean by that, anyway?"
"By what?"
"That you don' t know my type of girls?"
"I hang out with athletes."
"And?"
I paused, a little surprised. Was he saying he would date my teammates if I set him up?  It had been a while since Braden had a girlfriend, but I was pretty sure his last one knew more about nail patterns than defensive patterns.  "And . . . I guess I don' t know your type."
He chuckled. "I find that hard to believe."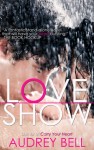 Jack from Love Show by Audrey Bell – (Review)
"I was ready to go. But you were all like stay," he whispered in a breathy imitation of me.

I laughed."I was not."

"It was like when the Titanic was sinking and the redhead was all like, oh my god, I' m so cold, let' s hold hands."

"It was not like that."

"Jack, never let go. I mean, what was I supposed to do?"
---
Xander from The Distance Between Us by Kasie West
"Is that your subtle way of saying you missed me last week?"

"I' ve missed hot chocolate. I just think of you as the guy who brings it to me. Sometimes I forget your name and call you hot chocolate guy."
---

Peeta from The Hunger Games (The Hunger Games #1) by Suzanne Collins
"But I have to confess, I' m glad you two had at least a few months of happiness together."

I' m not glad," says Peeta. "I wish we had waited until the whole thing was done officially."

This takes even Caesar aback. "Surely even a brief time is better than no time?"

Maybe I' d think that, too, Caesar," says Peeta bitterly, "If it weren' t for the baby."

---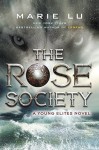 Magiano from The Rose Society (The Young Elites #2) by Marie Lu – (Review)
"Why do you look?" I mutter.

I half expect Magiano to tease me, spitting back one of his sarcastic phrases. But he doesn't smile. "We are drawn to stories," he says in a soft voice, "and every scar carries one." He lifts a hand and places his palm gently against the ruined side of my face, covering the scar.

I look down, embarrassed now. Instinctively, I reach up to brush some of my hair over my face—only to remember that I no longer have long locks.

"Hiding it makes you more beautiful," Magiano says. Then he takes his hand away, exposing my scar again. "But revealing it makes you you." He nods at me. "So wear it proudly."

---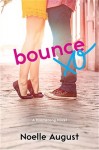 Grey from Bounce (Boomerang #3) by Noelle August – (Review)
""Over on the kitchen island, heaps of liquor bottles, beer cans, Solo cups, and – what the hell is that? A person? Okay."
---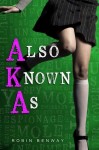 Jesse Oliver from Also Known As (Also Known As #1) by Robin Benway – (Review)
"It' s not going to be all good for Roux tomorrow," I pointed out, "but wait. Why didn't you say anything?"

Jesse shrugged and ran his hand through his hair in a way that was not adorable or charming. At all. "Well, um, you're kind of intimidating?"

I was definitely intimidating, but not for any reason that Jesse Oliver would or should know about. "What do you mean?"

"Well, in class you're always taking notes … and frowning?"

"Are you asking me or telling me?"

"See?" Jesse protested. "You' re really argumentative, too."

 
Save
Save
Save
Related Posts