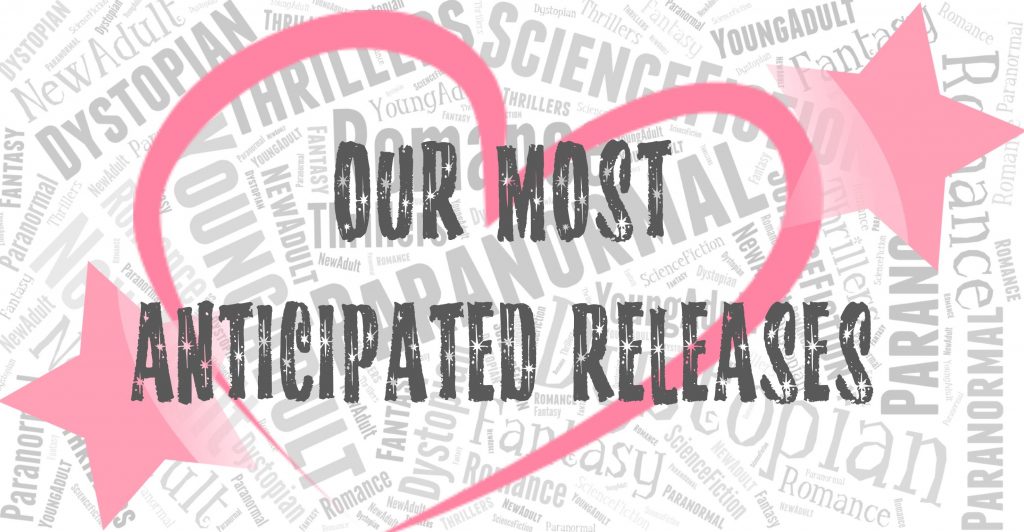 We love talking about books that we can't wait to read! And that includes the ones that haven't been released yet. So on the first day of every month we'll share with you the books coming out that month that we're the most excited about. There's a link to Goodreads in case you want to add them to your tbr too! So here are the books we are counting down until they are released in March.
Releases 3/06 – More Than We Can Tell by Brigid Kemmerer (Jen's Review)
With loving adoptive parents by his side, Rev Fletcher has managed to keep the demons of his past at bay. . . until he gets a letter from his abusive father and the trauma of his childhood comes hurtling back.
Emma Blue's parents are constantly fighting, and her only escape is the computer game she built from scratch. But when a cruel online troll's harassment escalates, she not only loses confidence but starts to fear for her safety.
When Rev and Emma meet, they're both longing to lift the burden of their secrets. They connect instantly and deeply, promising to help each other no matter what. But soon Rev and Emma's secrets threaten to crush them, and they'll need more than a promise to find their way out.
From the author of Letters to the Lost comes a new compulsively readable story for fans of Nicola Yoon.
✩✮✩✮✩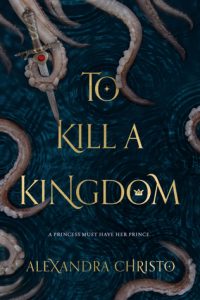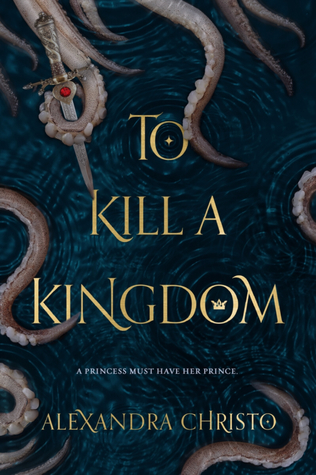 Releases 3/06 – To Kill a Kingdom by Alexandra Christo (Arielle's Review)
Princess Lira is siren royalty and the most lethal of them all. With the hearts of seventeen princes in her collection, she is revered across the sea. Until a twist of fate forces her to kill one of her own. To punish her daughter, the Sea Queen transforms Lira into the one thing they loathe most–a human. Robbed of her song, Lira has until the winter solstice to deliver Prince Elian's heart to the Sea Queen or remain a human forever.
The ocean is the only place Prince Elian calls home, even though he is heir to the most powerful kingdom in the world. Hunting sirens is more than an unsavory hobby–it's his calling. When he rescues a drowning woman in the ocean, she's more than what she appears. She promises to help him find the key to destroying all of sirenkind for good–But can he trust her? And just how many deals will Elian have to barter to eliminate mankind's greatest enemy?
✩✮✩✮✩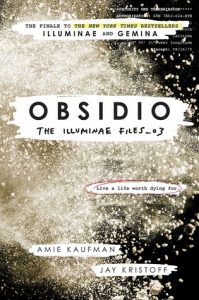 Releases 3/13 – Obsidio (The Illuminae Files #3) by Amie Kaufman & Jay Kristoff
From bestselling author duo Amie Kaufman and Jay Kristoff comes the exciting finale in the trilogy that broke the mold and has been called "stylistically mesmerizing" and "out-of-this-world-awesome."
Kady, Ezra, Hanna, and Nik narrowly escaped with their lives from the attacks on Heimdall station and now find themselves crammed with 2,000 refugees on the container ship, Mao. With the jump station destroyed and their resources scarce, the only option is to return to Kerenza–but who knows what they'll find seven months after the invasion? Meanwhile, Kady's cousin, Asha, survived the initial BeiTech assault and has joined Kerenza's ragtag underground resistance. When Rhys–an old flame from Asha's past–reappears on Kerenza, the two find themselves on opposite sides of the conflict. With time running out, a final battle will be waged on land and in space, heros will fall, and hearts will be broken.
✩✮✩✮✩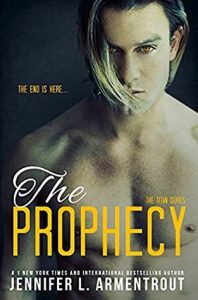 Releases 3/20 – The Prophecy (Titan #4) by Jennifer L. Armentrout
The final book in the series!
History is on repeat…
Seth never thought he'd have a future. But now he's on the brink of having it all with Josie: A tomorrow. A family. A forever. And all that's standing between him and that forever is the Titans. If he helps Josie entomb them — without killing them, a nearly impossible task for him — everything he could ever want will be in reach. But he soon realizes that as a god, every little choice he makes can reshape the world for the better… or worse. And in meddling with the Titans, Seth may have just set into motion catastrophic consequences that will force the Olympians to enter the mortal realm and reshape the delicate balance of power that keeps the world from total collapse.
A price must be paid…
Entombing the Titans is Josie's top priority. After all, it was what she was born to do. But the plans her father put into play to help her are no longer an option, and the odds she and Seth face in forging their own path are grim. The escalating violence between halfs and pures only increases the danger closing in on them and their friends. Josie knows their chances of succeeding in their task are slim at best — and if they fail, they might lose everything. But she also knows she's not fighting just for herself — she's fighting for the man she loves, for their future, for the world. Together with the Army of Awesome, Josie and Seth will face the unthinkable. And to win this war, the ultimate sacrifice must be made.
For the end is here and the Prophecy will be fulfilled….
✩✮✩✮✩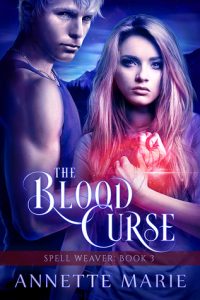 Releases 3/20 – The Blood Curse (Spell Weaver #3) by Annette Marie
The final book in the series!
When Clio conned her way into the Underworld, her job was to steal magic that could protect her homeland. Instead, she escaped with the rebel son of a notorious spell weaver family.
And in the process, she exposed his most calamitous spell, putting her people—and all magic—in peril.
Now she and Lyre face two impossible feats: recover his creation, and do it before his family catches up to them. But when the spell is unleashed with devastating results, caution is no longer an option.
Clio and Lyre's only chance lies in combining their strength, but to make it out alive, they'll need magic more dangerous than they've ever wielded before. And if they fail, the realms will pay the price.
So these are the books we can't wait to be released this month! Are you excited about any of these releases too? Or is there a book we missed that we should definitely check out? Let us know. ♥
Related Posts