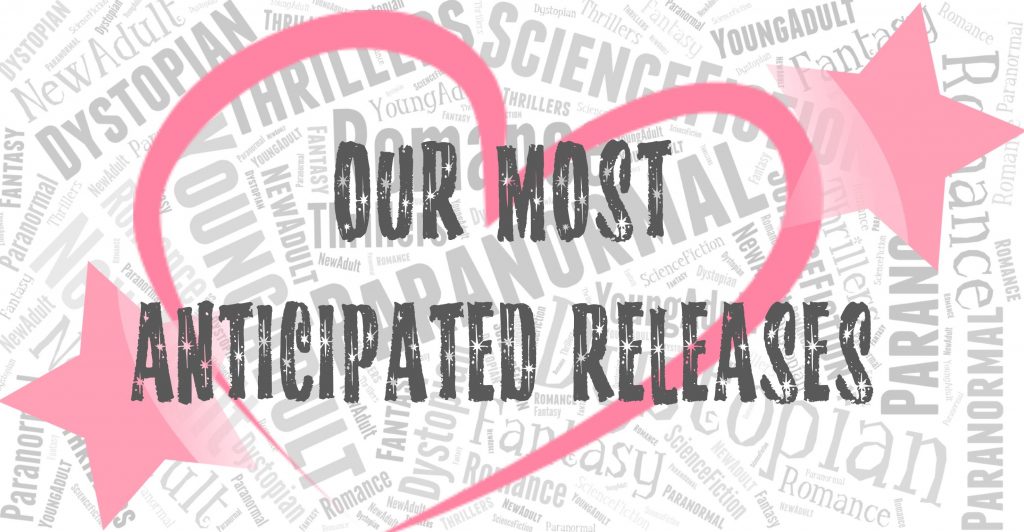 We love talking about books that we can't wait to read! And that includes the ones that haven't been released yet. So around the first day of every month, we'll share with you the books coming out that we're the most excited about. There's a link to Goodreads in case you want to add them to your tbr too! So here are the books we are counting down until they are released in November.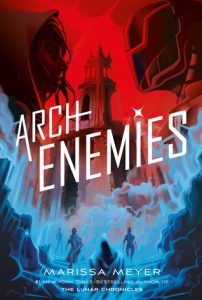 Releases 11/06 – Archenemies (Renegades #2) by Marissa Meyer
The Renegades Trilogy continues, in this fiercely awaited second installment after the New York Times-bestselling Renegades by Marissa Meyer, author of the Lunar Chronicles.

Time is running out.
Together, they can save the world.
But they each other's worst nightmare.

Nova's double life is about to get a lot more complicated:

As Insomnia, she is a full-fledged member of the Renegades, a syndicate of powerful and beloved superheroes. She works with Adrian's patrol unit to protect the weak and maintain order in Gatlon City.

As Nightmare, she is an Anarchist – a group of of villains who are determined to destroy the Renegades. Nova wants vengeance against the so-called heroes who once failed her when she needed them most.

But as Nova, her feelings for Adrian are deepening, despite the fact that he is the son of her sworn enemies and, unbeknownst to Nova, he has some dangerous secrets of his own.

In this second installment of the Renegades trilogy, Nova, Adrian, and the rest of their crew – Ruby, Oscar, and Danna — are faced with escalating crime in Gatlon City, while covert weapons and conflicting missions have Nova and Adrian questioning not only their beliefs about justice, but also the feelings they have for each other.

The line between good and evil has been blurred, but what's clear to them both is that too much power could mean the end of their city – and the world – as they know it.
✩✮✩✮✩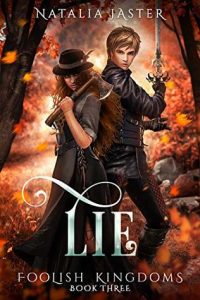 Releases 11/08 – Lie (Foolish Kingdoms #3) by Natalia Jaster
Once upon a time, there lived a liar…

 
In the Kingdom of Autumn, Aspen is a girl of the trees. 
She's a girl who knows her way around a falsehood. 
She's the artful liar who steals from the Crown. 
 
Once upon a time, there lived a knight…

 
In the shadows of a castle, Aire is a man of the wind. 
He's a man who sees through Aspen's treachery. 
He's the relentless knight who pursues her. 
 
Once upon a time, there lived two enemies…
 
 
In a fairytale woodland, a pair of mismatched souls are thrown together—only to find an unexpected bond.

Both deceitful and passionate.
 
Lie is the third book in the Foolish Kingdoms fantasy series by Natalia Jaster. If you like snarky heroines, sexy heroes, and slow-burn romance, this fierce retelling of Pinocchio will captivate you.
✩✮✩✮✩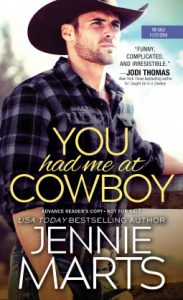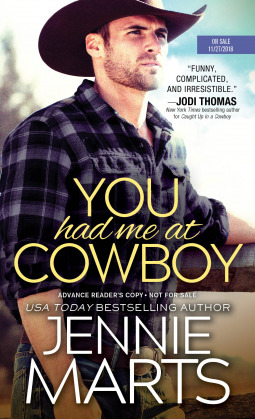 Releases 11/27 – You Had Me at Cowboy (Cowboys of Creedence #2) by Jennie Marts
This cowboy is falling hard

Mason James is the responsible one who stayed behind to run the ranch while his brother, Rock, took off to play professional hockey. Women have used him before to get to his brother—and Mason intends never to get burned again. But after he meets quirky Tessa Kane at his brother's wedding, Mason discovers he's ready to take a chance on love.

Tessa Kane is a reporter on the verge of losing a job she desperately needs—unless she's clever enough to snag a story on the famous Rockford James. But when she falls for her subject's brother, she's caught between a rock and a hard-muscled cowboy. What will happen when Mason finds out who she really is?
So these are the books we can't wait to be released this month! Are you excited about any of these releases too? Or is there a book we missed that we should definitely check out? Let us know. ♥
Related Posts