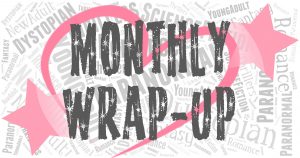 During our Monthly Wrap-Up, we'll take a look at what has happened around here in the last month. That'll include what's happened in my life, what the four of us have read, any other posts we may have had, giveaways still going on, our most popular Instagram posts, books that I've added to my ever-growing TBR and updates on my Reading Challenges.
*We linked this post to June Monthly Wrap-Up Round-Up Link-Up at Feed Your Fiction Addiction*
♥ Enjoy!
Jen's Life:
Some of my highlights from June were –
✮ School is out and summer is here.  It's my favorite time of the year!  My kiddos and I, along with a group of my mommy friends and their kiddos, go to the beach a few days a week and then the local pool once a week.  Being out doors is our favorite way to spend summer.  Here are two pictures of some of my favorite beaches that we go to.  Beach #1 and Beach #2.
✮ It was the birthday of where we live, so our town celebrated with a huge parade and then a carnival.  My oldest, who is 7, was braver than me and went on all the rides he was tall enough for like Extreme Scream….a ride that takes you up high and then drops you.  No thank you.  I was scared enough on the Ferris Wheel, my 5 year old was telling me to be brave lol, and the swings I kept closing my eyes and my oldest was saying open your eyes mommy this is fun!  At least I have a year before we have to go on all of the rides again lol!
✮✩✮✩✮✩✮✩✮
What Arielle, Chelsea & Jen Read:
5 Stars:
✮ To Kill a Kingdom by Alexandra Christo
✮ Trick (Foolish Kingdoms #1) by Natalia Jaster
✮ Alphas Like Us (Like Us #3) by Krista and Becca Ritchie
✮ Sugar and Spice (Glitter and Sparkle #3) by Shari L. Tapscott
✮ War Storm (Red Queen #4) by Victoria Aveyard
4.5 Stars:
✮ Bring Me Their Hearts by Sara Wolf
✮ A Boy Like You (Like Us #1) by Ginger Scott
✮ Moonlight Sins (de Vincent #1) by Jennifer L. Armentrout
✮ A Reaper at the Gates (An Ember in the Ashes #3) by Sabaa Tahir
✮ Moonlight Seduction (de Vincent #2) by Jennifer L. Armentrout
✮ Something in the Water by Catherine Steadman
4 Stars:
✮ The Bet (The Bet #1) by Rachel Van Dyken

3.5 Stars:
✮ All of This is True by Lygia Day Penaflor
3 Stars:
✮ Brightly Burning by Alexa Donne
✩✮✩✮✩✮✩✮✩✮
Our Favorite Books of the Month:
 Alphas Like Us (Like Us #3) by Krista and Becca Ritchie (Arielle's Choice)
I think this is my favorite book in this series.  I recommend, recommend, recommend. Read them all from the very beginning if you haven't already. They may not all be easy to read (especially Loren and Lily's books) but to me, it's so worth it.

✩✮✩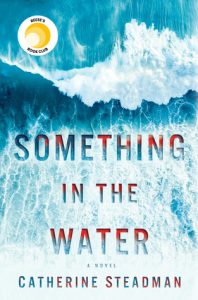 Something in the Water by Catherine Steadman  (Cassie's Choice)
This book blew my out of the water. Haha, see what I did there?  The writing style is near perfection. Without being overly descriptive and wordy, the author clearly paints an image of everything we (the reader) sees.
✩✮✩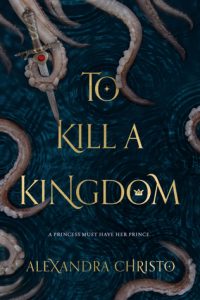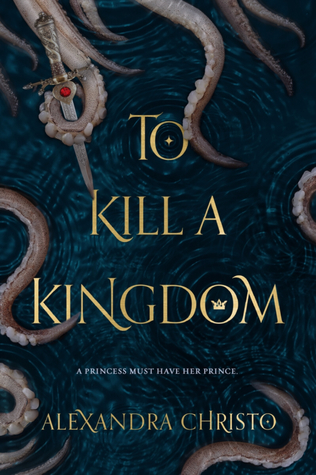 To Kill a Kingdom by Alexandra Christo (Chelsea's Choice)
Guys. I adored this book. And the writing-it was seriously out of this world. Savage. Unrelenting-the most vicious kind of poetry. If I could write, and, believe me, the last few books I've read have made me pine for it so, this is exactly how I'd want to write.
✩✮✩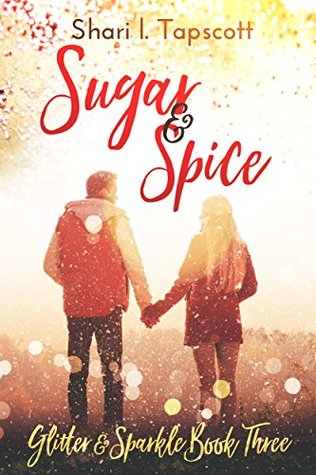 Sugar and Spice (Glitter and Sparkle #3) by Shari L. Tapscott (Jen's Choice)
Sugar and Spice made me laugh, smile and fall hopelessly in love with these characters.  And when I closed the book, I was left wanting to spin circles with my arms out and smiling up at the sun.  Seriously. It was that adorable!
✩✮✩✮✩✮✩✮✩✮
Other Posts:
✮ Our Most Anticipated Releases For June
✮ TOP TEN TUESDAY – Books We Decided to DNF
✮ Welcome Post: Say hello to my dearest friend, Cassie!
✮ TOP TEN TUESDAY – Books On Our Summer TBR
✩✮✩✮✩✮✩✮✩✮
Instagram:
We thought it would be fun to share Chelsea & Jen's most popular posts for June.  And they are….
✩✮✩✮✩✮✩✮✩✮
Books Added To Jen's TBR This Month:
I'm contemplating going to a book signing in San Francisco next year.  So a lot of the books I added to my TBR are from authors that will be attending the event. 🙂
✩✮✩✮✩✮✩✮✩✮
Reading Challenges:
This is the first year I've EVER joined a Reading Challenge. I went through Nicole's huge list of reading challenges – check it out here – and found three that sounded absolutely perfect for me. Here's where I am so far….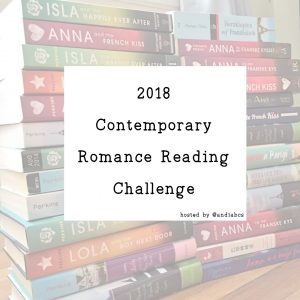 Contemporary Romance Reading Challenge
Status: 17
Goal: 16-20
✩✮✩

Beat The Backlist
Team Book Bard!
Status: 13
Goal: 15-20
✩✮✩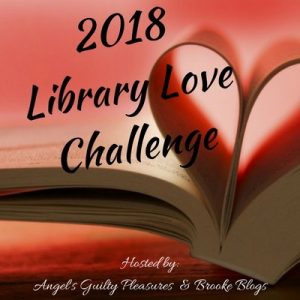 Library Love Challenge
Status: 0
Goal: 12 books
I tried some books this month and ended up stopping, they just weren't for me.
✩✮✩✮✩✮✩✮✩✮
So that was our June. Did you read any of the same books that we did? Or share the same favorite book as us? If not, then what was your favorite book? Or have you read any of the books I just added to my TBR?
Here's hoping you all had a wonderful June too. And cheers to July being fabulous for all of us!
Related Posts