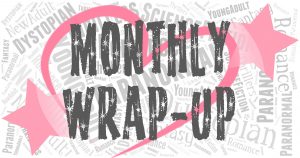 During our Monthly Wrap-Up, we'll take a look at what has happened around here in the last month. That'll include what's happened in my life, what the four of us have read, any other posts we may have had, giveaways still going on, our most popular Instagram posts, and books that I've added to my ever-growing TBR.
*We linked this post to the December Monthly Wrap-Up Round-Up Link-Up at Feed Your Fiction Addiction*
♥ Enjoy!
Jen's Life:
Some of my highlights from this month were:
✮ We did so many Christmas activities!  But my favorite was taking my two little boys, who are 6&8 and still very much believe in the magic of Christmas, on the Polar Express.  They got dressed up in their pjs, and the ride to the North Pole and back is beyond magical.  Singing, dancing, cookies, hot cocoa and then Santa boards the train when you arrive at the North Pole.  It's always one of my favorite memories that we make each year.
✮ My kiddos had 2 weeks off from school and we just played and baked the whole time.  I discovered I'm awful at Exploding Kittens (such a fun game!).  And my favorite cookies we made were Soft Caramel Snickerdoodles and my favorite non-Christmas dinner was My Favorite Slow Cooker Chicken Chili Recipe.  Links to the recipes when you click the name :).
✮ Chelsea got me the cutest Daemon (Lux Series by JLA) socks for Christmas here.  And I'm so excited she also sent me Holly Black's latest trilogy here.  I hope I love it as much as her!!

✮✩✮✩✮✩✮✩✮
What Arielle, Cassie, Chelsea & Jen Read:
5 Stars:
✮ Watch Over Me by Mila Gray
✮ Adorkable by Cookie O'Gorman
✮ Skyward (Skyward #1) by Brandon Sanderson
✮ Meet Me on Love Lane (Hopeless Romantics #2) by Nina Bocci
✮ The Boss Who Stole Christmas (Reindeer Falls #1) by Jana Aston
✮ To Have and to Hoax by Martha Waters
✮ The Replacement Crush by Lisa Brown Roberts
4.5 Stars:
✮ A Heart So Fierce and Broken (Cursebreakers #2) by Brigid Kemmerer


4 Stars:
✮ The Honey-Don't List by Christina Lauren
✮ Hook (Neverland #2) by Gina L. Maxwell
✮ The Trouble With Christmas by Robin Daniels
✮ The Hitched Series by G.K. DeRosa
✮ Starsight (Skyward #2) by Brandon Sanderson


1 Star:
✮ Slippers And Thieves (Fairy Tales of the Magicorum #4) by Christina Bauer
✩✮✩✮✩✮✩✮✩✮
Our Favorite Books of the Month: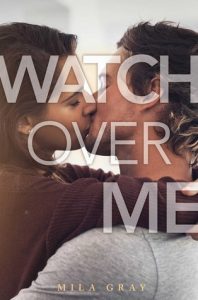 Watch Over Me by Mila Gray (Jen's Choice)
The characters leaped off of the pages, the relationships burrowed deep into my heart and the story made me turn the pages faster. I absolutely loved Watch Over Me and I can't recommend this book enough!
 Skyward (Skyward #1) by Brandon Sanderson (Arielle's Choice)
THIS IS MY FIRST SANDERSON BOOK AND WOWWOWWOW. Can you tell I was blown away? Um, because I am. So much so that I am willing to write a damn good review when I haven't done one in AGES.
Instagram:
We thought it would be fun to share our most popular posts for December. And they were….
 

 

View this post on Instagram

 
 

 

View this post on Instagram

 
 

 

View this post on Instagram

 
 

 

View this post on Instagram

 
✩✮✩✮✩✮✩✮✩✮
Books Added To Jen's TBR This Month:
I just keep adding books to my tbr and this month was ummm yeah….I don't even know lol…..
✩✮✩✮✩✮✩✮✩✮
So that was our December! Did you read any of the same books that we did? Or share the same favorite book as us? If not, then what was your favorite book? Or have you read any of the books I just added to my TBR?
Here's hoping you all had a wonderful December too. And cheers to January being fabulous for all of us!
Related Posts