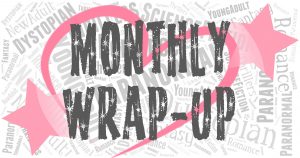 Life:
This last month, my family and I did something we've never done before.  A staycation. 🙂  We live near Tahoe, and while I take the boys to the beach a few times a week, we've never truly explored all the hiking trails here.  And there are hundreds!  So we pulled out our huge list of places that we've been wanting to visit/hike and we tackled a few of them.  One of them was even a little over 5.5 miles on hard terrain and my 4 & 6 year old were able to do it, I was so shocked!  The scenery was beyond gorgeous.  In case you don't follow me on Twitter, you can check out two of the pictures from one of our hikes here and here.  We're doing another staycation this week but it'll be a mix of hiking, pool and landscaping our backyard…boo on the latter lol.  Here's hoping you all had a wonderful July too!
During our Monthly Wrap-Up we'll take a look at what has happened around here in the last month.  That'll include what we read, any other posts we may have had, and books that we added to our ever-growing TBR.
♥ Enjoy!
✮✩✮✩✮✩✮✩✮
What We Read:
5 Stars:
✮Alex, Approximately by Jenn Bennett
✮Midnight at the Electric by Jodi Lynn Anderson
4.5 Stars:
✮Shag Lake by Susan McEachern
✮Anomaly (Schrodinger's Consortium #1) by Tonya Kuper
4 Stars:
✮Enigma (Schrodinger's Consortium #2) by Tonya Kuper
✮Shag Lake Prequel: The Kiss by Susan McEachern
✮Death, and the Girl He Loves (Darklight #3) by Darynda Jones
3 Stars:
✮Just Listen by Sarah Dessen
2 Stars:
✮The Hook Up (Game On #1) by Kristen Callihan
✩✮✩✮✩✮✩✮✩✮
Favorite Books of the Month: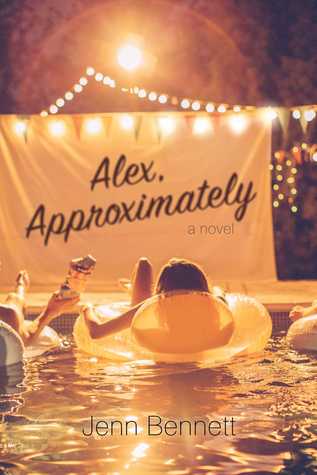 Alex, Approximately by Jenn Bennett (Chelsea's Choice)
This book was one of those that you devour, inhale every word….and just, I don't know, exhale slowly in a contented breath. It's a book that not only makes you giddy and happy, but makes warmth radiate from the inside out. It fills your heart with something akin to true love-believable true love-and you can't quite let it go.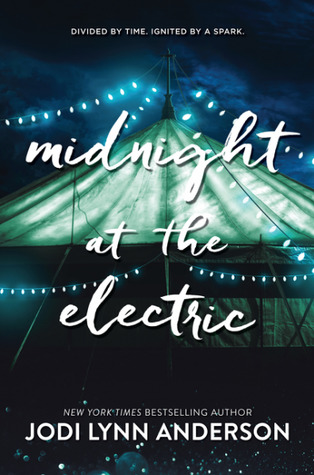 Midnight at the Electric by Jodi Lynn Anderson (Anna's Choice)
Midnight at the Electric relates several stories entwined, stories about loss and courage and hope and choices. You jump straight into new characters' lives and you just care instantly and isn't it baffling? When I see that I can read an entire book without giving a damn whatsoever and that Jodi Lynn Anderson manages to create a connection between her characters and I in the span of 2 pages, I feel awed.
Other Posts:
Our Most Anticipated Releases For July
GIVEAWAY + EXCERPT – The Union Series by TH Hernandez
✩✮✩✮✩✮✩✮✩✮
Added To My TBR:
Here are some of the books I added to my TBR in July.  I've realized that I always tend to add more books to my TBR than I'm able to read in a month lol.  And just a heads up – I don't include books that don't have a cover yet.
✩✮✩✮✩✮✩✮✩✮
Did you read any of the same books we did?  Or did we share the same favorite book?  If not, what was your favorite?  Or have you read any of the books I just added to my TBR?
Here's hoping you all had a wonderful July and cheers to August being just as fabulous!
Save
Save
Save
Save
Save
Related Posts