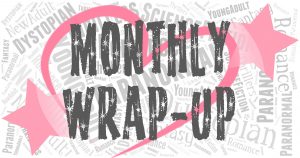 Life:
I felt like I captured hundreds of pictures of our lives this month!  Some of my highlights were –
✮On October 16th, 16 years ago, I met my husband at Cal Poly in San Luis Obispo, CA.  I shared a picture of us back in college, you can see it here. 
✮My little family of four went to the US Airforce Thunderbird show and it was beyond amazing!  Here's a picture of my oldest high-fiving one of the pilots – here.
✮We visited Southern California, where my hubby's from, since my oldest was on Fall Break.  I forgot how much I missed the ocean.  It was crazy hot, 105 (that's freakish weather for down there fyi) but I was soooo happy!  Here's a few of the pictures we took while down there, one, two, three, four.
✮I got to meet one of my favorite authors EVER, TH Hernandez, and got my books signed.  Oh my gosh, I was a huge rambling mess, but it was the most amazing experience!  I'm hoping to do a post about this in November! 🙂
✮And to all of those that celebrate Halloween, here's hoping you have the best night ever!  We're dressing up as a family of super heroes (even our doggies have costumes woohoo!), I can't wait!
During our Monthly Wrap-Up we'll take a look at what has happened around here in the last month. That'll include what we read, any other posts we may have had, giveaways still going and books that I've added to my ever-growing TBR.
♥ Enjoy!
✮✩✮✩✮✩✮✩✮
What We Read:
5 Stars:
✮ The Cruel Prince (The Folk of the Air #1) by Holly Black
✮ Broken Skies (Broken Skies #1) by Theresa Kay
✮ Fractured Suns (Broken Skies #2) by Theresa Kay
✮ Shattered Stars (Broken Skies #3) by Theresa Kay
✮ Eliza and Her Monsters by Francesca Zappia
✮ Tell Me Three Things by Julie Buxbaum
✮ Love & Gelato by Jenna Evans Welch
4 Stars:
✮ Wolf by Wolf (Wolf by Wolf #1) by Ryan Graudin
3.5 Stars:
✮ Chasing Christmas Eve (Heartbreaker Bay #4) by Jill Shalvis
✮ The Distance Between Us by Kasie West
3 Stars:
✮ Legion (Talon #4) by Julia Kagawa
✩✮✩✮✩✮✩✮✩✮
Favorite Books of the Month: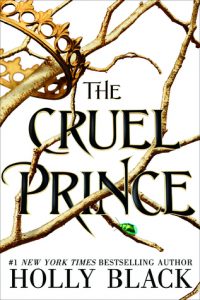 The Cruel Prince (The Folk of the Air #1) by Holly Black (Brittney's Choice)
What a delightfully dark, twisty novel.  If you know anything about me, I'm all about the court politics & intrigue, villains & anti-heroes, and schemes within plots within schemes. This book had my name written ALL over it.
✩✮✩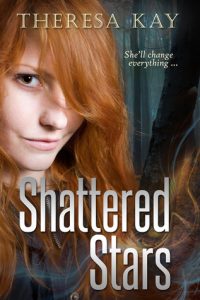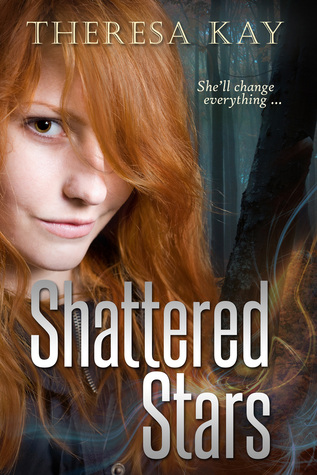 Shattered Stars (Broken Skies #3) by Theresa Kay (Jen's Choice)
Shattered Stars was a brilliant and emotional conclusion to the Broken Skies trilogy!  It was action packed, emotionally gutting and I found myself on the edge of my seat desperately needing to know what was going to happen next.  I can't recommend this series enough!
 ✩✮✩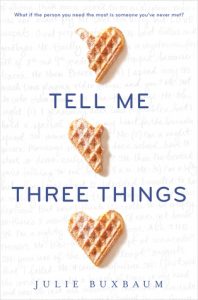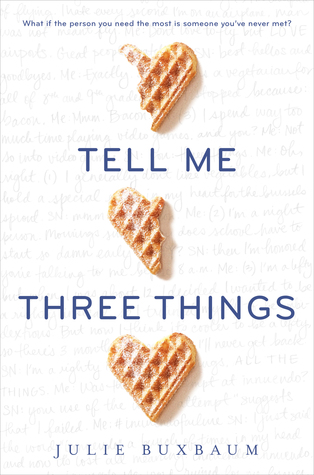 Tell Me Three Things by Julie Buxbaum (Chelsea's Choice)
What followed was a story that had me hooked from the start and became possibly one of my favorites of the year. I finished in record time (since that's now becoming two weeks for every book I read!!!) and devoured every word. I laughed and swooned and my heart went into overdrive. What else can you ask for?
Other Posts:
✮ Our Most Anticipated Releases For October
✩✮✩✮✩✮✩✮✩✮
Added To My TBR:
Oh. My. Gosh. I seriously need to ban myself from adding books to my tbr lol!  This last month *covers eyes* it just didn't stop.  And I didn't even include the ones that have covers.  Sigh.
✩✮✩✮✩✮✩✮✩✮
Did you read any of the same books we did? Or did we share the same favorite book? If not, what was your favorite? Or have you read any of the books I just added to my TBR?
Here's hoping you all had a wonderful October and cheers to November being just as fabulous!
**Linked this post to October Round-Up Link-Up at Feed Your Fiction Addiction**
Save
Save
Save
Save
Related Posts