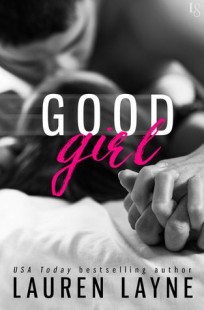 Good Girl
(
Love Unexpectedly #2
)
by
Lauren Layne
Purchase on:
Amazon
, 
iBooks
Add to:
Goodreads
Synopsis:

In this steamy novel from the USA Today bestselling author of Blurred Lines, country music's favorite good girl hides away from the world—and finds herself bunking with a guy who makes her want to be a little bad.

Jenny Dawson moved to Nashville to write music, not get famous. But when her latest record goes double platinum, Jenny's suddenly one of the town's biggest stars—and the center of a tabloid scandal connecting her with a pop star she's barely even met. With paparazzi tracking her every move, Jenny flees to a remote mansion in Louisiana to write her next album. The only hiccup is the unexpected presence of a brooding young caretaker named Noah, whose foul mouth and snap judgments lead to constant bickering—and serious heat.

Noah really should tell Jenny that he's Preston Noah Maxwell Walcott, the owner of the estate where the feisty country singer has made her spoiled self at home. But the charade gives Noah a much-needed break from his own troubles, and before long, their verbal sparring is indistinguishable from foreplay. But as sizzling nights give way to quiet pillow talk, Noah begins to realize that Jenny's almost as complicated as he is. To fit into each other's lives, they'll need the courage to face their problems together—before the outside world catches up to them.
Review:
Lauren Layne has done it again!  Good Girl was sizzling sexy, laugh out loud funny and pulled at my heartstrings!  Upon closing that last page I knew that Good Girl was easily one of my favorite books of this year.  I mean, I read it in one sitting.  And that happens once a blue moon for me.  But I couldn't put it down.  I didn't even fake promise myself the 'only one more chapter' line.  Nope.  I devoured this story!
Good Girl played out in my head as though I was watching a movie.  And out of all of Lauren Layne's books, I would absolutely die if this were to get optioned as a movie, it would be fabulous.  You see, Jenny is a country singer who had been dubbed as America's good girl.  Yet she got thrown under the bus, and instead of fighting it, she stepped away from Hollywood and off the grid.  Jenny ended up staying in a house that captured a moment in time of her childhood.  In Louisiana.  And while Noah was the owner of the house, that's not how he really played it.  He painted himself as the caretaker, which had me smiling huge. Being on a rural property lead them into some very passionate, hilarious and heartfelt moments.
Jenny had such an adorable voice.  She was funny without even trying, she talked to her Pomeranian named Dolly, and put chocolate chips in her supposed to be healthy smoothie.  She was so easy to relate to, especially since all my family and childhood friends call me Jenny, I always talk to my two little Havanese babies and I've tried the whole chocolate chips in a spinach smoothie, because while it sounds great, yeah, it doesn't really work out.  But any who, I loved Jenny from the get go!  And as the story progressed, she earned my respect by being a woman who had a heart of gold and always saw the best in anyone or any situation.  I loved how positive she was!
I can't wait for you to meet Noah!  And in case you don't know, the jerky dickheads always tend to be my favorite!  So I loved Noah completely and whole heartedly!  Noah had a jaded past, and he knew that he didn't want to go down that same road again.  Especially with a woman like Jenny.   So he called her princess and pushed her away.  Yet Noah could only push her so far away, because the sexual attraction between the two of them pulled them straight back to each other.  And their attraction and banter was toe curling and probably one of the sexier books that I have ever read by Lauren Layne. I loved it!  The scenes between them were SO hot.  Who knew pink zip ties could be so sexy?
Noah always seemed to push Jenny away after they had a moment of being close, whether it was physical or emotional.  He was hurtful.  He was the biggest jerk.  Actually, jerk is too nice of a word.  He was the biggest asshole.  YET, I never once disliked Noah.  Since the chapters alternated between the two of them, I got to be in his head.  I watched as he struggled.  I watched as the realization would hit him with what he just did to hurt Jenny.  And it hurt to watch him and Jenny suffer.  Still, he always apologized.  Those apologies left me with hope that he would work past those issues he struggled with.  That he was redeemable.  And that hopefully Noah deserved our love.
Lauren Layne continues to write stories that find their way into my heart, make me laugh, make me cry and make me fall in love with all of the characters she creates.  This is why she is one of my favorite authors.  So if you're a fan of bad boys or reading books that play out in your head like a movie then definitely pick this book up!  I have a feeling you're going to fall head over heels in love with this story too!
PS I loved all the dog scenes!  And how they played such a large part in their owners lives.  Loved, loved, loved.
*ARC kindly provided by Random House Publishing Group – Loveswept via Netgalley in exchange for an honest review*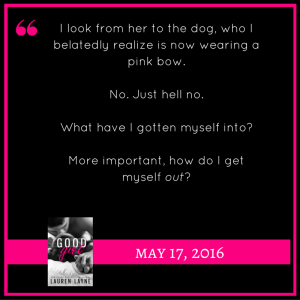 BUY NOW
Excerpt:
[scroll-box]Noah
"What time did you say this chick was arriving?" Finn asks around his cigarette.
"Tomorrow morning," I say, rapping my toe against a funny-looking floorboard and wincing when it buckles.
"Huh." Finn exhales and looks out the window.
I know that tone. "What?"
"Seems she might have gotten here early," he says, a second before the quiet afternoon erupts with the sound of my dog losing his mind, mingled with the shrill piercing yap of a much smaller dog.
"Seriously?"
Finn shrugs and nods. "There's a girl outside."
"Shit," I mutter as I head toward the stairs, dodging the two broken ones.
Ranger's about as good a dog as they come, wouldn't hurt a fly. But he's a big dog with a big bark, and one serious weakness: gleefully humping smaller dogs. He's a rescue, and though he was fixed after they brought him in, he'd already gone through canine puberty, or whatever. He's still got the fierce urge to hump, although it's more habit than hormones.
I exit out the front door just in time to see my big brown Lab leap forward, his clumsy paws finding the shoulders of a blond girl who lets out a shriek, holding a cat above her head like that scene from The Lion King.
"Ranger, no! Down."
I run forward, my hand finding the collar of my dog and yanking him backward as I search the ground to find the source of the small-dog barks still piercing the air.
Then I register that the sound is coming from above, and realize . . .
The cotton ball isn't a cat.
That orange piece of fluff is a dog, and Ranger is apparently in love.
"What the heck is wrong with your dog?" the girl says as she slowly lowers the puffball from over her head, cradling the hideous little monster against her chest as it continues its high-pitched bloody-murder yips.
"At least my dog is actually a dog," I say, staring in horror at the pointy face of a canine that could fit in one of my hands. "I've seen dust bunnies bigger than that thing."
"Dolly's a Pomeranian," she says, setting a hand on top of the monster's head. "She's supposed to be this tiny."
"Well, Ranger's a Lab. He's supposed to be this normal."
"He attacked me," she says, giving Ranger a wary look as his tongue hangs out the side of his mouth, his eyes locked lovingly on Dolly.
"He didn't want you, he wanted the . . . dog," I say, forcing myself to acknowledge that the creature in her hands might be part of the canine family.
"For what, dinner?"
I don't respond, because now that the crisis is averted, I've managed to shift my attention from the dogs to the girl, and . . .
Holy shit.
I'm not sure I've ever been sucker-punched by equal waves of lust and disdain before.
Jenny Dawson is hot as hell.
I knew that going in, but up close she's even more mouthwatering. Her white skirt is short and tight, her legs long and toned.
She's wearing some billowing pink top, so I can't get a good look at what's happening there, but it doesn't really matter. I've always been a legs man, and I can't stop looking.
The legs are a 10.
The face is a 10.
And the long blond hair spilling over one shoulder definitely begs to be spread over a man's pillow. My pillow.
And yet even as my cock says yes, my brain is saying hell no.
Gorgeous as she is, she screams diva from the pink toenails to the sky-high stiletto sandals and all the way up to the carefully made-up face.
I just turned my entire life upside down trying to get away from a woman exactly like this one, so this is definitely a look, don't touch situation.
But I'm looking. I'm definitely looking.[/scroll-box]
About Lauren Layne: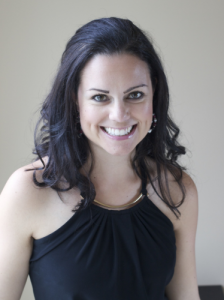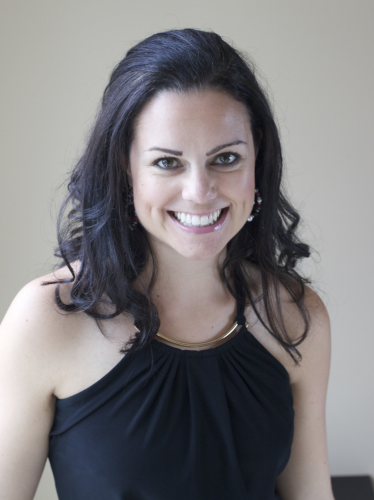 Lauren Layne is the USA Today Bestselling author of more than a dozen contemporary romance novels.

Prior to becoming an author, Lauren worked in e-commerce and web-marketing. A year after moving from Seattle to NYC to pursue a writing career, she had a fabulous agent and multiple New York publishing deals.
Lauren currently lives in Manhattan with her husband and plus-sized Pomeranian. When not writing, you'll likely find her running (rarely), reading (sometimes), or at happy hour (often).
Website | Facebook | Twitter | Goodreads | Instagram
Giveaway:
Follow  Tour:
You can follow the rest of the tour → HERE
Related Posts
Good Girl has become my FAVORITE Lauren Layne book and I can't wait for you to meet Jenny & Noah! It was definitely one of her sexier books, and it contained all of the laughter, smiles and heartfelt moments that I've come to love from her writing. So please check out my 5 Star Review below, read an excerpt that made me smile and enter a fabulous giveaway. Enjoy!